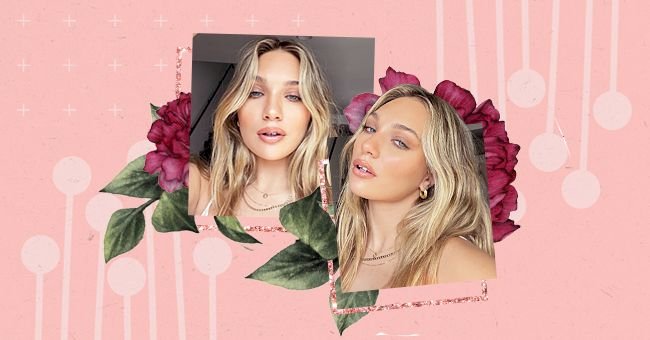 10 Hair Highlight Trends To Take Your Hair Color To The Next Level
Hair highlights will always be around for various reasons beyond the fact that they can appear naturally. Adding highlights to your hair can update your color without too much work in many ways.
Highlights are the quickest and easiest way to freshen up your hair color after a while. There are several highlight styles that one can choose from these days, which makes changing up your hair even more fun.
Specific highlights work best for certain hair textures, hues, and maintenance requirements. Take a look at ten highlight trends to consider for a fresh hair color update that will work best for your hair and lifestyle needs.
Umbrella Lights
Umbrella lights offer two looks in one. The highlights either look bright and exposed when hair is pulled up like an open umbrella, and they are hidden but add dimension to hair when it's down like a closed umbrella.
Beachy Highlights
Are you looking for a happy and summery update to your current hairstyle? Go for Jessica Simpson's go-to baby blonde highlights on buttery blonde-toned tresses for a cheerful, beachy look for your luscious light locks.
Color Enhancements
Get your colorist to add tone-on-tone highlights to your tresses to enhance the look of your natural hair color. A great example is Isla Fisher's copper highlights weaved in her red hair and around her face for dimension.
Icy Bombshell Blonde
Bebe Rexha's blonde locks have a dimension with highlights on super blonde and ash-toned hair. Ask your colorist for a darker shade on the roots to get this platinum blonde that is much better to maintain than all over platinum.
Brightlights
Chunky face-framing highlights have made a huge comeback and have taken many forms in the past year. The 90s style highlights are now prevalent in bold colors for those who want a fun change without the commitment.
Square Balayage
The typical soft balayage paint brushing technique is so 2019; try chunkier pieces instead. Ask your colorist to paint chunky pieces instead of light strokes for your own face-flattering square balayage look.
Midlighted Blonde
This highlight trend looks very natural because of the balance of different hair tones achieved by it. The look is customizable for those who want to go light; get your colorist to pick a balance that suits you.
Warm And Glossy
Brunettes can get hair that looks healthy by getting a warm dark golden colored highlight in their locks. Take a photo of Lily Aldridge's tresses to explain this look best to your colorist and get rich-looking hair.
Ribbon Highlights
Highlights don't always have to be light to achieve a dimensional and brightening effect. You can get chunky brown highlights in your brunette hair to add some dimension that isn't too obvious to the eye.
Dark Ombre
A subtle ombre effect on dark hair is one of the easiest hairstyles to maintain for brunettes. The dark brown transitioning into a still dark but slightly lighter brown will add some brightness to your look.