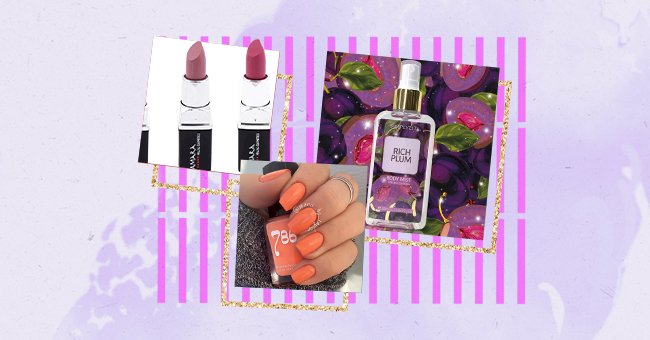 10 Halal Beauty Brands Worth Knowing
Finding Halal beauty products can be a real struggle for Muslims and the people who wish to support such brands. Halal skin-care items' availability also gets affected because of a massive gap between the demand and supply chains.
Halal is an Arabic word, which means "permissible." Under Islamic law, halal corresponds to anything prepared with ingredients devoid of alcohol, animals forbidden to Muslims, and "najs," which translates to filth or something unclean.
Beauty brands that receive Halal certifications usually highlight it in their product descriptions so that people can purchase them without any ambiguity. We have collated a list of ten halal beauty labels that are worth knowing and supporting.
Amara Halal Cosmetics
Amara Cosmetics is the first Halal-certified cosmetic brand in the U.S. Its product lineup features naturally-formulated and plant-derived ingredients. The wide makeup collection includes lipsticks, foundations, eyeshades, and nail paints.
Claudia Nour
Claudia Nour's makeup line comprises halal-certified and wudhu-friendly (ablution-safe) products. Nour is of Latina origins, and her product portfolio includes everything from skin-care, body care, and makeup items.
INIKA Organic
INIKA Organic is an Australian-based, certified organic and Halal brand that offers 100% vegan and cruelty-free products. Founded in 2006, it features makeup primers, skin foundations and serums, volumizing mascaras, and hydrating lip and cheek creams.
Breena Beauty
Breena Beauty is a Malaysian-based brand run by Sabrina Tajuddin, offering premium quality cosmetics. The makeup label comprises a diverse range of products from foundations to lipsticks, eyeshadow palettes, and makeup tools.
Wardah Cosmetics
Wardah Cosmetics has a whopping following of 2.9 million on Instagram. The popular brand believes in inspiring and empowering women with its high-quality products that comprise makeup and skin-care items.
dUCK Cosmetics
dUCK Cosmetics product range features aesthetically-pleasing formulas that feature eye-catching designs. As for the ingredients, the brand offers everything from lipsticks, eyeshadows, and foundations to eyeshadow palettes and eyeliners.
Shade M
Shade M is a halal-certified cosmetic brand that features an exciting collection of liquid lipsticks. The cruelty-free and vegan lip formulas are highly pigmented, creamy, and long-wear options offered in various shades.
Vivre Cosmetics
Here comes another halal cosmetic label with a stunning nail paint collection. The nail polishes feature pastel, nude, and bold and vibrant shades that are long-lasting, dry quickly, and consist of hydrating ingredients like vitamins B5 and C.
786 Cosmetics
786 Cosmetics offers vegan, cruelty-free, and halal-certified nail polish that can even be bought on Amazon. According to the brand, the breathable nail polishes are water permeable, allowing people to perform ablution and pray.
SimplySiti
SimplySiti is a halal skin-care, cosmetics, and fragrance label based in Malaysia. The brand's affordable and high-quality products include foundations, highlighters, lipsticks, scents, and eye makeup essentials.