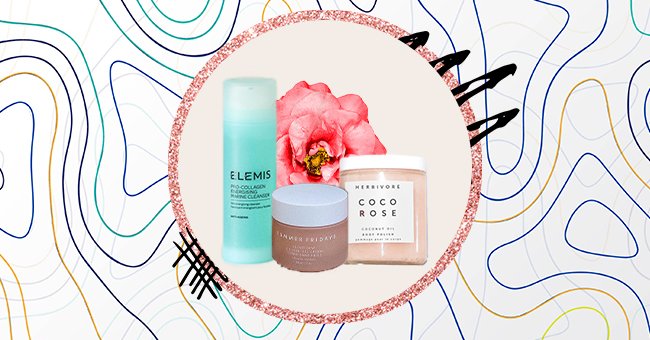 10 Clean Beauty Brands To Add To Your Skincare Routine In 2021
Choosing naturally sourced products can be daunting, but we're here to navigate you in the right direction. With exciting clean beauty brands like Elemis, Tower 28 Beauty, Summer Fridays, and Milk Makeup coming along, now is the perfect time to recreate your skin-care routine.
Applying skin and makeup products can be fun and calming once we can find the right blend of beauty and balance, makeup, and mindfulness (makeupfulness). Many people have begun to make conscious efforts regarding the products they put on their bodies, which is a positive indicator of boarding well in the beauty arcade.
Several brands boast about using sustainably sourced products that are devoid of toxins and other harmful chemicals. And while choosing the best clean beauty brands can sound like an endless struggle, we're here to remedy your woes. Check out these ten clean beauty brands to ace your skin-care goals this year.
1.Elemis
This is your one-stop-shop for all skin-care concerns, having more than 30 years of experience in the beauty arena. From hydrating and glow-boosting moisturizers and serums to face wash, skin-care masks, and soothing balms, Elemis uses natural ingredients to make premium quality products.
2.Milk Makeup
This vegan and cruelty-free brand has many organic skin-care and beauty products ranging from face cleansers and moisturizers to mascaras, lip colors, and primers. The new Sunshine Skin Tint and Color Chalk are springtime additions worth trying.
3.Summer Fridays
Summer Fridays has a soothing, summery vibe which is evident in its clean, vegan, and cruelty-free skin-care products. From luxe body lotions, gel creams, and exfoliating solutions to hydrating lip balms, masks, and serums, its product portfolio is packed with natural and organic ingredients.
4.Tower 28 Beauty
Tower 28 Beauty is an all-female initiative based in California and features cruelty-free, vegan, and gluten-free products. The non-toxic and non-irritating makeup range includes natural and glowy bronzers, highlighter and tinted balms, and nourishing lip jelly.
5.RMS Beauty
RMS Beauty entered the makeup world 11 years ago when Rose-Marie Swift decided to share her take on natural beauty. It features a myriad of clean makeup products, ranging from foundations and bronzers to mascaras, lip colors, body oils, and even makeup brush sets.
6.Herbivore Botanicals
This Seattle-based brand has raged a storm in the skin-care arcade with its sustainably-sourced, clean product portfolio. From exfoliating glow and bakuchiol serums to coconut milk body scrubs and orchid facial oils, you will find a complete range of non-toxic and vegan products to suit all your skin needs.
7.W3LL People
W3ll People is a super-natural beauty brand that prides itself in creating plant-based and sustainably-sourced formulas. Its clean makeup range includes everything from facial serums and moisturizers to foundations, mascaras, eyeshadows, and lipsticks.
8.True Botanicals
If your skin is prone to sensitivities or you're just fond of using natural and biocompatible formulations, True Botanicals is your one true calling. From radiance oils and repair serums to nourishing cleansers and moisture masks, the products are infused with clean and plant-based ingredients.
9.Beautycounter
Beautycounter has a diverse product lineup catering to men, women, and kids. With many skin-care and makeup products to choose from, this clean beauty brand also comes in recyclable packaging that is also aesthetically pleasing.
10.Versed
Versed is an affordable and sustainably-sourced brand that features clean and natural products that can be found at your local beauty stores. It features skin-care treatments ranging from cleansers, toners, and moisturizers to masks, eye creams, and lip oils.