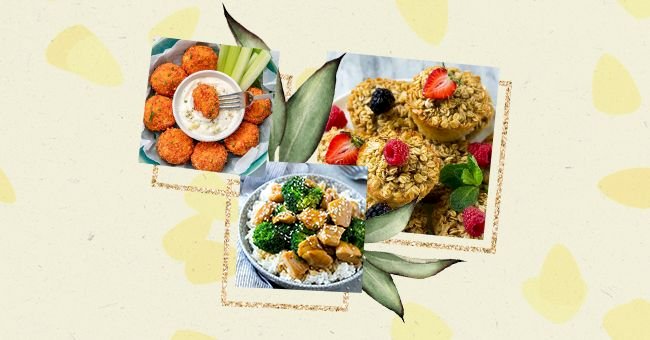 10 Healthy Recipes To Try From Rena Awada
Chuck the misconception about healthy food not being delicious. Rene Awada has some delicious and nutritious recipes for you to try.
Rene Awada is a mother of five based in Michigan, US. She's all about healthy food that's also delicious for you and your loved ones.
Her recipes are detailed and simple to follow. Here are ten healthy recipes Awada has shared that you can incorporate into your week.
Chicken Broccoli Stir Fry
Simple and quick enough to incorporate into your midweek meals on those days where time is minimal yet still delicious enough to keep you happy.
Chocolate Chia Protein Pudding
Dessert with a little less guilt. This rendition of the classic chocolate pudding contains more protein and completely worth considering.
Creamy Chicken Gnocchi Soup
A creamy chicken gnocchi soup to sneak into your day while the weather's still cold. It's also packed with vegetables and quick to make.
Healthy Turkey Meatballs In Curry Sauce
Big flavors served hot. You've gotta love a curry sauce. These meatballs in a creamy red curry sauce are made with lean turkey and are "bursting with Asian flavor."
Buffalo Chicken Meatballs
Buffalo chicken meatballs with a sauce. Impress the guests you have coming over for dinner or lunch with an appetizer that'll knock their socks off.
Fillet Steak in Mushroom Sauce
Serve this, and it's pretty much guaranteed empty plates and full stomachs. Also, clean-up is made a breeze because it's a one-skillet recipe.
Salmon Piccata
This recipe is a golden pan-seared salmon with a creamy lemon capers sauce. It's another easy clean with only one skillet needed.
Chicken And Broccoli Stuffed Pasta Shells
Rena used Chicken Creations and broccoli tostuf the pasta and then topped off the meal mozarella cheese for this recipe.
Oatmeal Protein Muffins
These baked oatmeal muffins are made with no oil or refined sugar and are a yummy way to reinvent your morning go-to.
Easy Pasta Salad
Salads don't have to be boring or dainty. This pasta salad includes chicken and vegetables for a good, filling side or dish.