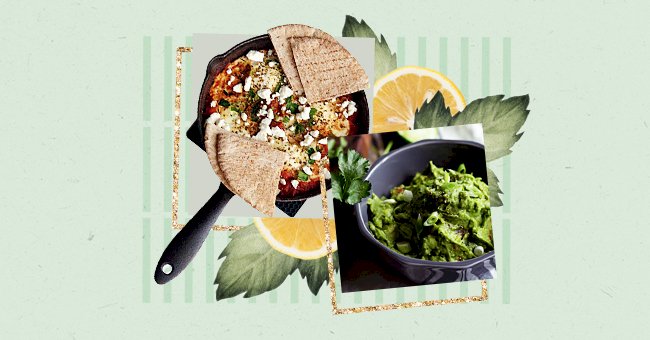 10 Healthy Salty Snacks To Try ASAP
Sticking to three meals a day can be difficult, especially when we have busy days that often require a lot of energy. Humans naturally consider salt and salty foods to be very delicious, which is why most people like to have a salty snack now and then.
While most people enjoy a salty snack from time to time, some people may need to control their salt intake to manage certain medical conditions they may have, such as kidney disease and high blood pressure.
Salty foods can be part of your diet, but it's best to avoid heavily processed, salt-laden foods like fast foods, boxes of macaroni and cheese, etc. Fortunately for salt lovers, you can use a variety of nutritious savory snacks to satisfy salt cravings.
1. Red Rock Deli Lime & Cracked Pepper Potato Chips
These have velvety crunch with loud lime and punchy cracked pepper. The two flavors have bold personalities in one bite! Freshly ground peppercorns balance the tangy zing of fresh limes. Besides, what more can one ask for in a snack?
The chips are kosher with no artificial colors or flavors. They're seasoned with delicious ingredients using inspiring recipes prepared by passionate food lovers for a truly unique taste sensation.
2. Late July Snacks Organic Sea Salt & Lime Tortilla Chips
Made from the highest quality and great tasting ingredients, these are the perfect party chips that you can have all by yourself. It is made from traditional cooking methods and the highest quality corn for authentic restaurant taste.
Also, it is vegan, kosher, gluten-free, and made in a facility that does not process peanuts. The thin, crispy, delicious tortilla chips melt in your mouth with every bite. It is a refreshing twist on classic restaurant-style tortilla chips made with natural lime.
3. Baked Potato Chips
These homemade baked potato chips are a deliciously easy and nutritious snack option! They are also so much cleaner than store-bought varieties: no deep-frying, no sneaky preservatives, and no inflammatory vegetable oils.
With homemade baked potato chips, you get to choose your cooking oil and your seasonings! Remember that the thinner the slices, the crispier your chips.
4. Sardines
Photo by Aliyah Jamous on Unsplash
Sardines are the most nutrient-dense foods you can eat, and they are salty. Sardines are rich in vitamins B12 and D, calcium, iron, and selenium. They are also excellent sources of anti-inflammatory omega-3 fatty acids.
People who consume foods high in omega-3 fatty acids tend to be at lower risk of developing heart disease and dying from heart conditions. Enjoy sardines with vegetables or crackers for a bit of crunch.
5. Salted Avocado Slices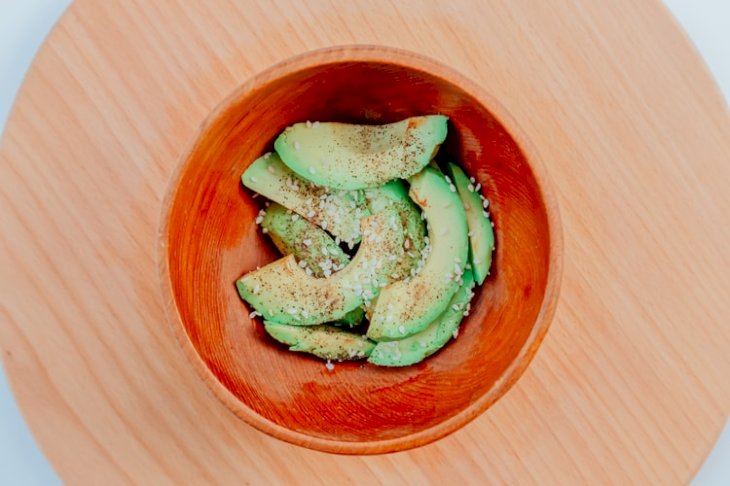 Photo by Diana Polekhina on Unsplash
Sliced and salted avocados should be at the top of your sugar-free snacks. The best part is that you don't have to cook this, so it's the fastest fast food you can whip up. Plus, you only need two ingredients ripe avocados and your choice of salt.
This snack works for literally any diet, whether it's AIP, vegan, paleo, gluten-free, dairy-free, sugar-free, and more. Avocado has been known to offer a variety of nutritional benefits.
6. Guacamole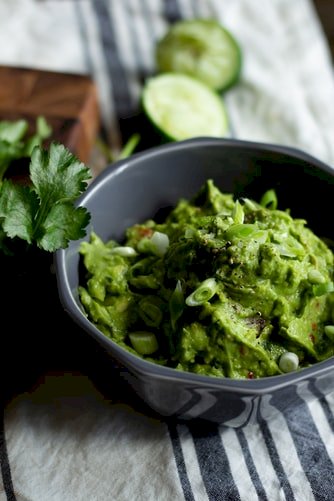 Photo by Christina Rumpf on Unsplash
Guacamole is an avocado-based dip, spread, or salad that was first developed in Mexico. It has now become part of international and American cuisine as a dip, condiment, healthy snacking option, and salad ingredient.
Avocados are an excellent source of vitamins C, E, K, and B-6. They are also rich in riboflavin, niacin, pantothenic acid, folate, magnesium, and potassium. Besides, they also provide lutein, beta-carotene, and omega-3 fatty acids.
7. Homemade Pita Chips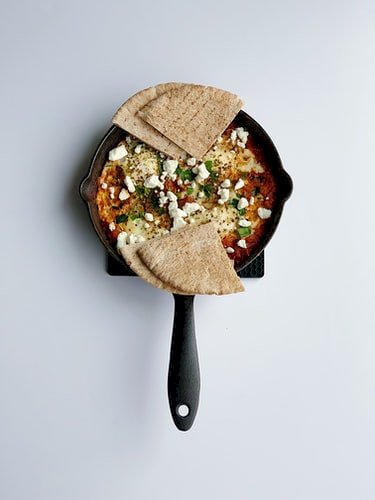 Photo by Ijaaba A on Unsplash
Being homemade, they tend to have just the right amount of crunch on the outside while being semi-tender on the inside. With the right dip, you are on your way to a satisfying snacking experience.
They are divine when they are fresh out of the house! Also, they are straight-up addicting, so you may not have any leftovers!
8. Edamame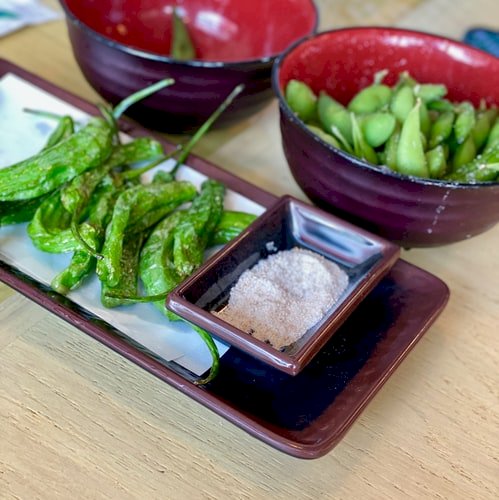 Photo by Curtis Thornton on Unsplash
Known as "soybeans," edamame is the pod's soybeans that have not yet matured and are lightly cooked. They are a trendy snack of Japanese and Chinese cuisine. Edamame Soy is rich in nutrients. They are so tasty that one leads to another!
You can cook them like peas and broad beans. Edamame soy can therefore be used as a "vegetable" rather than as a legume. They have a sweet taste; some associate it with chickpeas or peas. It is advisable not to overcook them to preserve their nutritional properties.
9. Herbed Popcorn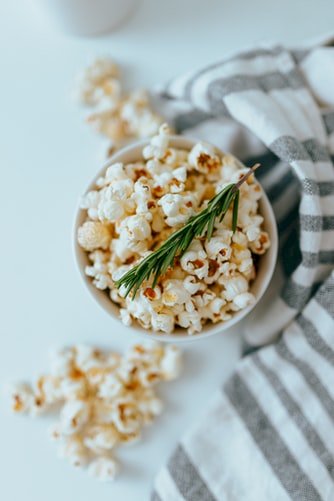 Photo by Nathan Dumlao on Unsplash
Popcorn is one of the most famous savory snacks, and for a good reason. Also, nibbling on a bowl of homemade or store-bought salty popcorn is sure to satisfy your craving for salt. But you can also make your savory herb popcorn at home.
Choose your preferred herbs, salt, and some olive oil, and you are good to go. However, for maximum flavor, use high-quality dried herbs at the peak of freshness, as evidenced by vibrant colors and rich aromatic scents.
10. Pop Chips Yes Peas
Yes Peas are made with three simple ingredients: whole green and yellow peas, a dash of oil, and seasoning. However, their flavors range from Farmhouse Ranch, which contains buttermilk, to Himalayan Salt, which is vegan-friendly.
These are non-GMO, gluten-free, low-calorie snacks packed with three grams of fiber and six grams of protein per serving. They also have the potential to be enjoyed as a better-for-you alternative to many conventional potato chip snacks.