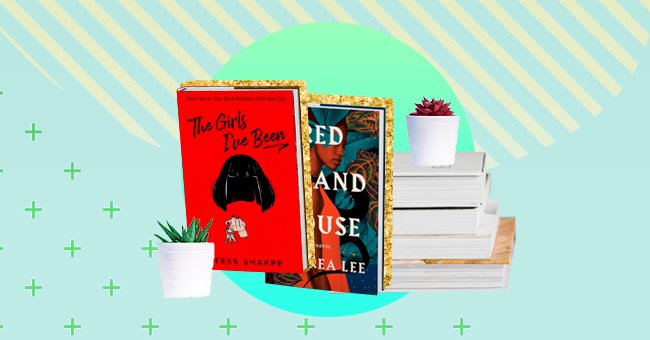 10 Highly-Anticipated Books Of 2021
For the bibliophiles, this is your kid in a candy store moment. And to those looking to pick up a book for the first time, you're right on time. The candy-store is plentiful.
If there's one significant takeaway from this year, it has to be the literature that we saw, and now, as the comes to an end, we can look forward to the books coming out next year. And next year's most anticipated are bound to make bibliophiles feel like kids in candy stores.
Whether it's been a resolution of yours to get into some reading or if you've got a 'worm-ier' relationship with books, the most anticipated reads of the coming year will get you excited.
'Aftershocks' by Nadia Owusu (January 12)
Owusu's memoir focuses on themes of belonging and displacement from her nomadic lifestyle as a child and essentially being part of the diaspora. The story follows her life. With the sporadic appearances and disappearances of her Armenian-American mother and a heroic Ghanaian father who died when she was thirteen, Nadia journeys across continents, essentially trying to find herself but being met with angst and depression.
'Concrete Rose' by Angie Thomas (January 12)
In an expedition of Black manhood, Angie Thomas returns to Garden Heights seventeen years before "The Hate U Give." If Thomas's previous works are anything to go by, this evocative book promises to stir readers emotionally.
'The Girls I've Been' By Tess Sharpe (January 26)
Not only is this one of the highly anticipated books of next 2021, but it's also soon to be a Netflix Film starring Millie Bobbie Brown. The story is about the daughter of a con artist who gets kidnapped in a bank heist.
'Let Me Tell You What I Mean' By Joan Didion (January 26)
For the readers who a little something new from Joan Didion will be over the moon to learn she's publishing twelve previously uncollected essays in Let Me Tell You What I Mean.
'This Close To Okay' by Leesa Cross-Smith (February 2)
This story follows how the life of a recently divorced therapist and a man, Emmett, standing at the edge of a bridge as they form a bond. AS the story goes on, the events that brought Emmett to the bridge, and while he may have needed help, they both end up saved.
'A Bright Ray of Darkness' By Ethan Hawke (February 2)
A captivating reflection on fame and the cathartic release derived from art. The Oscar-nominated actor's fith book stars a thirty-two-year-old thespian whose life is unraveling as his failed marriage confronts him.
'The Committed" By Viet Thanh Nguyen (March 2)
"Nguyen's quirky intellectualism takes on heavy and relatable issues that are even more critical today: race, immigration, identity, irreconcilable world views, and the addiction and PTSD that lie in the wake of the big isms (commun-, capital- and Catholic-) that dominated the 20th century."

says Jennifer Caspar, owner, Village Well Books & Coffee, Culver City, California
'How Beautiful We Were' By Imbolo Mbue (March 9)
From the author of New York's Times Bestseller, "Behold the Dreamers," comes a story about an American oil company that seeks to destroy the fictional African village of Kosawa. The villagers choose to retaliate.
'Red Island House' By Andrea Lee (March 23)
From the highly-acclaimed author, Andrea Lee, comes a story about a Black woman professor who's gifted with a vacation home by her rich husband. But before she knows it, she's enchanted by the affluence that the home symbolizes, which is in stark contrast to her upbringing. She's caught in an internal conflict between love and identity.
'Early Morning Riser' by Katherine Heiny (April 13)
The Writers Block describes this book as " a wise, bighearted, boundlessly joyful novel of love, disaster, and unconventional family."
It follows a woman named Jane who falls in love with Duncan. Now see, the problem here is that Duncan falls in love with everyone, and Jane keeps bumping into his exes. Later circumstances change, and their lives become irrevocably intertwined.