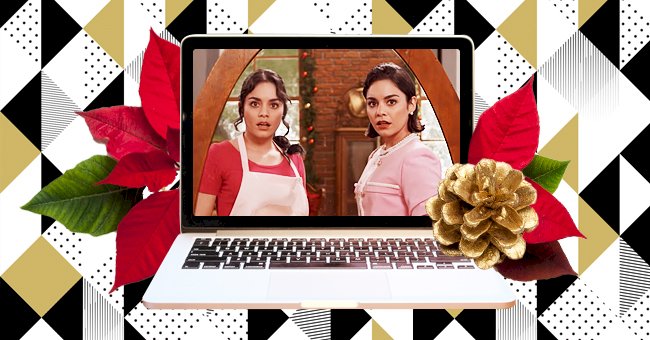 The Top 10 Netflix Original Christmas Movies To Add To Your Holiday Playlist
Hallmark needs to make way for this streaming giant's great Christmas catalog. Festive films have never been the same since Netflix dipped their toe into this much-loved movie genre.
Netflix's original films are often rated as corny content that gets churned out too quickly. Fortunately, Netflix gets some genres right with its original movies, and Christmas flicks are among them.
Streaming movies and staying indoors will be a big part of this holiday season, and now is the time to get ready. Let the festivities begin with these fantastic Netflix originals listed below:
El Camino Christmas (2017)
This action-filled Christmas Eve story is a little bit different from the jolly movies we are used to. El Camino Christmas tells a tale of a convenience store stick up that unfolds unexpectedly.
The Christmas Chronicles (2018)
The Christmas Chronicles is a star-studded film that follows two siblings who try to save the holiday. This traditional Christmas plot is an excellent pick for a family movie night during the cold holiday season.
Klaus (2019)
Animated Christmas movies will always have our hearts, even as adults. Klaus is a sweet, family-friendly film about an incompetent postman sent to the North pole where he meets Santa.
Christmas Inheritance (2017)
This holiday rom-com follows an heiress who is tasked to her father's hometown before she can take over his legacy. The heiress's stay becomes interesting when she meets someone special in an unlikely place.
Let It Snow (2019)
This Netflix original caters to its sizeable young audience with yet another teen-centered romantic comedy. Let It Snow follows multiple storylines of teens who navigate relationships in a way that connects them all.
Holiday Rush (2019)
This heartwarming movie shows audiences the true meaning of Christmas. A widower has to hold back on his usual extravagant gifting tradition, which forces his children to learn the holiday's true sentiment.
The Holiday Calendar (2018)
A young woman gets a magical holiday calendar that can predict the future, which shakes her love life. This romantic comedy is perfect for those who genuinely love a somewhat predictable but sweet happy ending.
A Christmas Prince: The Royal Baby (2019)
This somewhat cheesy royal love story movie is part of an even mushier trilogy on Netflix. If you are looking for forbidden love, ancient curses, and cute baby cheer, then this is the movie for you.
The Knight Before Christmas (2019)
This movie takes the ridiculous Christmas plot to a whole other level. Nothing says Christmas cheer like watching Vanessa Hudgens fall in love with a time-traveling knight from the 1300s during the holidays.
The Princess Switch (2018)
The classic commoner and royal switch storyline embrace a charming Christmas spin that audiences loved. A sequel comes out this year and has a unique new character that Vanessa dished about to Variety.
"I was very excited to create yet another character and had such a blast doing so. I was told they wrote in a new character but I had no idea how much fun it would actually be."

Says Vanessa Hudgens