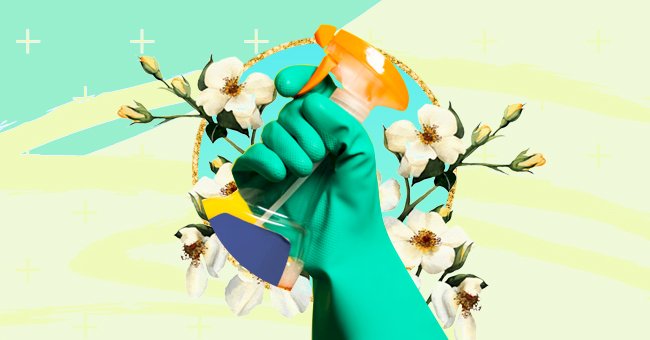 10 Highly Rated Cleaning Products To Make Your Home Sparkle
A neat and tidy home is a pleasure to live in but sometimes a clogged drain, stubborn unpleasent odors and oven grease try to take over.
Whether it's removing limescale or stubborn unpleasant odors, many of us have suffered the disappointment of buying a cleaning product that didn't quite meet expectations.
It's a relatable kind of disappointment, thankfully you can get your home in spick and span condition. The products recommended on this list have been vounched for by overwhelmingly positive reviews. Check out these cleaning products that promise to do the trick.
Streak-Free Glass Cleaner
Price: $3.57
Cleaning glass and then seeing it at a certain angle when the light hits just right that you're actually just left with a streaky glass sucks. You may have tried glass cleaners that left you unimpressed but this one has gotten good reviews and is worth the try.
Roborock S65 Robot Vacuum
Price: $399.99
Most people like a clean space but don't always have the time or motivation to do the work. You can simply set your "no go areas" and let the Robot Vacuum do its a thing so you can come home to a spick 'n span home. Also, a good investment if you have hairy pets because that shedding can be nightmarish.
A Dishwasher Cleaner
Price: $10.37
Get your dishwasher pristine and and in the ideal condition to wash your dishes. Jen Tab, a reviewer on Amazon says it worked in one go.
AmazonBasics Cleaning Cloth
Price: $15.91
These may not be the plushiest or thickest cleaining cloths, but they do what they say. For twenty-four cloths, they 're an ideal budget buy and you can you a different cloth for different surfaces and rooms.
A Deep Clean Brush Set
Price: $6.99
"I HIGHLY recommend these brushes for grout. If you are on the fence of 'Ehhh do I NEED a grout brush? I could just scrub the floor...'. Stop. Get these brushes. They are stiff and cut down the elbow grease time incredibly. Plus you can use them on anything."

Amazon reviwer Jennifer said.
Clog Remover
Price: $11.99
Slow draining sinks and clogged drains tend to happen from time to time. A reviewer expressed how this was their last resort before calling a plumber and it "100% worked."
Oven Cleaner
Price: $4.24
The best time to clean your oven is right after use before the splatters of food and grease spills become set in. But who of us is always that diligent? Well, this oven cleaner will help lift those stubborn stains and minutes making it easier to clean.
Dishwasher Detergent Pods
Price: $19.99
"If everyone were to buy their dishwasher soap this way our earth would be a much healthier and happier place. This product out cleans any other product on the market plus all is environmentally friendly! I love that the packaging is recyclable and earth friendly soap! Outstanding!"

Said a reviewer on Amazon.
Microwave Oven Cleaner
Price: $9.99
The reviews from the Angry Mama Microwave Oven Cleaner have been mostly positive. It releases steam to loosen the dirt in your microwave.
Pink Cleaning Paste
Price: $9.70
You may have seen this product on TikTok and it's also a bestseller on Amazon. People have used it on ovens, sinks, stovetops and more, and have overwhelingly positive responses.