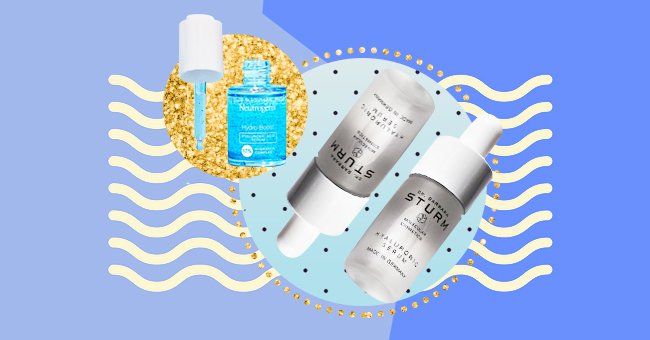 10 Hyaluronic Acid Serums To Get Plump And Dewy Skin
More commonly referred to as the "ultimate hydrator," hyaluronic acid has the power to hold 1000x its weight in water. In addition to deeply hydrating the skin, it helps reduce fine lines and wrinkles and restores a natural, glowy complexion.
Hyaluronic Acid has been a buzzword in the skincare arena for quite some time. It is naturally produced within our bodies and acts as a humectant, enriching the skin layers with moisture, making them appear plump and nourished.
However, the production of HA slows down as we age, and we need to compensate for the reduced levels to combat dryness and other skin problems. There are several HA serums available in the market for every price range, but here are the ten best options you should consider buying.
1.The Ordinary Hyaluronic Acid 2% + B5 30
The Ordinary HA Serum provides the best value for money and is a vegan, cruelty-free formula. It is enriched with glycerine, citric acid, and phenoxyethanol, which combat dryness and provide deep nourishment.
2.Neutrogena Hydro Boost Hyaluronic Acid Serum
Neutrogena Hydro Boost HA Serum is a lightweight and long-lasting formula that instantly hydrates and leaves the skin feeling soft and supple. It is proven to deeply nourish and moisturize the skin for as long as 24 hours.
3.Loreal Paris Hyaluronic Acid Serum
Loreal Paris HA Serum is an intensive hydrating formulation that makes the skin plump and fights fine lines and wrinkles. It provides quick relief for dry and dehydrated skin, improving elasticity and texture with continued use.
4.CeraVe Hyaluronic Acid Face Serum
CeraVe Face Serum is enriched with hyaluronic acid, which helps retain skin's natural moisture content and strengthens the barrier layer. It also contains vitamin B5, soothing and calming the skin while improving complexion.
5.Dr. Barbara Sturm Hyaluronic Serum
Dr. Barbara Sturm Hyaluronic Serum is infused with HA molecules which give a hydration boost to dry skin. It also helps combat the appearance of wrinkles, making the skin more firm, fresh and healthy-looking.
6.iS Clinical Hydra-Cool Serum
iS Clinical Hydra-Cool Serum contains HA, vitamin B5, kojic acid, and menthol. Together, all these ingredients deeply hydrate and nourish the skin, combating sensitivity and providing a soothing effect.
7.Paula's Choice Hyaluronic Acid Booster
Paula's Choice Booster Serum contains HA, which instantly hydrates and plumps the skin to reduce fine lines wrinkles. It also contains ceramides which strengthen the skin's moisture layer, and pro-vitamin B5 for a smooth, supple, and plump appearance.
8.SkinCeuticals Hyaluronic Acid Intensifier
SkinCeuticals HA Intensifier is a corrective serum that boosts skin's hyaluronic acid levels by 30%. It also helps reduce crow's feet and delivers long-lasting hydration benefits to create a smooth, even skin tone.
9.Vichy Mineral 89 Hyaluronic Acid Serum
Vichy Mineral 89 HA Serum can be used as a daily face moisturizer. It contains natural HA and volcanic water, which hydrate, plump, and strengthen the skin, giving it a natural and healthy luminous finish.
10.ROSE Ingleton MD Skin Calming Booster
Rose Ingleton MD Booster is an ultra-hydrating and calming serum that soothes irritated and sensitive skin. It contains HA, sea whip extracts, and tea extracts to restore the skin's natural glow and supple look.