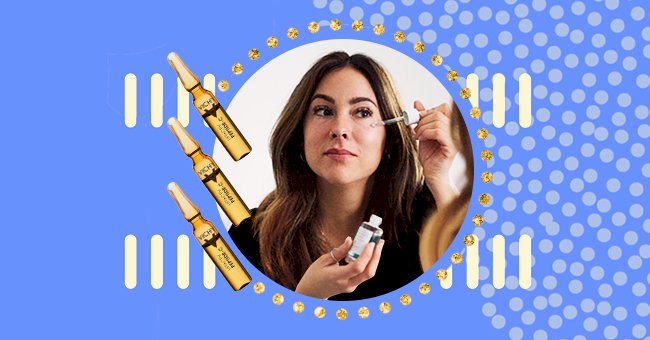 10 Skincare Ingredients To Know In 2021
With skincare on our priority list this year, there are several ingredients to look for when choosing our favorite products. Keep an eye out for serums, oils and creams containing vitamin C, hyaluronic acid, retinol, bakuchiol and even succinic acid and calcium.
While making good on your new year resolutions can be hard, keeping your beauty care promises is always the most exciting part. If your skincare stock is experiencing a bit of a dry spell in the year start, it's time to update it with worthy additions.
Choosing the right skin product requires a plethora of steps, the most important being a good know-how regarding the ingredients. In case you're feeling overwhelmed about which product to purchase next, here are the top ten skincare ingredients to keep an eye out for in 2021.
1.Succinic Acid
Succinic acid is the brand new acid addition to the skincare regime, and it deserves all the praise it can get. It is an excellent exfoliator that clarifies the skin by removing dead cells, and acts as an antioxidant to protect against environmental stressors.
2.Calcium
Calcium is an essential ingredient for healthy bones and strong teeth, but it is just as good for the skin. It helps build the skin barrier layer and supports the formation of new cells for rejuvenation, so watch out for calcium in your skin products.
3.Collagen
Collagen not only supports the repair of skin cells for healthy-looking, younger skin, but it also works on making it more smooth. Taking your regular collagen doze will also prevent your skin from losing its texture and firmness.
4.Liquorice Root
Liquorice root is infused with skin brightening properties, and it also provides a soothing effect to irritated skin. For people who want a radiant complexion and also suffer from sensitive and breakout-prone skin, look for products with liquorice root.
5.Retinol
Retinol has powerful anti-aging properties, and is used in many skincare products, such as creams and serums. This vitamin A derivative helps to make your skin smooth and visibly reduces spots, fine lines and wrinkles.
6.Hyaluronic Acid
Hyaluronic Acid is a top favorite skincare ingredient, and can be found in nearly all winter products, from face wash and creams to serums. It deeply hydrates and nourishes your skin and makes it more plump, smooth and glowy.
7.Vitamin C
Vitamin C is another interesting ingredient to watch out for when buying your skincare products. It protects the skin from free radical damage, early aging and reduces fine lines, dark spots and wrinkles. The radiance and glow are an added advantage.
8.Bakuchiol
Bakuchiol is a powerhouse for our skin, because it not only improves the complexion but also reduces fine lines and wrinkles. It is mostly used as a retinol alternative for sensitive skin, as it provides protection from harmful UV rays.
9.Prebiotics & Probiotics
Remember how we are always told by our physicians to take probiotics for gut health? It turns out, they are also good for our skin. You can think of prebiotics and probiotics as magic ingredients that will balance out the hydration, glow and texture.
10.Glycolic Acid
Glycolic acid is another excellent ingredient that is perfect for skin resurfacing and exfoliation. It is likely to be found in serums peel-off masks, and instantly improves the skin tone and reduces dark spots and wrinkles.