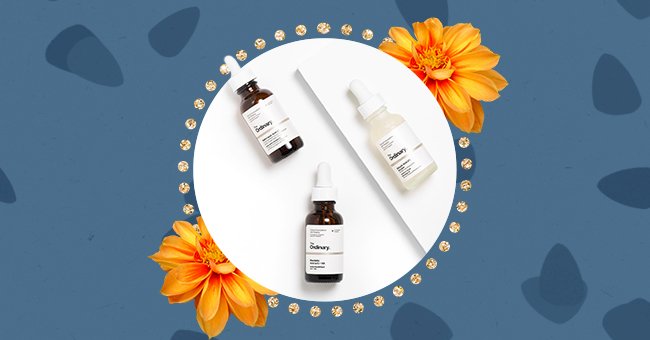 10 Hyaluronic Acid Serums To Try
Hyaluronic acid is well-known for its skincare, and it's also an ingredient that often comes highly recommended by skin experts.
Hyaluronic acid is the champion of hydration and skin dewiness. The ingredient helps to make your skin appear more supple and plump.
Hyaluronic acid in skincare is a humectant. That means it's able to draw in and retain moisture in the skin. Hyaluronic acid performs particularly well as it's able to hold a thousand times its weight.
Ordinary Hyaluronic Acid 2% + B5
Price: $6.80
Those with drier skin that could do with that generous bump of moisture can try this serum after washing their face to help lock in hydration.
La Roche-Posay Hyalu B5 Pure Hyaluronic Acid Face Serum
Price: $30
The pure hyaluronic acid — and vitamin B5 included in this formula tag team to provide an immediately visible difference while improving the skin long term.
Paula's Choice Hyaluronic Acid Booster
Price: $36
Paula's Choice Hyaluronic Acid Booster includes ceramides to assist the skin barrier holds onto the moisture being brought in by the hyaluronic acid.
CeraVe Hydrating Hyaluronic Acid Face Serum
Price: $16
CeraVe's Hyaluronic acid serum is formulated to be gentler for sensitive skin types, while the ceramide works to plump the fine lines on the skin.
The Inkey List Hyaluronic Acid Serum
Price: $8
For a worthwhile serum that's easier on the purse but still committed to delivering the hydration and noticeable difference, Inkey is the go-to.
L'Oréal Paris Derm Intensives 1.5% Pure Hyaluronic Acid Serum
Price: $18
You can make a quick pop into the local drugstore and pick this nifty serum up easily. Use consistently to reap the benefits.
SkinMedica HA5 Rejuvenating Hydrator
Price: $178
When you are taken by the urge to splurge on your skincare, here's a serum to consider. It's packed with a myriad of other ingredients formulated not only to boost hydration but over time; the peptides also start to go to work on your skin to address fine lines and wrinkles.
Neutrogena Hydroboost Hydrating Serum
Price: $24.99
As a person with oily skin, the line between greasy and dewy is fine and easy to cross. As such, one may be reluctant to try an intense moisture booster like Hyaluronic acid, but this one is especially ideal for oily skin. It's lightweight and non-comedogenic so forget closed pores.
Vichy Minéral 89 Face Serum with Hyaluronic Acid
Price: $29.50
The serum contains eighty-nine percent Mineralizing Water from the French town's naturally mineral-rich water. Hence the name.
Fenty Skin Invisible Moisturizer
Price: $25
This is technically a moisturizer instead of a serum but, formulated with niacinamide, SPF, and hyaluronic acid, it does an excellent job of multi-tasking.