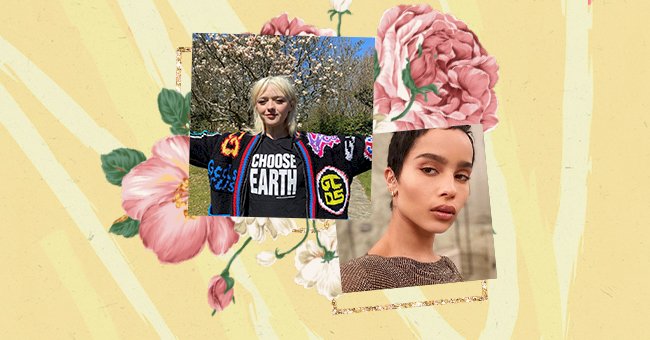 10 Incredible Short Haircut Ideas For Summer
As the weather gets warmer, it's not uncommon to want to shear your locks off. According to Google, 'short hairstyles' is the most Googled beauty trend around the world. So you aren't alone in wishing to go short for the summer, which means inspiration is endless.
Short haircuts effortlessly add a layer of cool to your overall look. Moreover, they simply give you more freedom, and loads of short hairstyles are low maintenance, which is such a soothing word in the summer heat.
Short hairstyles work for every face, the texture, so even if you don't want to go short-short, there's something for everyone. So don't fear making that appointment with your stylist. If you are ready to wear a shake-it-and-go style and enjoy your summer to the fullest, browse below for ten trendy short haircut ideas for summer.
Buzzcut
For the daring, what are you waiting for? It's the best time to open up your face and show off your fantastic bone structure. The buzzcut is super hot for the summer, and you can discuss with your stylist or barber how to style the shave.
Blunt Cut
Blunt does not have to mean stiff. A blunt cut is highly versatile and cool for the summer. Have yours fall just below your ear lobe, and all you need to do after washing is let it air dry. How's that for low maintenance?
Modern Diana
We've got Royals on the brain, it seems. Maybe due to the latest season of "The Crown," the Modern-Diana-inspired-chop is hot this season. The cut is a mix of a super short layered bob and a pixie.
Curtain Bangs
Frame your face with curtain bangs and a collar-length bob for a laid-back look this summer. The style is extremely low maintenance and is an excellent gateway to straight-up bangs. Plus, they are also so versatile, you can grow them out or pin them back or cut further for a shorter look.
Asymmetrical Bob
Shear your locks into a style suited to the summer heat. We are talking about a short, daring asymmetrical bob that is sharp and polished. If you are on the fence about the length, make sure you discuss various options with your stylist.
Classic Pixie
The classic pixie comes with a ton of attitude, but that doesn't mean that you cannot be flexible with it. Color it, style it into a short crop, play around with the severity (it can also be soft), and remember to have fun.
The Shaggy Bob
Shag haircuts are a major trend in 2021, and they are here to stay for good reason. The style suits various lengths and textures. Therefore, it still looks incredible in shorter styles. Go extremely messy or straight, and for the daring, get it cropped just above your jawline or to your collar bone if you don't want to go short-short.
Curly Bob
Make sure you have a curl specialist to help you when it comes to this style. Cropping curls are a curl specialist's power as the success of this gorgeous texture lies in the layering. They can turn out too wide if a longer layer isn't created on the bob line. Once your stylist takes out the weight, your curly bob will become more effortless.
French Bob
The French Bob is still enduring from its 2020 resurgence. The cut is shorter than a chin-length bob with a wedge like-look to it. Make sure to state where you want your bob to hit. You can place it on your chin, jawline, cheeks and be clear with your stylist on how you wish to style it daily.
Mullet
The mullet is another 2021 staple that's going strong. Many celebs and Instagram cool girls already have it. If you already have short hair, why not style it into this fierce form?