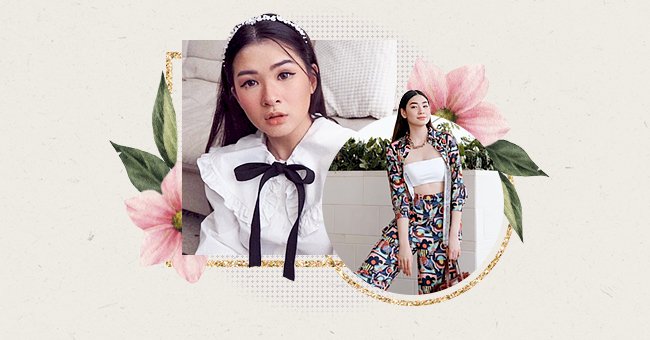 10 Indonesian Influencers To Follow
Indonesia has a lot to offer when it comes to picturesque views and authentic cuisine. But what most people are not aware of is the growing talent pool that this Asian country has produced over time, from entrepreneurs to beauty artists and fashion professionals.
Southeast Asia has been a top-favorite region in the past, but many have ignored it in recent times. There's a lot that meets the eye in this culturally rich part of the world - from Singapore and Malaysia's flourishing tourism industry to Thailand and Indonesia's awe-inspiring landscapes and serene beaches.
Indonesians take pride in their rich traditions and culture, whether through food, fashion, or beauty. Take a look at these ten Indonesian Influencers that are immensely talented and ready to share their passion with the world.
1.Maria Rahajeng
Maria Ragajeng has several accolades to her name, including Miss Indonesia 2014. She's a Digital Content Writer, an E! News Asia Host, and has authored a remarkable book. There's no doubting her power to conquer more fronts in the future.
2.Emily Jaury
Emily Jaury is an immensely talented young woman who founded the fashion brand Love and Flair. She's also got multiple other clothing labels under her name, including Suki, And Other Days and Front Row.
3.Patricia Devina Dextra
Patricia Devina Dextra is a Digital Creator, and her Instagram is filled with lively and colorful shots showcasing her brilliance. Dextra comes off as an avid IG user, giving glimpses from her love life, stunning makeup looks, and everyday routine.
4.Noi Aswari Hamka
Noi Aswari's profile bio reads, "Part-time dentist, full-time wanderer." If you're expecting to see her dealing with patients cringing with toothaches, you're wrong. Hamka's IG offers the best fashion and makeup advice to interested candidates.
5.Michelle Pangemanan
Michelle Pangemanan's IG feed is decorated with eye-catching shots of her travelgram. The breathtaking views aren't the only things worth cherishing because Pangemanan's stunning style statements are enough to steal your hearts.
6.Ezra J. William
Ezra J. Williams is a New York-based fashion pro with more than 80,000 Instagram followers. The Jakarta-born entrepreneur and fashionista has graced several runways and fashion shows, high-profile parties, and other A-list events.
7.Olivia Lazuardy
Olivia Lazuardy is a fashion and travel blogger. Her Instagram is filled with multiple noteworthy moments, showcasing her impeccable taste in upcoming style trends. She's also appeared on several high-end fashion shows, including Paris Fashion Week.
8.Ayla Dimitri
Ayla Dimitri is a Jakarta-based fashion blogger, and her "Aystagram" serves some killer style advice. Dimitri has worked as Tresemme's brand ambassador, and her IG feed is decorated with picture-perfect moments of her hard-to-miss aura and classy demeanor.
9.Anastasia Siantar
Anastasia Siantar is a fashion influencer based in Jakarta. Her profile gives massive beauty and style goals, from flattering outfit options to iconic makeup looks and trendy accessories to complete any fashion statement.
10.Michelle Koesnadi
Michelle is a powerhouse of talent, running two clothing labels, Kerokoo and Loft 20, with over 50,000 Instagram followers. Koesnadi is often seen sharing glimpses from her yoga routine, and she also lends skincare advice under the hashtag #mkoesnadiRecommends.