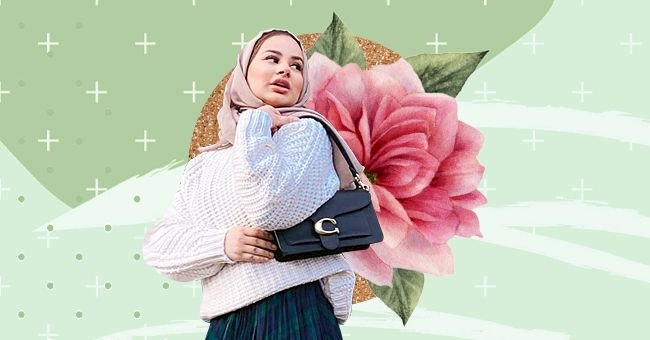 10 Influencers To Follow For Modest Style Inspiration
If you still haven't gotten the hang of layering, you have a few things to learn from modest dressers. Modest fashion requires a stylish eye, chic taste, and the ability to pair pieces together.
Some women dress modestly to meet their faith and spirituality requirements or to suit their style preferences. Either way, modest fashion requires plenty of work to look stylish and not frumpy in a ton of layers.
Modest dressing women have some of the best styles, hands down, and we would love to learn from them. Take a look at the five Instagram influencers to follow for your modest fashion style inspiration.
Tasty Tones
Omaya Zein's tonal layering makes her page look like a tasty scoop of vanilla ice-cream.
Eclectic Feels
Get your daily dose of color and print inspiration from Noor's Instagram feed.
Polished And Preppy
Ruba's fashion sense is diverse but always polished and looks best when incorporated in preppy styles.
Stunningly Sophisticated
Never wonder what you'll wear on special occasions with inspiration from the hijabmuslim Instagram page.
Casually Chic
Soha's high fashion pairings are undoubtedly chic and wonderfully casual at the same time.
Jeans And A Nice Top
Cleo proves that you can never go wrong with a pair of skinny jeans and a nice top.
Cover Up Coat
Let your coat do the talking, and your boots do your walking as Taylor Jones does in this stylish outfit.
Winter Warm-Up
Don't mess with Ina's layering skills; we could all learn a thing or two from her for the next winter.
Fiercely Femme
Although Dina's usual style leans towards streetwear fashion, her feminine floral looks are just as excellent.
Til Death Do Us Part
This modest evening wear page puts a twist on the traditional wedding dress with a black one that's to die for!