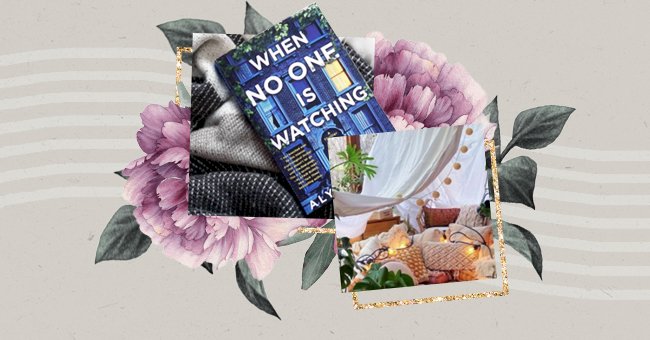 10 Indoor Activities That Aren't 1000 Piece Puzzles
So the first puzzle - okay, we are kidding around. Puzzles were terrific the first time around during lockdown. However, between that and banana bread (which we blame for our snug jeans), they can get a bit tiring.
Just because we are inside doesn't mean we must do the same activity over and over until restrictions are lifted. With a bit of creativity, we can bring the adventures we enjoyed outside, inside our cozy homes.
Remember paint and sips? How about bowling? We have included that and more fun activities to wind down by yourself, with housemates, or with little ones. Enough talk. Here are the coolest ten indoor activities you can plan right now.
Binge A New Series.
The thing is, you can never watch too many shows. However, how many of you have added shows to a list you have never quite gotten to? Try this. Peruse titles and write down the name of the shows that you might like.
Make sure to space them well so that you may tear them up into little pieces to drop them into a jar. The next time you have a moment, reach into the jar and pick one. No cheating; you might find a real gem in your choices.
Plan a Luxurious Bath or Shower
Next up, plan a spa day, spa owners would envy. If you have a bath, load up the bubbles for a bubble bath (forgive the joke). Choose one with a luxe scent like lavender and relax in it. For our shower people, buy a new body wash and lather up for a luxurious self-care day.
Use Adult Coloring Books
Before you write this one off, give it a try. Adult coloring books are incredibly soothing. If you haven't tried one before, don't fret. There is something to suit everyone's wants. After you choose your fave, block out 30 mins of your day and color by the numbers. Your mental health will thank you.
Revisit A 2000s Reality Show
Reality shows from the early naughts? So hot. The benefit of such shows is that instead of stressing yourself with casual flipping of channels, you settle on one. Moreover, from choices like "The Bachelor" to "The Hills," reality shows are the perfect mess to end your day with.
Family-Room Picnic
If you are staying with your family or you have tots of your own. You have to try an indoor family picnic. First, plan out your menu. Instead of serving it in the kitchen, layout your most picnic-ky blanket on the floor where everyone can sit.
Next, bring out the goodies. However, don't forget the basket. The aesthetics are essential. Put the goodies like raisins, cheese, crackers, and more in and serve. Lastly, watch everyone rave about how cool you are.
Bowl-a-Rama
Bring the bowling alley to your living room with this fun activity. You can use a rubber ball and a few empty water bottles. If you feel that the bottles fall over too easily, you can fill them up with water to increase the difficulty.
Build a Fort
This indoor activity is excellent for kids and you too. Do a project out of building a fort. They can be as elaborate as you wish. Build them out of cardboard boxes, sheets, or pillows. Be as creative as you can and have fun with it.
Get Cooking
Elevate your culinary skills with a decadent meal Gordon Ramsey will rave about (in a good way). There is no space for simple dishes here. We are talking gourmet, indulgent with fifty-eleven steps that will take up your time and belly over a long weekend.
Host A Paint-And-Sip
We love paint-and-sips. However, we can also host our own, thank you. Like the popular pastime, get some canvas and some paints and get cracking - with something boozy, of course.
All you need to do is get something to recreate. If you are the ambitious type, take on a famous artist's work and see how well you get on. The focus will help you pass the time, so if you have been looking for a good distractor, this is it.
Start a Zoom book club.
Last but not least is starting a Zoom Book Club. Instead of focusing on the negative aspect of the year and watching way too much TV, try this. Gather a bunch of your friends for around 30 mins and discuss an incredible book. It's the perfect way to peel your eyes off the screen.