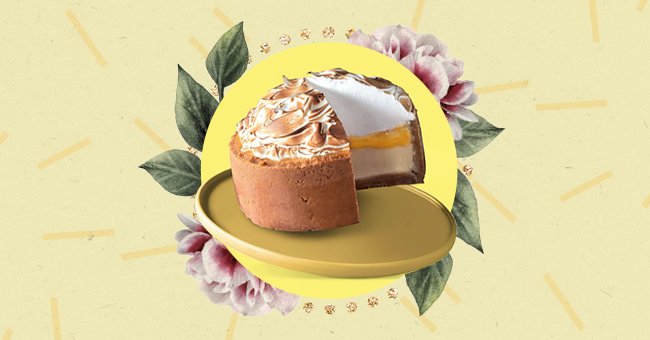 10 Instagrammers To Follow If You Love Cakes
If you work in food photography, you are a photographer, have a sweet tooth, penchant for cakes, or love being inspired by creativity on Instagram; you can't help but follow these creatives.
In the age of smartphones and social networks, it seems everyone's favorite diet is eating with the eyes. And, in pastry, we all know how important it is to present your desserts in the best possible way.
These accounts will make you wish you can eat your cake and have it all at once. However, do not be tempted to stuff your stomach as this is for your eyes only!
1. Dominique Ansel
Dominque Ansel's account shows the delicacies that the owner of the bakery of the same name prepares every day. Ah, for those who do not have a good memory, remember that he is also the creator of Cronut®. So, as you can imagine, pastry is the main subject of this photo account, with some peeks at what the chef cooks and eats.
2. Pastry With Jenn
This is the account to follow if you want to put something truly innovative on the table, in addition to wanting to find inspiration for a good cake. And above all, within reach of your culinary skills. Great for making some delicious #foodporn.
3. Molly Yeh
Marzipan, funfetti (colored sugars), and tahina (sauce made with white sesame seeds): these are the three culinary coordinates of her Instagram account. Her followers encourage her to give the best of sweets, icings, and cakes every day.
4. I Quit Sugar
Following a foodie's Instagram account isn't just about taking drugs that make your mouth water. For example, this account is a profile dedicated to a process of step-by-step abandonment of sugar.
The account is linked to an 8-week program, complete with recipes that vary with the seasons and teach you how to make pancakes that don't affect your blood glucose level.
5. Deliciously Yella
This account is dedicated to celebrating plant-based food and that the goal is to make vegetables cool. To do this, Ella uses all the secrets of her cooking and camera. In addition, her menu is also available in a few places in London.
6. Peggy Porschen
Cake design, macarons, cupcakes are the keywords of this profile, entirely dedicated to the styling and decoration of cakes and cupcakes.
Both the shop and the Instagram profile are treated in detail, providing the user with a clear overview. From a visual perspective, this brand is 100% recognizable and therefore managed to land in the observer's mind by triggering the memory. If we think of Peggy Porchen, we think of pink, then comes the rest.
7. The Scran Line
Take a thousand fluorescent colors, combine the passion for recipes, and here is The Scran line, the trendiest Instagram profile there is. From macarons to cupcakes, you will find recipes for all tastes in this profile, but beware, if you are on a diet, don't look at it and move on.
8. Yann Couvreur
It doesn't matter that he is French. His account will leave your mouth watering. This pastry prodigy respects the product as much as the seasons.
With his desserts on the plate, sometimes offered by the minute, like in a palace, he claims a natural French pastry, all in finesse and taste: mille-feuille, lemon tart, éclairs, Paris-Brest, gourmet cakes, simple and not very sweet, but always as close as possible to perfection.
9. Amaury Guichon
Since his appearance on the show, Who will be the next great pastry chef? In 2013, Amaury Guichon became, with Cédric Grolet, the other French pastry rock star on Instagram.
For this goldsmith of sweet based in Las Vegas, who paints with precision and rigor, the visual is as essential as the taste. A chef who does not take half measures.
10. Linda Lomelino
Photographer and culinary author Linda Lomelino is a very influential blogger in Sweden who has already, to her credit, several pretty books of beautiful and big cakes that make you dream. On her account, she shares breathtaking pictures that whet the appetite and give a glimpse of an almost enchanted universe.