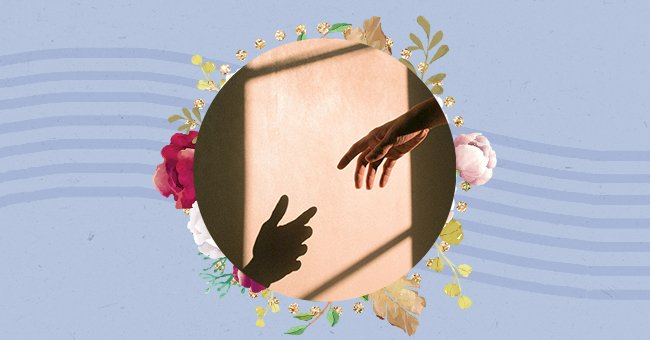 10 Items Left Handed People Need To Try
If you are left-handed, it isn't a stretch to say that you live in a right-handed world. Left-handed people make up only 10 percent of the population; thus, unfortunately, you might not find diverse options to accommodate you.
From stationary to even cooking utensils and desks, there are many things right-handed people use with ease, where you're left exhausted. Moreover, there is a lot and, we mean, a lot of gimmicky items out there for lefties.
This isn't that list. We have compiled a couple of items that actually work and will make your life a little easier. From scissors to notebooks to pens (yes, you can finally see your own handwriting), here are ten items left-handed people need to try.
Westcott 8-inch Easy Grip Left-Handed Scissors

amazon.com
It isn't a secret that when using scissors designed for right-handers, you may have found yourself lacking in the precision department. However, with these scissors, you can apply the correct amount of pressure to get a clean cut on your projects. Plus, they are super soft and have an ergonomic grip.
Felco Left-Handed Pruning Garden Shears

amazon.com
Shears designed for righties will result in a disappointing experience. Therefore if pruning with the wrong equipment has soured you from keeping a stunning garden or becoming a plant parent, you want to consider these pruning shears. They are lefty friendly and will do the trick.
Lefty's 2-Cup Glass Measuring Cup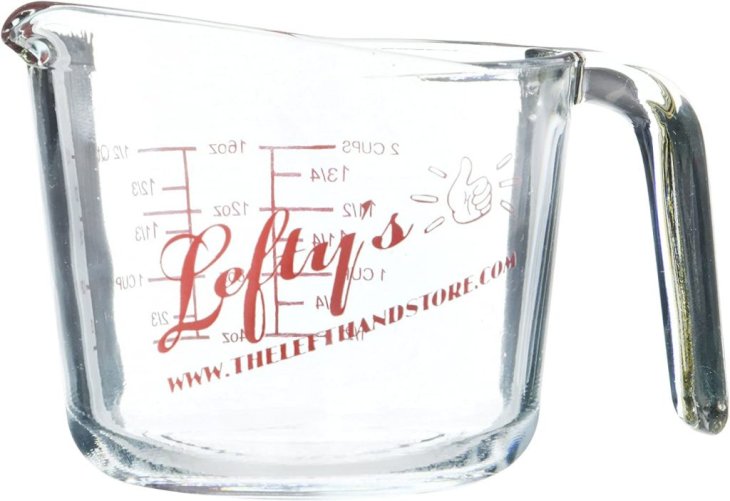 amazon.com
Make your cooking journey much easier with this measuring cup. Say hello to ease as the measurements are on the left side as well as the handle. Furthermore, the cup can measure 2 cups at a time, and it is made of tempered glass, which makes this a must-have in your kitchen.
Lefty's Left-Handed Can Opener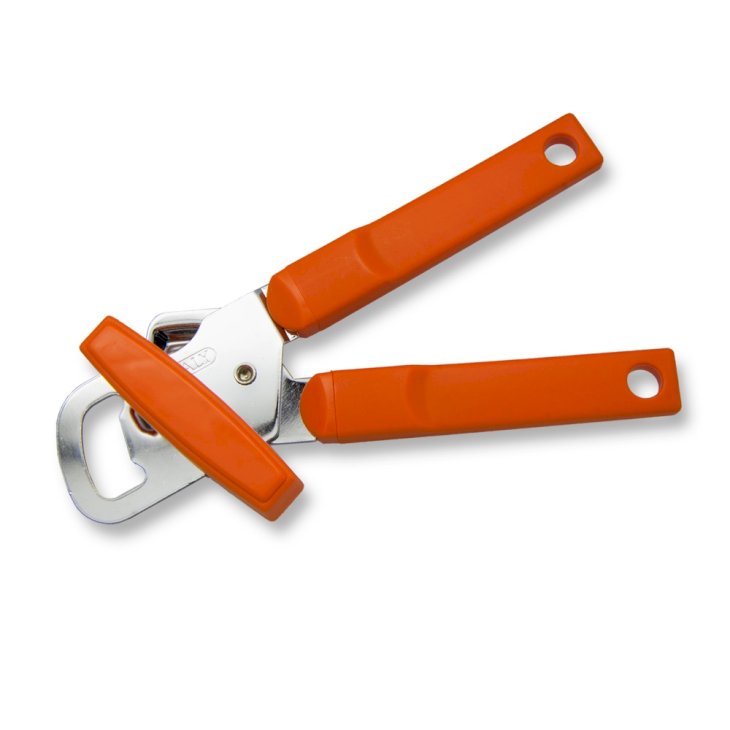 amazon.com
You've had to work your way around things in the right-handed world; however, using a can opener intended for right-handed use isn't a battle that you can win. With this can opener from Lefty's, you can lay your can-opening stress to rest. It is made with a bottle opener and a nonslip grip and will make your life ten times easier.
Nnewvante Left-Handed Lap Desk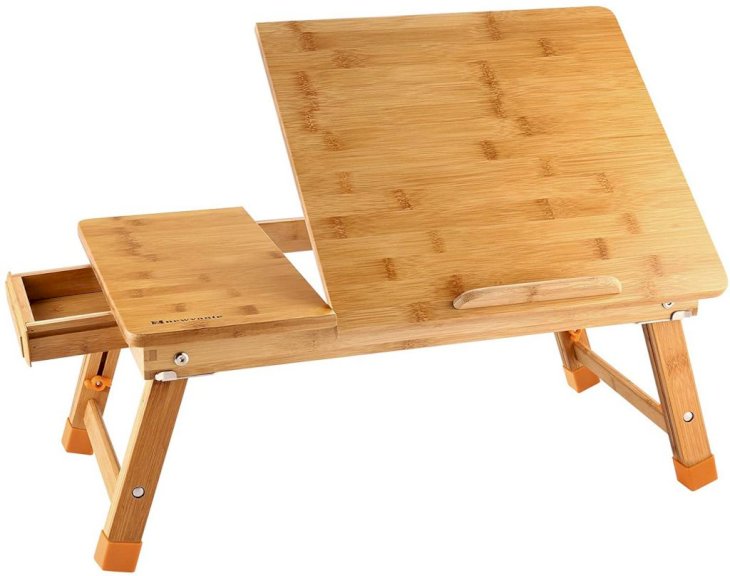 amazon.com
It's time to let go of your hatred with right-handed desks. They are not ideal, but this desk will make up for the lost time. It is crafted with extra room on the left side for your left-handed mouse or notebooks. It even has a left drawer under it so you can keep your stationery close by.
Lefty's Left-Handed Bamboo Kitchen Utensil Set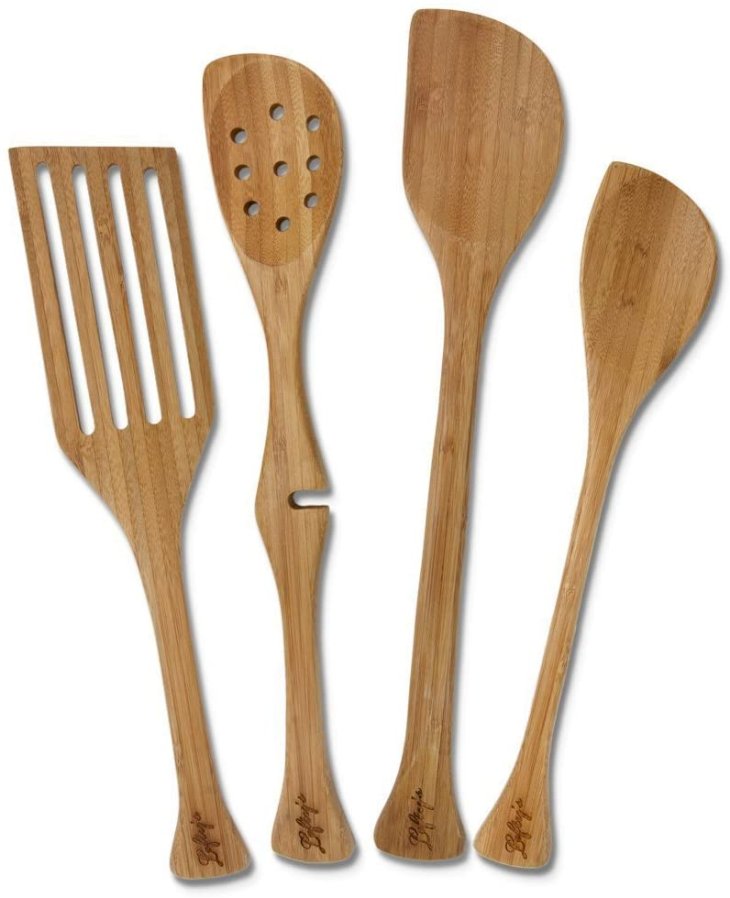 amazon.com
Not only is this Bamboo Kitchen Utensil Set angled to get right into the edges of the pots and pans, but it is perfect for lefties too. The set is crafted from durable bamboo wood and is an excellent gift to yourself or another leftie with a cooking bug.
Roaring Spring Lefty Notebook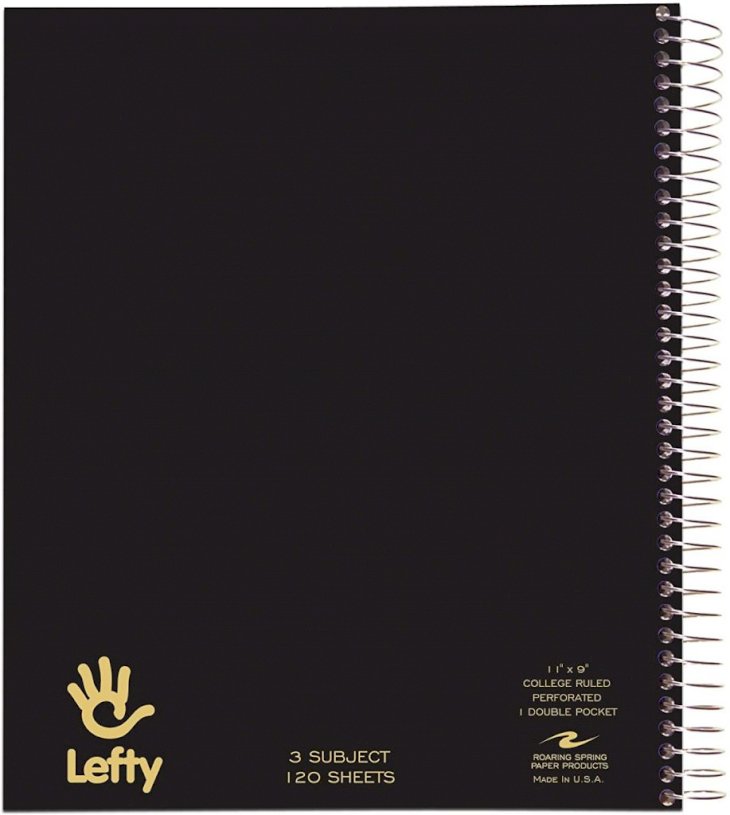 amazon.com
The wire coil-locked binding on this notebook is on the right side. The flip makes it ideally suited to left-handers. It is packed with 120 sheets of college-ruled, margin-perforated paper with holes. Moreover, it will keep all your notes protected due to its durable, rip-resistant cover. For the nerds out there, it also comes with a pocket divider to help you organize your notes.
Maped Visio Left-Handed Pens (3-Pack)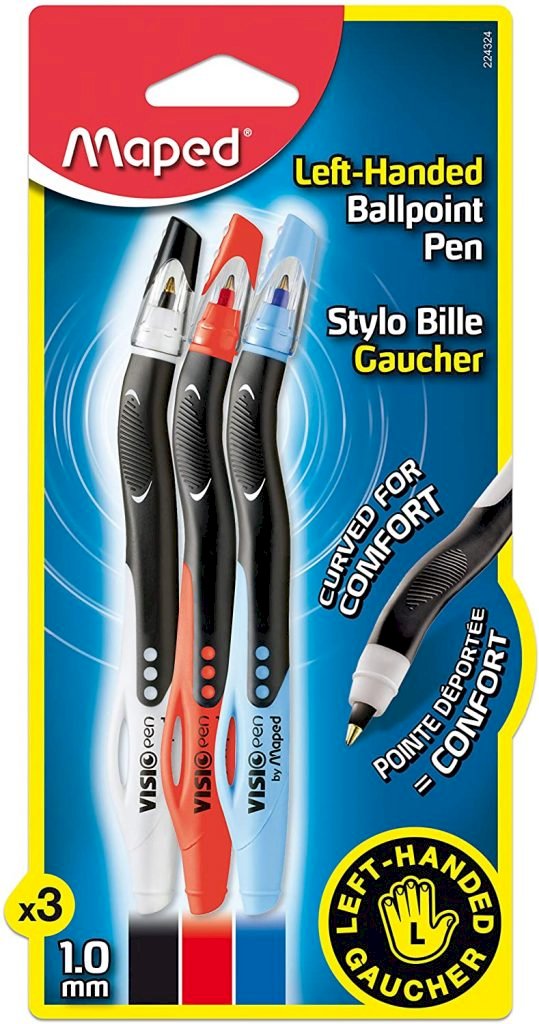 amazon.com
These pens were designed with left-handed people in mind. The curved and triangular shape will allow you to see what you are writing and provide maximum comfort. Moreover, the ink is smear-resistant and quick-drying. They come in a set of three, and you can use them with the notebook above.
Stabilo EASY Start Rollerball Pen, Left-Handed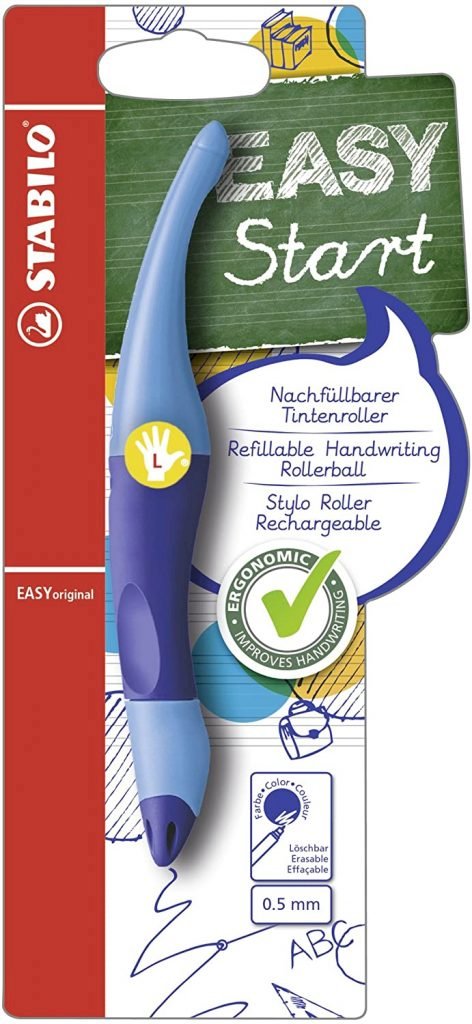 amazon.com
The left-handed version of this Rollerball Pen is just as good. It is made with a comfy grip and comes with exchangeable rollerball tip cartridges. You can also snap the twist cap onto the end of the pen so you won't lose it anywhere.
Ruler 30cm Kum SoftieFlex Clear Left-handed

amazon.com
This left-handed ruler is made of soft plastic and is super flexible. Moreover, it is scaled in Centimetres / Millimetres and is 30cm in length. They are designed from right to left, so it will be super easy to draw lines with your left hand.