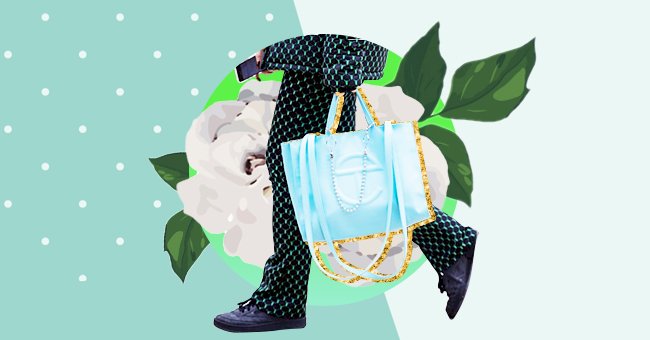 10 Items That Defined 2020
Every era has stand-out fashion moments, and last year kicked off the 2020s in style. Although 2020 had several defining moments, fashion did not take a back seat during the crazy year.
We can all agree that last year was a little more 'interesting' than most on all fronts. The world had to deal with some significant shifts, losses, and events, but thankfully fashion still pushed through with the times.
From luxury loungewear to bold and daring items, fashion lovers made themselves seen over the past year. Take a look at 10 of the most defining fashion items for one of the most outrageous years yet.
The Telfar Shopping Bag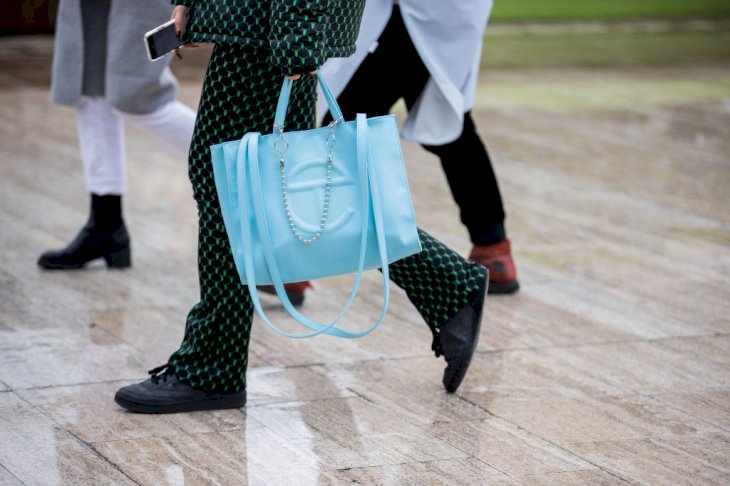 Getty Images
Supporting black designers became a huge priority over 2020. The conversation on racial disparities in fashion grew louder and more persistent, resulting in a rise in talented black designers' recognition.
Telfar's slogan "not for you - for everyone" perfectly encapsulates the desire for equality made evident in 2020. Congresswoman Alexandria Ocasio-Cortez was even seen sporting one of these bags on Capitol Hill.
Mugler Sheer Bodysuit
Iconic fashion designer Thierry Mugler creates feminine silhouettes like no other. The fashion house's sheer bodysuit hugged the curves of every influential fashionista last year, and we still can't get enough.
The Marine Serre Crescent Moon Print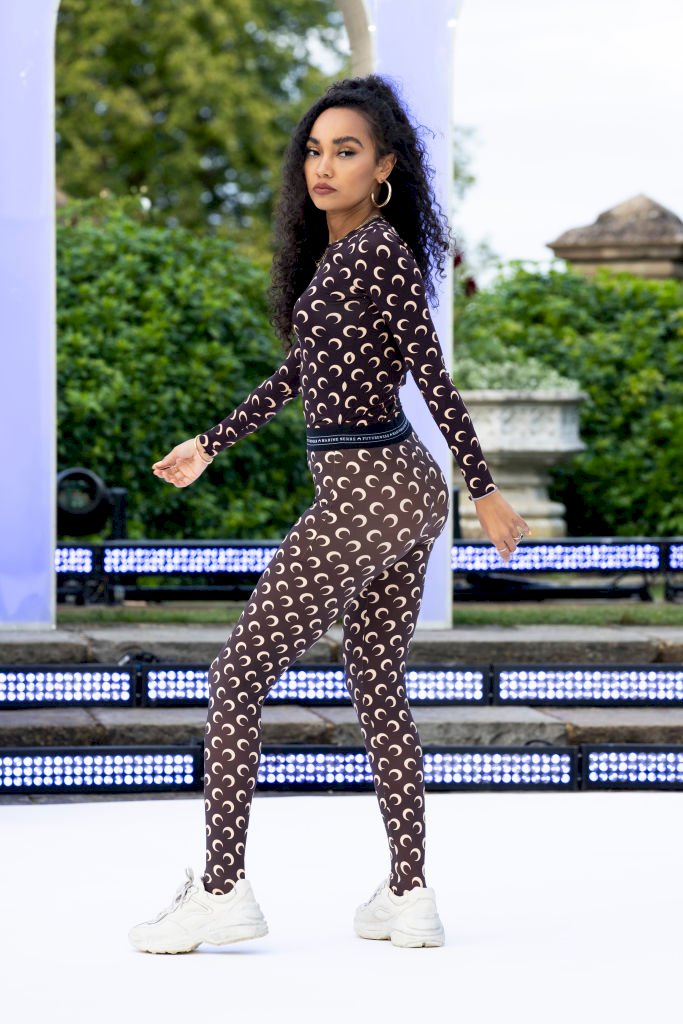 Getty Images
The French fashion designer has been making these moon print items for a few years. Although plenty of fashionistas were familiar with Marine's crescent print designs, they hit a spike in popularity last year.
One of the most defining looks with the crescent moon print was worn by none other than Beyonce. Numbers show that searches for these designs rose once Beyonce's Black Is King premiered last summer.
Puddle Boots By Bottega Veneta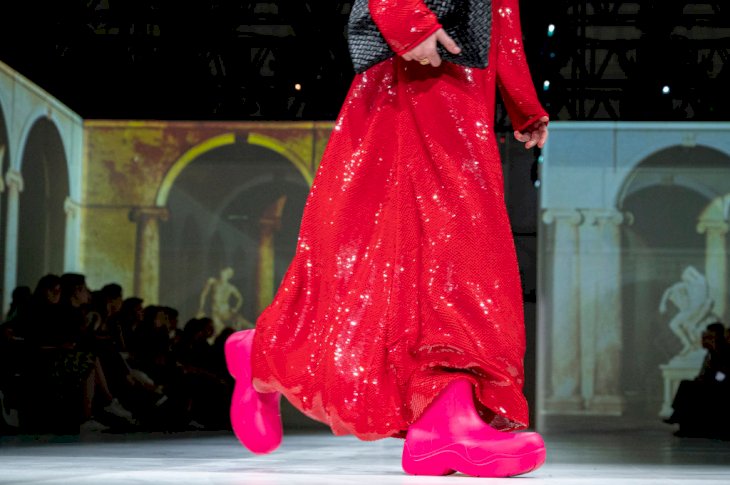 Getty Images
Our Instagram feeds were graced by multiple pops of color last year and bold accessories to match. The fun and indestructible chunky shoes cemented a playfulness that many gravitated towards the previous year.
Patchwork Cardigans
Harry Styles wore JW Anderson's multicolored patchwork cardigan and started a colorful crochet frenzy. The pop star's Today Show rehearsal outfit sparked a TikTok trend that bolstered the knitted style.
JW Anderson even joined in on the TikTok fun and shared the pattern for his original cardigan design. This item was the ideal combination of the year's 'stay at home' induced cozy and DIY aesthetics.
Dior Air Jordan's
Air Jordan 1's are one of the most popular sneaker silhouettes in the world. Kim Jones' take on the famous shoe combines classic streetwear with luxury fashion, pulling on a broader audience than usual.
The Louis Vuitton Face Shield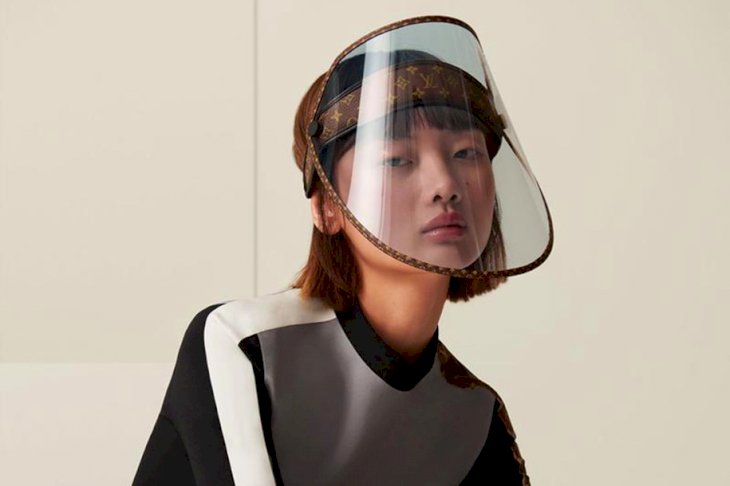 Louis Vuitton
Face masks and shields undoubtedly became one of the most searched accessories in 2020. The coronavirus pandemic made protective face gear essential, inspiring designers to become creative.
When Louis Vuitton shared that they'd be offering a face shield, it's only fair that the internet went nuts. The monogrammed plastic cover costs almost $1000, so it may take a while for most to save up for one.
Retro North Face Puffer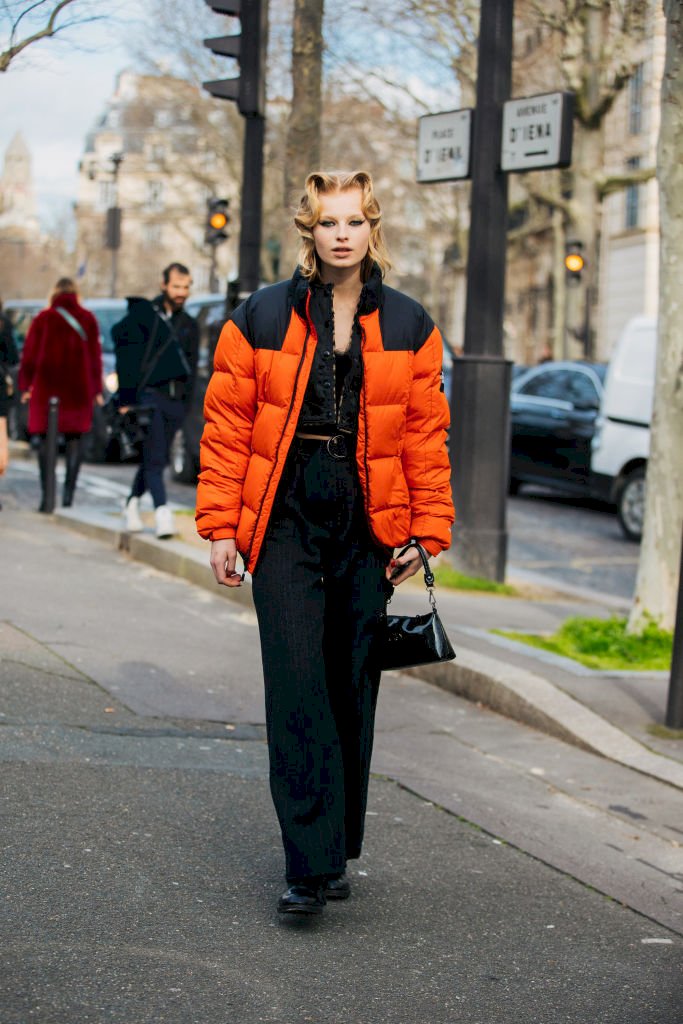 Getty Images
North Face recently dropped a collaboration with Gucci, cementing the brand's sudden revival. Before the luxury partnership, we saw several stars rock the North Face 1996 retro puffer over last fall and winter.
Cashmere Cardigan And Bra By Khaite
Loungewear became the staple in our closets last year since we were mostly at home from late March. Designers caught on to the growing luxe loungewear demand and came bearing stylish solutions.
Katie Holmes wore the Khaite cashmere bra and cardigan set in 2019, and we've since been obsessed. Several retailers have even created dupes of this comfy and chic item pairing that every woman needs.
More Joy Accessories By Christopher Kane
Christopher Kane's Autumn/Winter 2018 collection drew inspiration from a book called The Joy Of Sex. The designer has since developed accessories from the concept, serving as meaningful reminders in 2020.