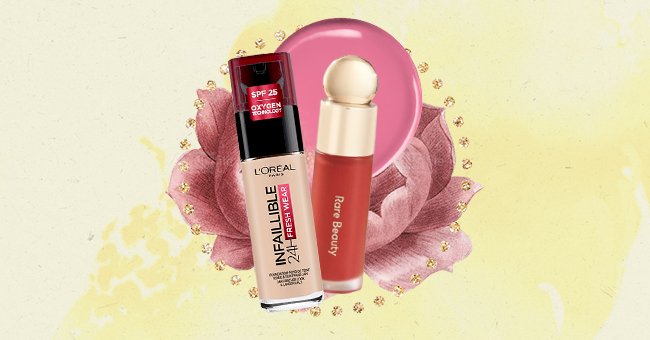 10 Items TikTok Made Us Buy
TikTok's influence goes far beyond the small world of the internet and social networks. The world's most downloaded app in 2020 is so successful that even the most minor viral video can have real repercussions in real life, right down to significant business turnover.
Besides, we cannot count the number of artists whose careers took off thanks to TikTok challenges, and the application even goes so far as to influence consumers' behavior when they do their shopping. Dozens of products have indeed seen their sales explode following viral videos touting their merits.
Moreover, users of the application even invented the hashtag "TikTok made me buy it" or "Things TikTok made me buy." Yes, there is much more to this platform as it is full of tips, advice, and recommendations from users!
1. Rare Beauty's Soft Pinch Liquid Blush
The weightless, highly pigmented, and long-lasting liquid blush by Selena Gomez was all the rave as it blends and builds beautifully into your cheeks for a soft, healthy flush.
Furthermore, the airy, lightweight liquid formula blend is also mistake-proof, and it layers beautifully over liquid/powder formulas without disturbing makeup. It builds effortlessly for a soft flush of color.
2. e.l.f. Camo CC Cream
Do you want medium to full coverage? This color-correcting foundation with SPF 30 protection is all you need to get your glam done right. This is also why TikTok users want you to ditch your basic foundation.
The multitasking dream cream with peptides and niacinamide is known to plump, hydrate, and smoothen the appearance of your skin while protecting your skin. It is also infused with skin-loving collagen.
3. The Ordinary Hair Density Serum
This highly concentrated formula supports your hair's health and makes it healthy, thick, and firm. It is a concentrated vegan serum that brings density and thickness to the hair and makes it visibly healthier. The formula also contains several technologies at very high concentrations.
It is recommended to be used once a day before going to sleep. Apply as many drops as needed on a clean, dry scalp. You can also massage it into your scalp on application. Use consistently for weeks to see visible changes.
4. Revlon Oil-Absorbing Volcanic Stone Roller
This is like blotting papers, but better. This face roller is made of natural volcanic stone, which instantly absorbs excess oil, massages, and mattifies the face. Also, rolling the stone roller on your skin feels heavenly, like a mini facial massage.
To use, gently roll the roller over your t-zone or anywhere the skin is shiny. That's it! Less waste than blotting papers that are used once and thrown away, this oil-absorbent roller is reusable.
5. The Ordinary Hyaluronic Acid 2% + B5 Serum
This is a moisturizing vegan formula based on ultra-pure Hyaluronic Acid. It has been said that the molecular weight of Hyaluronic Acid determines its ability to act deep in the skin. This formula contains three molecular weights of Hyaluronic Acid (high, medium, and low).
It also contains a new generation crosslinked Hyaluronic Acid polymer, offering multi-layered hydration (on the surface and in-depth) without oil. This concentration of 2% Hyaluronic Acid is supported by Vitamin B5, which reinforces the hydration of the surface of the skin.
6. CeraVe Renewing SA Cleanser
Exfoliation is essential for healthy, smooth skin. This salicylic acid-based cleanser gently exfoliates your skin by removing oil, dirt, and makeup. It also helps to dislodge dead cells without irritating or drying out the skin.
It provides gentle, non-irritating exfoliation without microbeads or hard grains that can scratch or injure the skin. The cleanser is suitable for the face, body, and skin prone to acne and psoriasis. It also helps restore the skin's moisture barrier and maintain hydration while helping to soothe the skin.
7. Stardrops Pink Stuff Cleaning Paste
Getting rid of stains and encrusted dirt is never a piece of cake. But thanks to this miracle product unearthed on TikTok, it will transform your cleaning sessions. Tik Tok users are amazed. Sneakers turn white again, dirty oven doors regain their shine, and burnt pans shine again.
This is a tough cleaning paste that's gentle on surfaces but tough on stains. It is ideal for cleaning pots, barbecues, ceramic tiles, and more. It removes rust and discoloration from metal surfaces and ideal for removing stubborn marks from hard surfaces.
8. Handcrafted Reusable Nails
Reusable nails present the perfect solution for those who cannot afford long manicured nails for various reasons but who would still like to sport pretty claws for a few hours.
These nails are installed and removed easily, quickly, without resorting to any chemical solvent and without any damage to natural nails. The best part is that they hold for about six to eight hours.
9. Urban Skin Rx Even Tone Cleansing Bar
This is a treatment that significantly improves the appearance of complexion and dark spots on the face. It also works as a mask, daily cleanser, and exfoliator. Besides, it provides an exclusive cleansing formula with advanced ClearTone technology.
This six-ingredient technology works in synergy to reveal a healthy and even complexion. The ingredients are kojic acid, alpha-arbutin, azelaic acid, niacinamide, vitamin A, and L-glutathione.
10. L'Oréal Paris Makeup Infallible 24HR Fresh Wear Liquid Longwear Foundation
This is the one foundation that lasts up to twenty-four hours while you still look fresh. It also has a lightweight and breathable texture while being waterproof, sweat-resistant, and transfer-resistant.
It provides medium-to-full coverage that lasts all day and allows the skin to breathe. Also, the formula's ultra-thin liquid goes on smoothly to give a fresh, healthy-looking complexion that lasts.