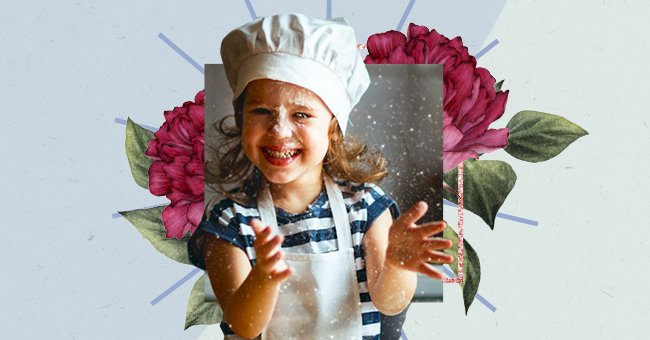 10 Kid-Friendly Recipes To Try This Week
Cooking is a way to bring the family together and help the little ones find their feet in the kitchen; after all, we all have to eat! During this special time we get to spend together, we're making memories!
Trying to find the time to spend with the family can seem near impossible when you're juggling work, the house, and taking care of them. But you can kill two birds with one stone and spend time with them while they help lighten the load of making dinner.
Kids can also be the worst food critics, so by including them in the cooking process, you're exposing them to new vegetables, and they might not be opposed to trying new things. Here are ten recipes your little helpers can join in on.
1. Cheesy Egg Toast
You might know it as a toad in a hole or something completely different, but this is a classic childhood breakfast favorite! From the fascinating little egg holder in the bread to being loaded with cheese, it's a breakfast that gets you excited.
It's super easy if you have an oven; you make it, then leave it in the oven to cook, and in ten to fifteen minutes, you have a delicious breakfast! You can even play around with how hard you like your yolk, but you have the timing right.
2. Smoky Tortilla Soup
If your kids love Mexican food, then this smoky tortilla soup should be perfect for dinner! It might not be as traditional as it could be, but it's low on effort, and that's the kind of dinners your need when you have little monsters that keep you on your toes!
Everything can be store-bought, and you can ask the kids to get messy and help you shred chicken if you'd like! Then you toss it all into a pot and serve it with tortilla chips and cheese; you can also skip the luxury and opt for healthier toppings like cilantro and avocado.
3. Chicken Teriyaki Stir Fry
Eating healthy now that we're home can be challenging; takeout just seems to be a convenient option when you find yourself drained from working, being a mom, and playing teacher. But eating takeout isn't always great for you.
Using simple ingredients, you can recreate a typical takeout dish right at home, and it's much healthier! And if you have extra, you can pop it in the freezer and defrost it on another night when you don't feel like cooking!
4. Garlic Parmesan Roast Broccoli
It's hard getting kids to eat their veggies; you might even find wrestling an alligator easier! So maybe this tasty take can help get the kids a bit more interested in eating veggies.
All you need to do is toss the broccoli on an oven tray with some oil, spice it up, then toss it in the oven, and you have about 40-minutes on your hands before everyone starts fighting over the last piece!
5. Burrito Bowls
Burrito bowls are easily customizable; you can change them up and include things your kid loves to eat. It also just takes the fuss out of having to fold a burrito, especially if you suck at it!
Using brown rice can make it a lot healthier, and if you want to cut the carbs, you can always substitute the rice for lettuce. You can let the kids build their bowls at dinner as a fun activity!
6. Slow Cooker Salsa Chicken Tacos
All you need is two ingredients, and you're ready for a taco Tuesday night! Get yourself some chicken and salsa, dump it in the slow cooker for a few hours, and before you know it, it's dinner time, and your tacos are ready.
You might have to prep the toppings to go with it, but if you get the kids to help, you won't have much work! Provided that everyone practices wielding a knife safely and not using it as a sword!
7. Rainbow Fruit Salad With A Honey Lime Dressing
They say chopped fruit is how an Asian parent shows love, so love your babies with this delicious and healthy fruit salad. So raid your fruit basket for all the colors of the rainbow and get chopping!
You don't even need to use specific fruits; whatever you have lying around the house is perfect. Just remember to top it with a blend of honey and lime juice. It's no chocolate cake, but it is sure to be a summer hit!
8. Classic Cheeseburger With Secret Sauce
Sometimes nothing can beat an OG cheeseburger, and this recipe has a secret sauce just like McDonald's, only better because it's homemade! The kids are going to ask you to make this more times than they'll ask you to stop at the drive-thru.
9. Baked Parmesan Chicken Tenders
Kids love chicken tenders, and you can make them even healthier by cutting out the oil and tossing them in the oven or the air fryer if you have one. You barely have to work the elbow grease to clean up after dinner with this recipe.
If you like them extra crunchy, be sure to use Panko Breadcrumbs, other breadcrumbs don't give it the crispiness you're looking for. If you want to, you can make a large batch to freeze and use later.
10. Chicken Ranch Wrap
A perfect springtime lunch, and what makes it so great is that it requires the bare amount of effort and time; plus, if you get the rotisserie chicken at the store, you don't have to cook anything! The kids will be eating veggies without realizing it!