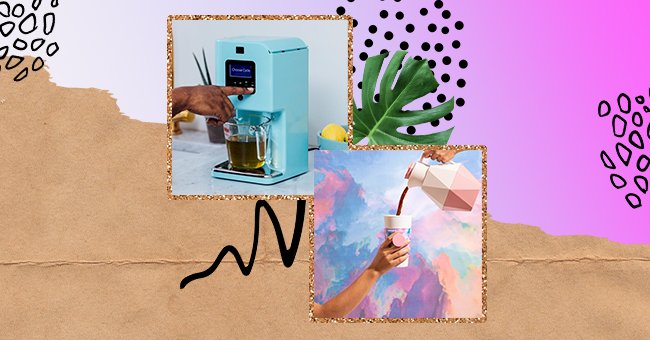 10 Kitchen Gadgets That Actually Work
The kitchen is known as the heart of the home because everyone in the house often uses it. This fact only makes it fair that your kitchen is decked out with all the latest gadgets.
Cooking can be a strenuous task for many, but it also can be a lot of fun if you have the right tools. Kitchen gadgets make spending time making meals so much more efficient, but there are so many to try.
Everywhere you turn, there is a new gadget that retailers are trying to sell for a profit. As a result, we've collated a list of ten kitchen gadgets that actually work, so you know exactly what to buy for your home.
Electric Breakfast Sandwich Maker
Price: $36.70
Say goodbye to daily deli visits with this easy-to-use electric breakfast sandwich maker in your possession. You can have a classic breakfast in a few minutes without using multiple pans.
Herb Infuser
Price: $299
Add some flavor to your life with this excellent countertop infuser that you can use on oils, butter, or ghee. The LEVO herb infuser is also wifi compatible so that you can monitor the entire process on your cellphone.
Steam'n Mama Microwave Cleaner
Price: $9.38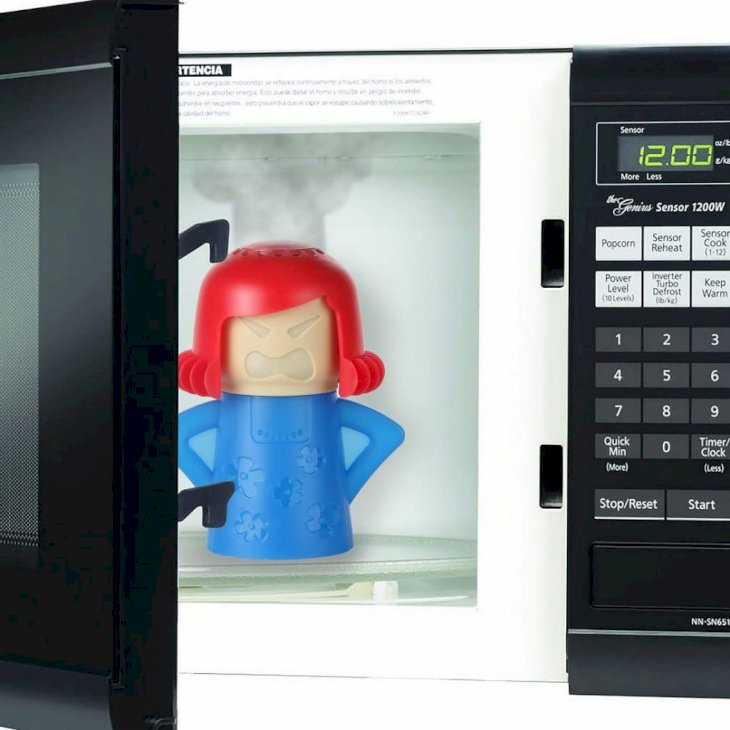 Amazon.com
Getting grime and stains off your microwave can require plenty of effort, except if you use this tiny gadget. Fill your Steam'n Mama with water and white vinegar and leave it in a running microwave while it cleans.
Baker's Dusting Wand
Price: $15.94
Never sprinkle too much sugar on your cookies or baked goods again with this fantastic tool. It's smaller than a typical sifter and gives the perfect tiny fairy amounts of sprinkle to your confectioneries which is excellent.
Butter Spreader Knife
Price: $13.99
Sometimes all you need to do is spread cold butter on your warm toast, but it takes too long. This spreading butter knife makes things so much more efficient with a few quick swipes.
Stainless Steel Watermelon Slicer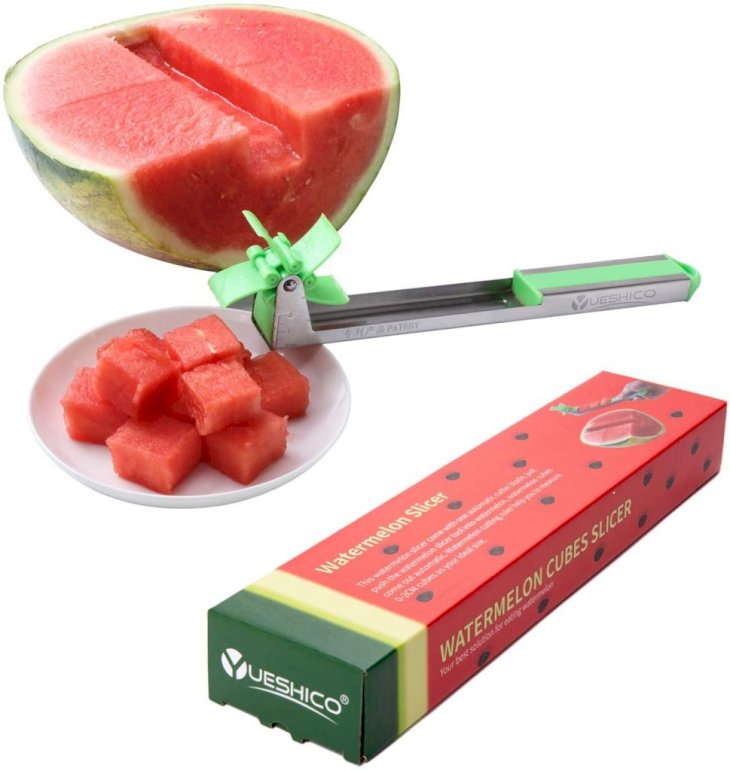 Amazon.com
Price: $11.27
You can thank TikTok for making this nifty tool go viral last year; now, your fruit salads will be easier to make. Slicing watermelons can be tricky, but not anymore with this slicer that produces perfect cubes.
Fruit Keg Tapping Kit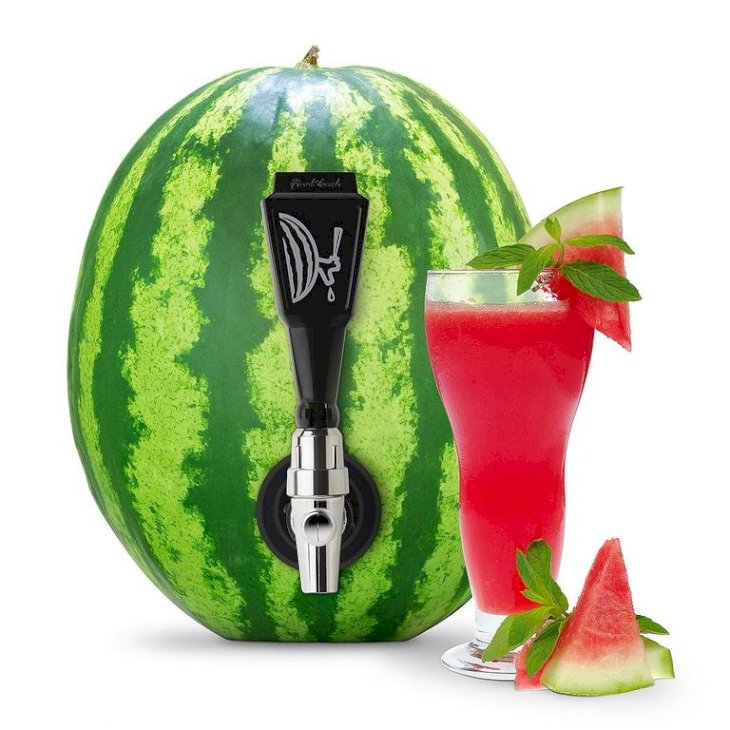 Uncommon Goods
Price: $22
Who needs an entire bunch bowl or dispenser when you can make your own with fruit. This handy tool can turn your watermelon into a party juice holder in just a few minutes, and it's effortless to store.
Cup Sleeve With An Interchangeable Grip
Price: $14.99
Millennials and Gen Z's know that multitasking needs you to be able to hold many things at once. This cup holder has a pop socket installed so you can have an excellent grip without worrying about the other items in your hand.
Mr. Sponge Sponge Holder
Price: $12.99
Make dishwashing a magical event every day with this dapper sponge holder by Peleg Design. Not only is this item cute, but it's also functional, so your sponges aren't just laying around your sink aimlessly.
Pancake Batter Mixer
Price: $14.99
Everybody loves pancakes but hates the dirty dishes that come with making pancake batter. This squeezable bottle is perfect for mixing your batter and dispensing it neatly onto your pan.