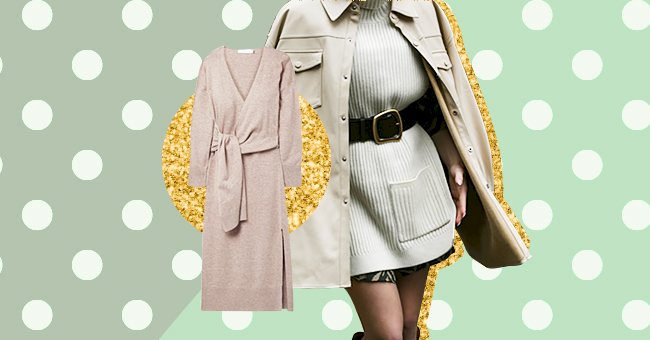 10 Knitted Dresses Worth Investing In
We know Zoom calls have you in sweats and a chic blouse. A very old, chic blouse. It probably has soup stains on it if someone was to look too closely. Furthermore, your typical work pants don't fit anymore, and you've started developing a fear of jeans.
You are not alone. The pandemic has got us feeling a lot less like ourselves and more like troglodytes with access to dial a delivery. However, 2021 has us done with the loungewear gospel and a need for normalcy in the style department.
The answer fashion sent? Knit Dresses. Knit dresses have been on the rise for a good reason. Comfortable waistlines, forgiving silhouettes, and the easiest drab to fab makeover, what's not to love? Here are ten knitted dresses worth investing in.
Skyla knitted wrap midi dress, Jonathan Simkhai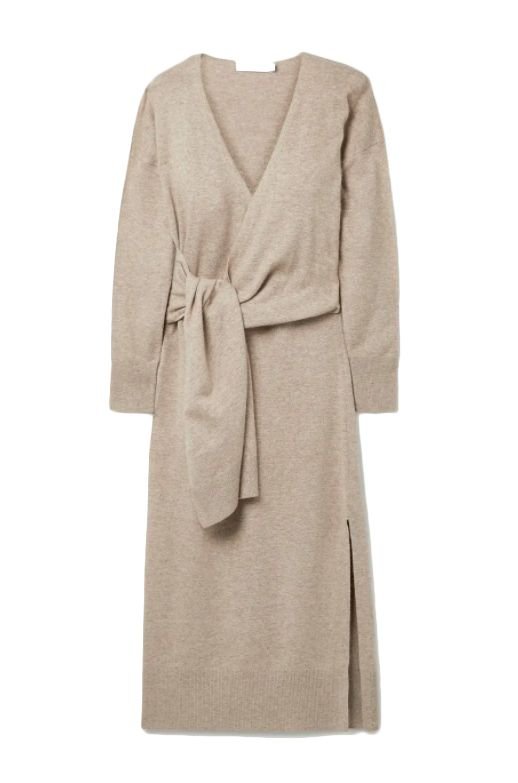 net-a-porter.com
Enhance your figure with this comfy and elegant silhouette. This Jonathan Simkhai dress features a flattering v-neck cut with a mid-length slit making it perfect for those wishing to wear a forgiving knit dress.
Grey dress, Monki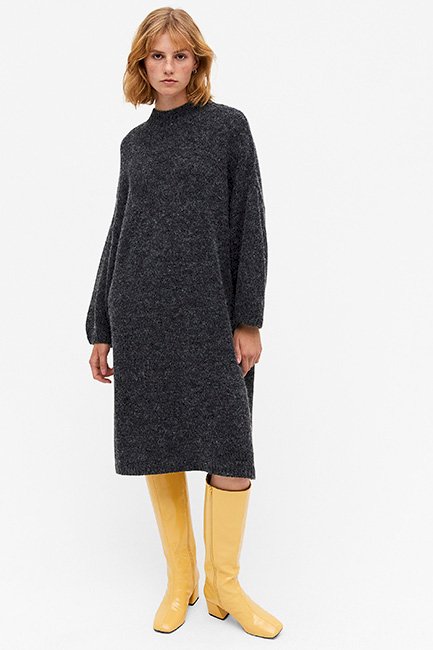 asos.com
Style this grey melange knit dress up or down with ease. This Moki dress is as comfortable as it looks. Furthermore, pop on some thigh boots and gold hoops for a cool polished look or swap the heels or some statement sneakers. No more elastic waistband needed.
Knitted Button-Up Midi, ASOS Design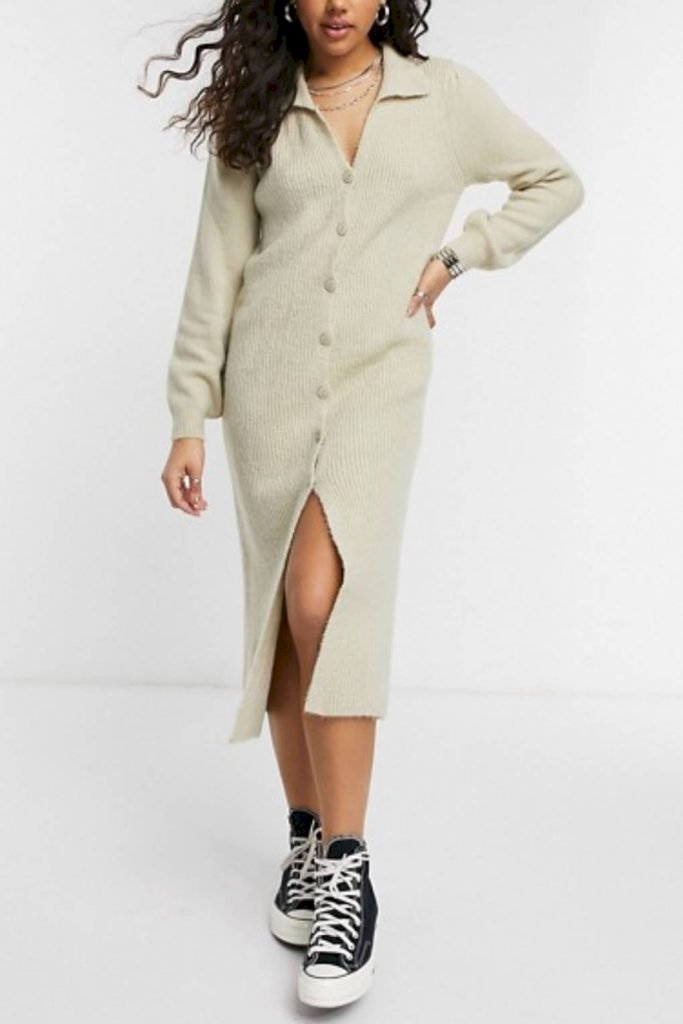 asos.com
Do you know what's better than the phrase ' It has pockets'? It has buttons. The Knitted Button up Midi from ASOS adds casual glamour. Moreover, this knit dress will make you look effortless even if you rolled out of your bed ten minutes before your zoom call.
High Neck Knitted Dress, Arket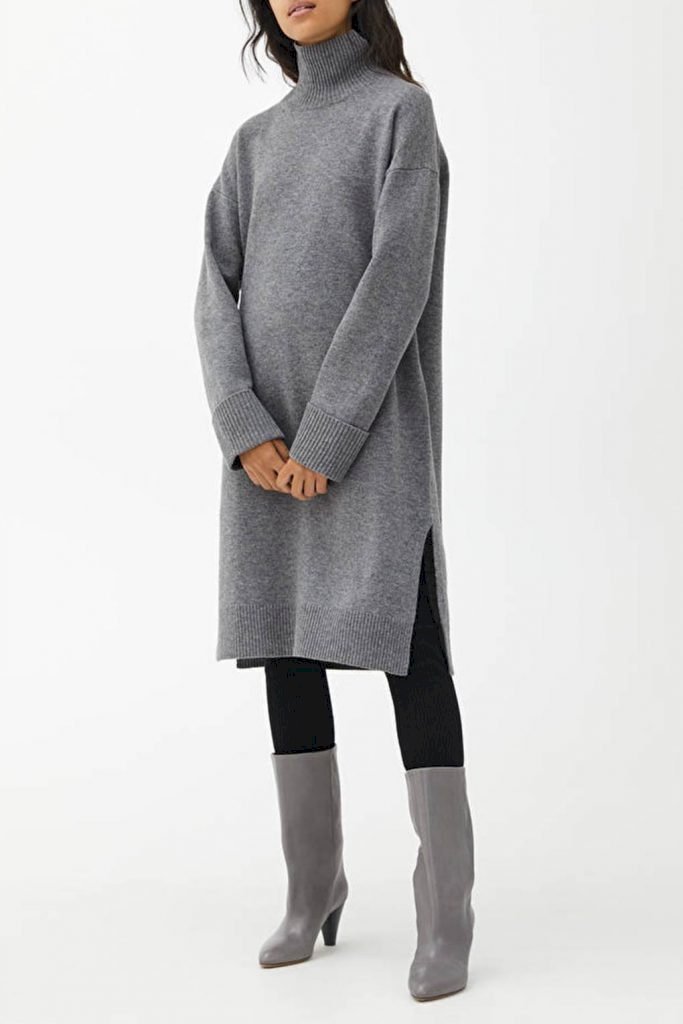 arket.com
Keep warm and be cool at the same time with this high necked beauty from Arket. With side slits galore, pair your grey outfit with some leggings and the same colored booties for that model-off-duty look.
Blue knit dress, Monsoon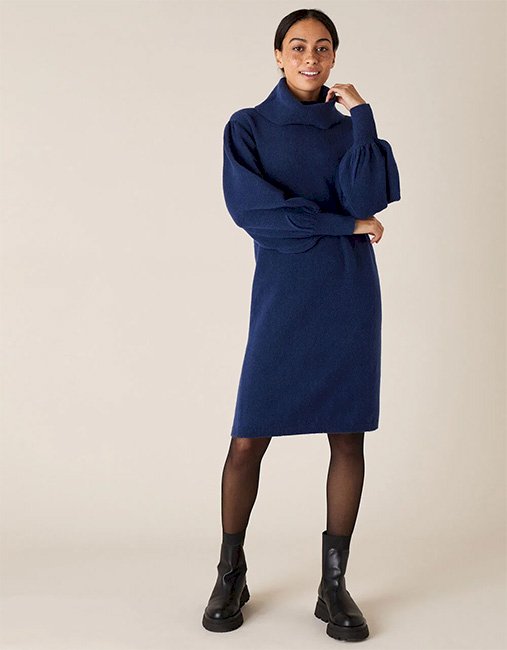 monsoon.co.uk
Warm-up your loungewear by swapping the comfy pants for an even cozier roll-up neck knit dress; this electric blue beauty is perfect for those lazy days as it cinches at the arms. No more cuffed sleeves!
Belted cotton-blend midi dress, Vince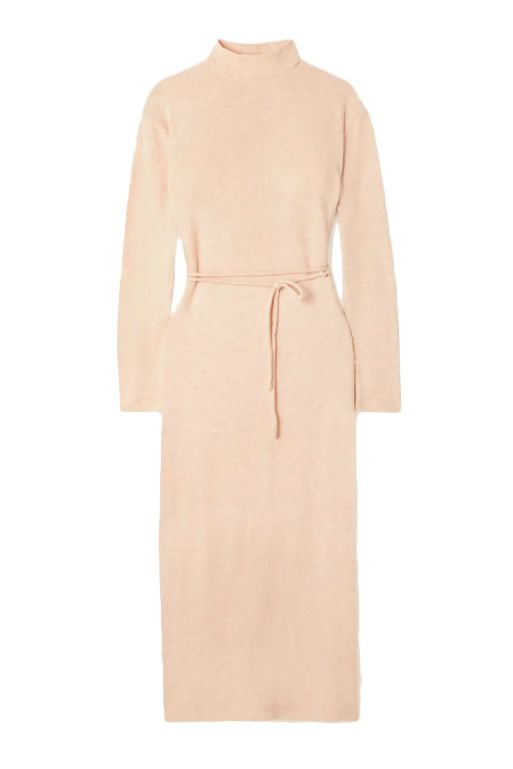 net-a-porter.com
Indoor heating and heavy knitwear can feel like an exercise in futility. However, light clothes that belong in your high school lost and found bin is also not it. Try this lightweight cotton blend for a breathable option. Again, who can say no to this pale pink hue?
V-neck jumper dress, H&M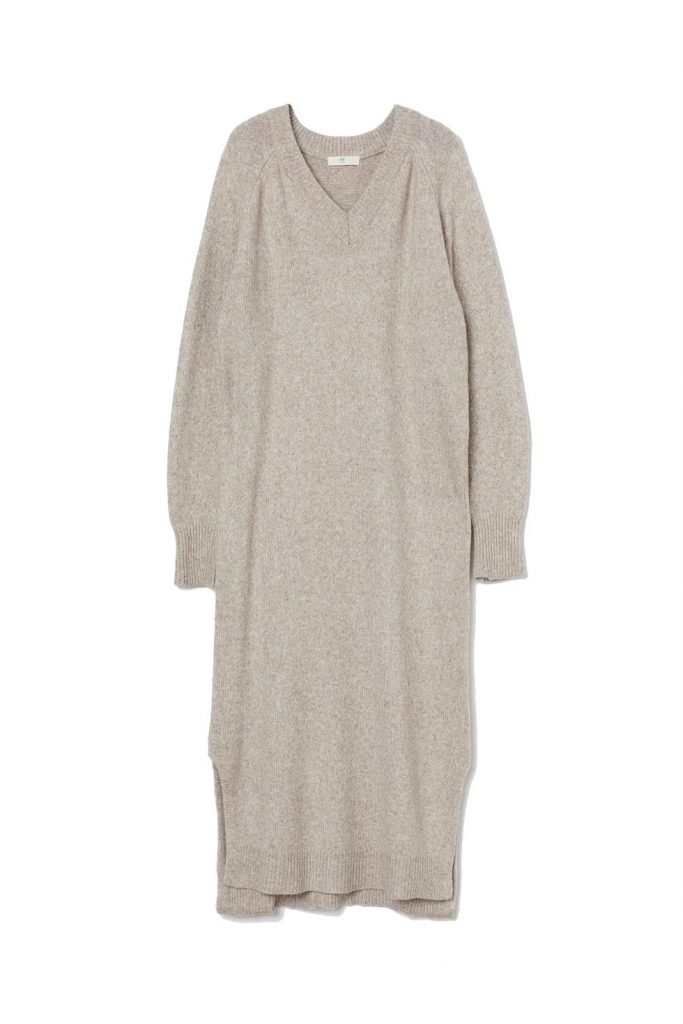 www2.hm.com
Look like literal money in this affordable knit dress from H&M. Thanks to its oatmeal-colored knit, this v-necked jumper dress looks as expensive as its designer-made counterparts. Also, you may try layering it with a different colored turtleneck for an edgier outfit.
Open-back metallic turtleneck maxi dress, Helmut Lang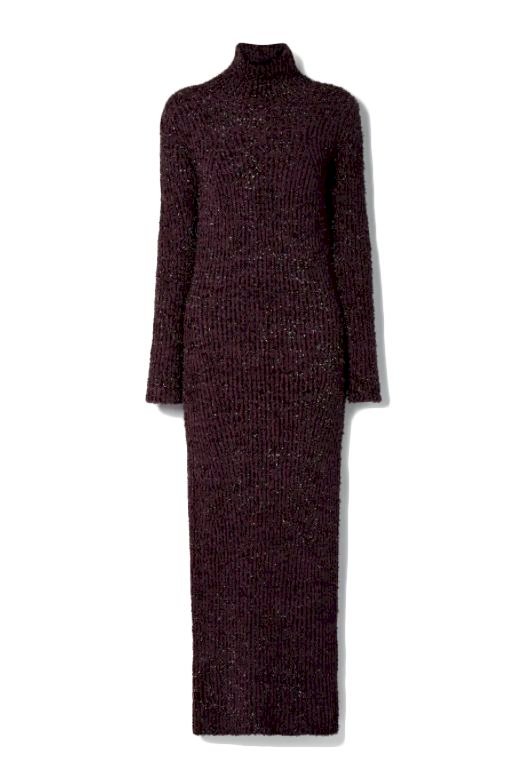 net-a-porter.com
Spice up your evenings with this snug number. With an open back that makes a statement, this ribbed Helmut Lang dress adds the right amount of glam and sensual aesthetic for your invite-only, even if it's a dinner for one.
Knitted A-Line Dress, Cos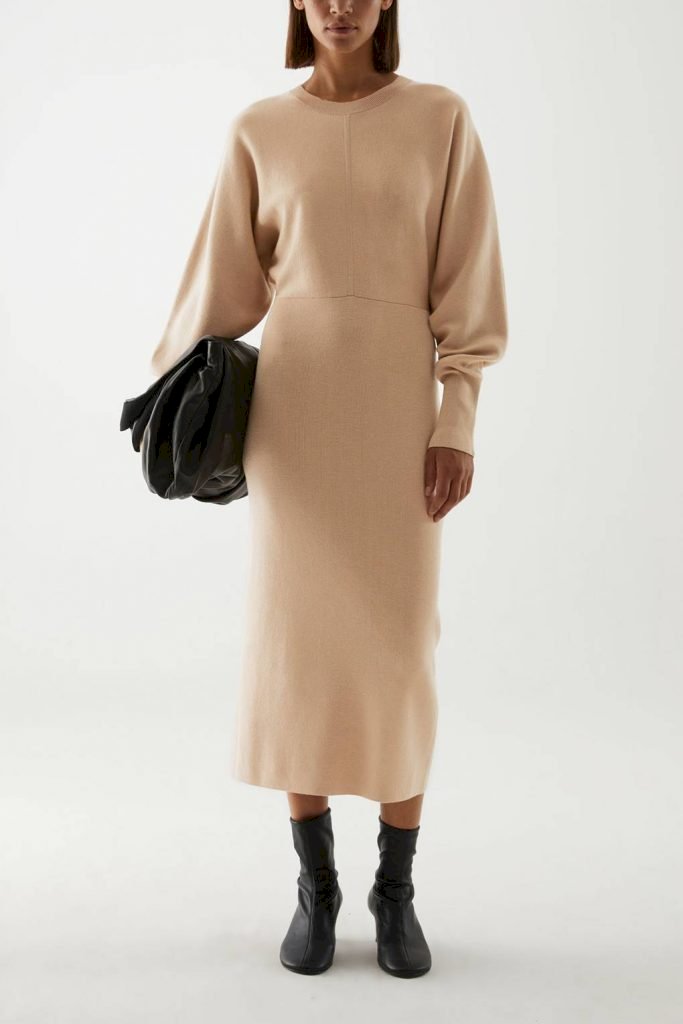 cosstores.com
Look at that color. Look at it! Look one thousand times more polished than you feel in this cream piece from Cos. Play up the colors with a structured handbag and some patent leather knee-highs. New York socialites will have nothing on you.
Fine knit dress, Arket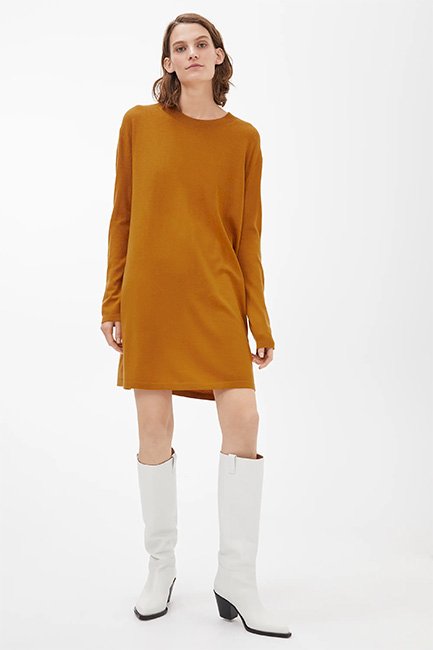 arket.com
This merino knit dress is all about that luxe feel with minimal effort. Moreover, the knee-length height and gorgeous burnt yellow color have us anticipating sunnier days. Accessorize this piece with some delicate jewelry and sneakers.