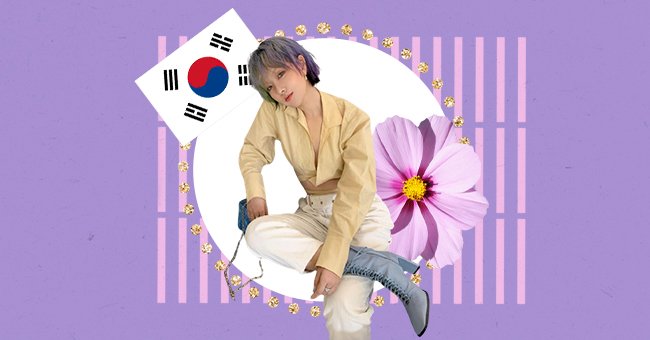 10 Korean Influencers To Follow ASAP
The impact Korean beauty practices have had the world over is enormous. These days, the ten-step Korean skincare routine not as curious as it once was. Moreover, from fashion trends to high octane K-Pop, its evident Korean pop culture is rising internationally.
Therefore, do not be afraid to admit you have been influenced. But if the press is not keeping up as fast as you would like and a daily dose of Korean fashion and beauty is what you require, try following Korean influencers.
From makeup artists that effortlessly recreate your fave 'unnie' or 'oppa's' makeup looks to fashion trends that are sweeping Seoul's streets, here are ten Korean influencers you can follow asap.
Kim Dayeong
If you love makeup with a sprinkling of family life and daily life, Kim Dayeong is the influencer to follow. Aside from her exceptional makeup skills, Daeyoung has an authentic way to connect with her audience with her vlogs and outlook on life.
This is because she never shies away from giving honest opinions on makeup products. Moreover, she maintains her relatability, especially when her makeup does not turn out right. Daeyong can be found on Youtube, Instagram, Twitter, and Facebook.
Angel Kim
Angel Kim is just that, an Angel. The mother of two gives super radiant energy over on her platform Beautifymeeh on Twitter, Facebook, Instagram, and of course, Youtube. Kim does a fantastic job of lending helpful makeup tips with beautiful tutorials.
Furthermore, Kim's interests also extend to fashion, and she often posts her trendy fashion hauls, so for you looking for some K-style fashion, Kim's your person. Kim also loves to post about her adorable family, and you can watch their adventures on her other Youtube account.
Pony
For all the K-poppers out there, Pony may be familiar to you. Park Hye Min is a famous Korean makeup and celebrity makeup artist popularly known as Pony. She regularly posts super detailed makeup tutorials seen on K-pop stars, as well as flattering looks you can try yourself.
The makeup artist has a bustling community over on YouTube and Instagram. However, she also posts super fun traveling updates and gives product recommendations, and sometimes gives a look into her everyday life.
Risabae
We love a good recreation, and judging by Risabae's over 2 million followers, we think a whole lot of you agree. If you are not in the Risabae following yet, consider checking out her YouTube channel.
This influencer is a makeup artist by trade, and you can witness her skill during her super-advanced tutorials. Beginners, do not fear. Risabae also posts very helpful instructionals for you to follow along. Therefore if you have no idea what an angled brush of a contour brush does, school yourself on her channel.
SSIN
Next up is SSIN. SSIN has been on YouTube for a hot minute, and her lasting power can directly be traced to her laugh-out-loud content. This makeup artist is all about giving us smiles while expertly teaching you how to enhance your best features. A perfect combo
Sunny's Channel
If you are a fan of K-beauty, this next influencer should not surprise you. Sunny is based in NYC but often does her tutorials in Korean. However, she often code-switches between English and Korean when showing off her bustling city.
Sunny often posts on YouTube where she debuts celebrity transformations just like some influencers above. Thus, if makeup is your passion, you will not be disappointed. She also has clear guides on achieving your perfect K-makeup face, so be ready and take notes.
Chailee Son
Makeup is not the only thing Korean influencers offer. If by now you are dying for some fashion inspo, try checking out Chailee Son. Son makes a strong case for simplicity with her cool fashion choices. If you want to own her closet, you can purchase her style on herself named fashion company Chailee.
Cora Kim
Summer's coming, and we couldn't be more excited. Due to the seasonal change, you may want to upgrade your closet to reflect the brightness of basking in the sun. So head over to Cora Kim's page for her pastel-colored fits pictured against Los Angeles's coolness for some fashionable inspo.
Sunny Dahye
Dahye Hur, popularly known as Sunny Dahye, is a ray of absolute sunshine. Dahye is passionate about makeup, fashion, and female empowerment. To show how serious she is, Dahye founded House of Hur to do just that. Aside from this, she also posts videos on YouTube about her passions, daily life in Seoul with her boyfriend. Couple goals!
CHERI 챌미
Last but not least, we have Cheri. This famously stylish Korean influencer has a pretty good following over on her YouTube and Instagram page. If you've been crushing on a particular K-pop star's outfit, Cheri might have been the brains behind it. Moreover, if you want to copy some of that Cheri style, check out her brand Styled By Cheri Nana on Instagram.