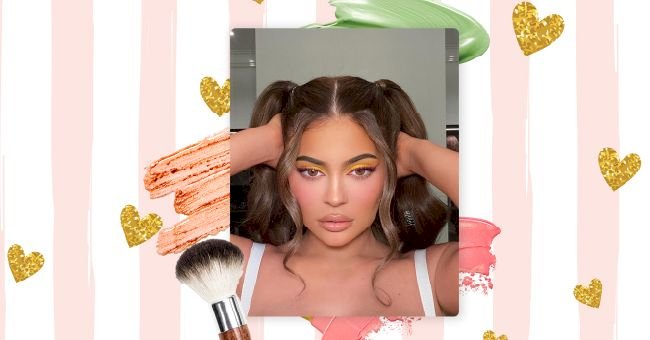 10 Kylie Jenner Makeup Looks That We're Obsessed With
Kylie Jenner has been the queen of cosmetics since she started overlining her lips in the early 2010s. The young billionaire even built a makeup empire from a few liquid lipstick sales.
One cannot call themselves a makeup fan without crediting Kylie Jenner for the popular looks today. Her makeup artists, especially Ariel, created a signature Kylie look that all of the Instagram girls love.
When Kylie is not in her classic full glam, she experiments with new colors, formulas, and textures. As a result, she has several stunning looks, so take a peek through the ten Kylie makeup looks that we love.
Grinch Glam
The Grinch may have stolen Christmas, but Kylie stole our breaths with this green eye look.
Here Kitty Kitty
Those fierce feline eyes are nothing to mess with, and we love that.
Playful Flick
This yellow shadow with pink eyeliner is giving us kiddies play makeup vibes in the best way possible.
All Aboard
We'd love to be on a ship with such a glamorous looking sailor one day.
Basic Baddie
Kylie's signature neutral glam look will forever be a favorite of ours.
Blushing Beauty
Kylie's most important lesson is there's no such thing as too much blush.
Racy Red
This holiday red is so hot that it must've put Kylie on Santa's naughty list for the next few years.
Pretty Purple
Kylie looks runway ready in this Balmain inspired look from her collaboration with the fashion house.
Mermaid Dreams
Mermaids must be envious of the 23-year-old when they see this magical shimmering look.
Classic Glam
Old Hollywood glam gets an update with a hot pink lip that looks perfectly polished.