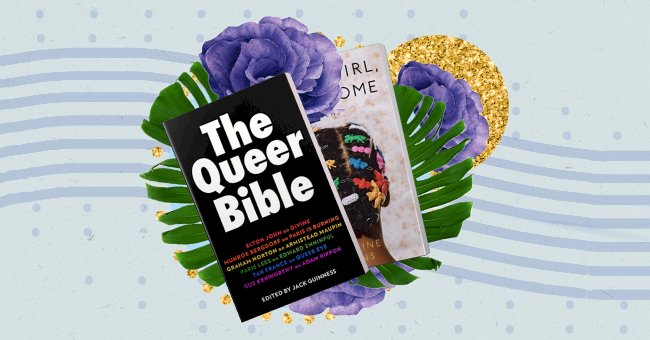 10 LGBTQ+ Books To Read ASAP
The number of books coming out recently may excite bookworms who feel spoilt for choice in a vast selection of genres and categories.
As the years go by, an increasing number of films, series, and art, especially literature, representing queer life and queer stories is being released.
This year, the wide collection of LGBTQ+ books available this year a diverse dive into queer stories and critical analyses about being queer today. Here are ten LGBTQ+ books coming out this year that you'll want to read:
'The Queer Bible' by Jack Guinness
This is a collection of essays that seeks to celebrate the history and culture of the LGBTQ+ community. The book includes contributions from modern-day queer heroes, including Elton John, Gus Kenworthy, and Paris Lees.
'Black Girl, Call Home' by Jasmine Mans
This is the second collection by poet Jasmine Mans and is one of the most anticipated books of 2021. The poems deal with various topics, including the relationship of a daughter with a complicated mother.
'Love Is an Ex-Country' by Randa Jarrar
The writer of this book, Randa Jarrar, was partially raised in Egypt. From her perspective as Randa, a queer Arab American person, she writes a critical and funny memoir detailing her reclamation of autonomy and some of her life's trials.
'Milk Fed' by Melissa Broder
This is another book that's been deemed highly anticipated for this year. The book is funny and erotic, following the life of Rachel, who is raised by a vigilant Jewish mother but is eventually able to let loose.
'She's Too Pretty' to Burn by Wendy Heard
To be released at the end of March, "She's Too Pretty to Burn" is a psychological thriller about two girls whose lives collide through love and danger.
'Cool for the Summer' by Dahlia Adler
To be available at the beginning of May but available for pre-order, this book is inventively funny. It's about the new love in the perfect summer.
'Stone Fruit' by Lee Lai
A beautiful black and white graphic novel that tells the intimate story of a couple, Bron and Ray, and a child they care for.
'One Last Stop' by Casey McQuiston
The "New York Time's" bestselling author Casey McQuiston gives a dreamy romantic comedy about cynical twenty-three-year-old, August, who gets proven wrong about the magic one can find in New York City.
'Everybody (Else) Is Perfect: How I Survived Hypocrisy, Beauty, Clicks, and Likes' by Gabrielle Korn
Prepare for thoughts to be provoked. Gabrielle Korn delivers a collection of personal and cultural essays on topical issues like internet feminism and ideas of sexuality.
'Honey Girl' by Morgan Rogers
This is an emotional debut from author Morgan Rogers. The story is about learning to love yourself before all else as the character tries to evade her problems. It all catches up with her eventually.