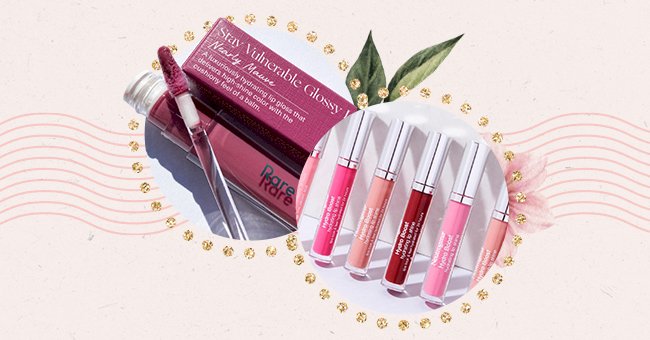 10 Lipstick Colors You Need This Summer
Summer means many things to many people; however, the change in season brings out the best colors. And where else can you express the joy of the sun than through the color on your lip? However, with masks still occupying a place in our routines, do lipsticks still work?
The long and short of it is yes. It all comes down to the formula. Loads of cosmetic brands are going for long-wearing consistencies that boast a staying and hydrating power strong enough to take you through the day, even if you are sweating through commutes. So it's strong enough for a mask.
Summer this year is all about bright shades. We miss our makeup, so it no surprise that many are looking to flaunt bright pinks and fiery reds. However, nude seems to be a mainstay, and that's alright because it goes with everything. Ready your wallet and check out these ten lipstick colors you need this summer.
Nude, Neutrogena Hydro Boost Hydrating Lip Shine
Ring in summer with a high shine gloss. This glossy offering in Almond Nude, thanks to Neutrogena, is a perfect color for all your 4th of July shenanigans. A bonus: it boasts a hydrating formula bound to leave your pout soft all day.
Fuchsia, L'Oreal Paris Infallible Le Rouge Lipstick

What's a summer without a bit of fuchsia? If the pigment is suitable, you can show off your party mood and stand out from a crowd. Forever Fuchsia from L'Oreal Paris does this precisely. It glides like a dream and is the perfect pop of color for the hazy summer days.
Pink-lavender, Rare Beauty by Selena Gomez Lip Souffle Matte Cream Lipstick
Millennial pink isn't going anywhere anytime soon, so how about you rock it on your lips. Rare Beauty from the mind of Selena Gomez offers this timely millennial pink shade in pink lavender with a too-die-for formula. It dries matte finish, so yay, for the heat of summer, and the inclusion of Vitamin E will keep your lips from drying out.
Nude Pink, Charlotte Tillbury Hyaluronic Happikiss Lipstick Balm
With a name like Pillowtalk, Charlotte Tilbury is here to present a sexy nude for the summer. However, the brand takes it further with the inclusion of the uber hydrating potency of hyaluronic acid. Thus the lipstick applies like a hydrating balm but with some serious pigment.
Mauve, Jason Wu Beauty Hot Fluff Lipstick
Wear a creamy mauve in the shade Jelly Roll from Jason Wu. This lipstick has a matte finish that is weightless and easily blendable. Moreover, we love a multi-purpose product, so if you would like to take this same color to your cheeks and eyes, go right ahead.
Vivid Pink, Stunna Lip Paint Longwear Fluid Lip Color in Unlocked
It's all about the cheeriness of pink this summer. Unlocked is striking pink suitable for all skin tones, so do not be afraid to match with all your friends during a night out. Aside from the shade, this liquid lipstick is long-wearing and comfortable, meaning it can take you from day to night without as much as a crack.
Candy Pink, Iris and Romeo Power Peptide Lip Balm in Fuchsia
This candy pink color comes in a balm formulation. Do not be fooled. The color on this little pot of magic is out of this world. However, you can control the color as it is buildable. Also, it may help to know that it comes with collagen-boosting peptides to increase volume and give firmness to your pout.
Electric Red, Badass Icon Matte Lipstick in Tina
Turn up the heat with this fiery red lipstick from Uoma Beauty. It gives excellent color payoff and is lightweight with a like-silk feel and a matte finish. Moreover, it is formulated with mango butter to provide significant moisture to your lips.
Bubble Pink, Yves Saint Laurent Rouge Pur Couture Satin Lipstick Collection in Rose Celebration
Not only does this satin lipstick give six hours of fun, pink color in one stroke, but it is also super hydrating. Therefore, expect none of that annoying dry feeling, for it is breathable, and your lips will be soft for hours.
Honey Nudes, KKW Beauty Honey Matte Lipstick
Like the color of honey, KKW Beauty offers nude matte lipsticks suitable for the season in the sun. The formula is rich and feels incredibly luxe and creamy. Therefore, expect super moisturized lips to take you through the heat of summer with just one swipe.