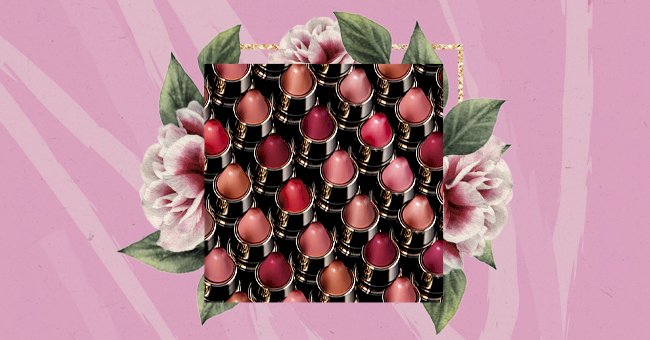 10 Lipstick Shades Dark Skin Girls Should Have In Their Collection
While makeup brands are getting more inclusive by the day, finding the perfect lipstick shade, especially if you are a brown girl department, is somewhat tricky. Moreover, there are so many myths surrounding dark skin and lipstick, which might stop you from adding a gorgeous shade to your cart.
Hands up if you hesitate to add a fun lipstick color you thought was too bright or not suited to you? Listen up. It's false. You can and should add any lipstick color you want. However, we are not here for shades that make you look like an extra on "Rocky Horror."
We want your melanin to pop and your confidence to soar. Furthermore, we want your lipstick to last the whole day too. Therefore, here are ten lipstick shades dark skin girls should add to their collections right now without further ado.
Fenty Beauty Stunna Lip Paint in Unveil
Price: $25
Fenty showed the world how it's done in terms of diversity in cosmetics. So it's not a stretch to see them included in this list. The line itself has such excellent color. However, Unveil is a favorite. It is a warm, mocha shade perfect for darker skin tones. Moreover, it will last you the entire day and comes with an applicator designed with ease of use in mind.
MAC Retro Matte Liquid Lip in Young Attitude
Price: $22
Make a statement with this greenish-blue lipstick from MAC. The retro matte shade is long, lasting, and lightweight. Therefore, you can ensure zero cracks from this liquid lipstick formula—the result: a bold look that may become your go-to.
Pat McGrath Labs MatteTrance Lipstick in Full Panic
Price: $38
This matte pink gloss from Pat McGrath is a must-have for dark skin girls. It boasts a buildable formula that is also lightweight. This means you have more control over how you want the product to show up, i.e., from stain to full coverage.
Maybelline Color Sensational The Buffs Lip Color in Untainted Spice
Price: $8
Nudes in the beauty industry once meant a limiting range of choices for those with darker skin tones. However, Maybelline has a line of nudes that are black girls and brown girl friendly. Look no further than the shade Untainted Spice to get you started.
Flesh Proud Flesh Matte Liquid Lipcolor in Bruise
Price: $20
If you are looking for a lipstick that will last you all day and features a lightweight formula, look no further than the deep berry shade or Bruise from Flesh. This a liquid lipstick that you might forget about once it's on.
Rituel de Fille Forbidden Lipstick in Ravenous
Price: $24
Rituel de Fille is a Los Angeles-based beauty brand doing an incredible job of creating beautiful cosmetics. Aside from their clean identity, the brand offers this beautiful reddish mahogany color in the shade Ravenous that is perfect for black and brown girls.
Mented Semi-Matte Lipsticks in Foxy Brown
Price: $16.50
Mented is here to make Foxy Brown your new go-to shade. Think of this lipstick as an upgrade to a standard nude shade. It's a smooth deep copper tone that you can swipe onto your lips without blending it in.
Hourglass Girl Lip Stylo in Inventor
Price: $34
Hands up if you hesitate to buy pink lipstick as a dark skin girl. Pink is a beautiful shade. However, the idea is not illogical. A lot of the time, pink lipstick for girls with dark skin falls is chalky or too bright. However, this shade Inventor from Hourglass is soft and deep. Moreover, the inclusion of Shea Butter makes this lipstick super nourishing.
Makeup Forever Rouge in Rockin' Rust #414
Price: $23
You can never go wrong with red. On that note, there is no reason black and brown girls should be left behind. In comes this stunning deep red shade in Rouge in Rockin' from Makeup Forever. Paired with your beautiful skin, this Makeup Forever shade will have a super elegant finish.
Flesh Fleshy Lips Lipstick in Slick
Price: $18
Last but not least is another lipstick from Flesh Beauty. This sheer lipstick is gorgeous mahogany nude for darker skin tones. It gives off a warm reddish tint that complements your deep melanin.