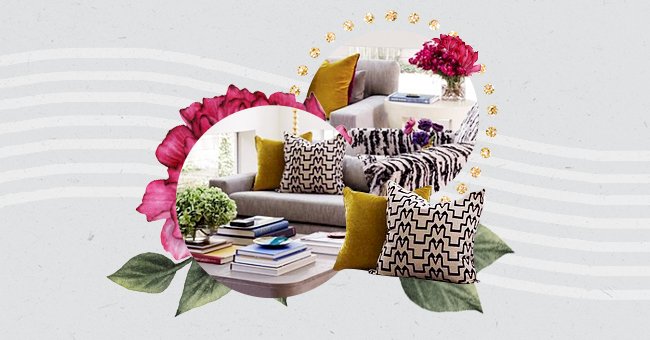 10 Living Room Trends Of 2021 According To Interior Designers
Our living habits have changed a lot, and the consequences will also be felt in the months to come. What will be the trends in furniture and design that will accompany us this year?
The watchwords will be escapism, relaxation, intimacy, and comfort, which we will achieve thanks to colors, the choice of style, and the accessories we will surround ourselves with.
A clean and tidy environment based on different priorities creates less stress and lifts the mood. Especially in small spaces, the combination styles with soft colors give a pleasant and peaceful aspect to the whole environment. True luxury today is not quantity but quality in the simplification of spaces.
1. Pantone Colors Of The Year
Pantone colors for the year give a totally chic and ultra-modern vibe to any living space. Grey makes the perfect contemporary neutral. Versatile grey has many shades to redefine space, and paired with yellow makes it the ultimate mood booster.
The mellow undertone of yellow is cheerful without being too in-your-face or in its boldest form will give rooms confidence and freshness. When teamed together, yellow and grey are a match made in heaven as the pair work in harmony.
2. Minimalist Vibes
There's a reason why minimalism is having such a major moment in the design world, and when done right, it results in a clean, calming space without being boring.
Minimalism calls for thoughtful curation and clutter-free spaces, both of which extend beyond the visual and actually result in more calming, livable, and nurturing environments. This is particularly appealing for a living room since it's where you, you know, live.
3. Color Burst
Color blocking doesn't just belong in the fashion world. In fact, it's one of the most stunning ways you can really make a statement in any room without having to hang wall art or find tall furniture pieces to make a bland wall look less bland.
It usually involves pairing contrasting colors, or colors you wouldn't normally put together, to create bold focal points. If you're a fan of bright colors and geometric effects, then this trend is definitely up your alley!
4. All About The Prints
Adding prints to your living room gives it life and personality. When it comes to making a statement in the living room, wallpaper is your best friend. Nothing sets the scene quite like a bold and graphic or colorful and pattern-packed backdrop.
If you want to go the extra mile, add printed rugs and furniture. Play with colors and match the pieces so that your living space does not look too rowdy.
5. Works Of Art
Nobody wants to stare at a blank wall all day long, which is why wall art is such a crucial step in the decorating process. And once you start brainstorming, the rest is easy.
From gallery walls to DIY pieces like framing your accessories, wooden art pieces, and large-scale photography, spark up your creativity.
6. Artistic Vibes
Balance out equal measures and tone. Each color is a soft, muted shade, with neither one overpowering the other. Another good way of giving more life to your walls is using wooden panels.
The living room looked so neat with the wooden panels that cover one side of the wall. It adds a warm touch to the room, along with the modern fireplace.
7. Classic And Clean
If decorating isn't your thing, but you want to incorporate white shades into your living room scheme, then investing in a cream-colored sofa is a great solution. As a color, the cream is not going anywhere soon, so it will be an investment that pays off.
Here, the sofa is the focal point of the whole look, and it works really well. Wooden furniture adds warmth to the monochromatic style. Pop some plants around, too – not only do they keep your air clean, but they also add texture.
8. Washed Out
Grey is a timeless color that enhances the room and brings in more light when infused into a living room. A two-tone palette of grey and chalky white creates a neutral living room scheme. However, be sure not to let one dominate the other.
The paler the shade, the more it makes the room feel more spacious. The bouquet of pink roses adds a personal touch to the living room.
9. Royally Classic
If one color makes an immediate and undeniable impact in any interior that it adorns, then it is the indomitable red! Fiery, passionate, and the universal color of love, red has often been relegated to the bedroom.
While some modern homeowners love to infuse their kitchen with a splash of this brilliant hue, red living rooms are indeed a rarity. Yet, no matter what theme you have going in your living space, red can fit into it effortlessly. Impactful, elegant, and visually powerful, red can give your living room a touch of exclusivity.
10. Insta-Worthy
Who doesn't want their living room to look fabulous? Social media age continues to significantly shape our standards, among them, being how your living spaces look and feels.
Looking good is no longer a measure of your new couch or a color scheme but how photogenic your space looks. When you snap a photo during a game night, you want a look that stands out as much as every smile in the room.