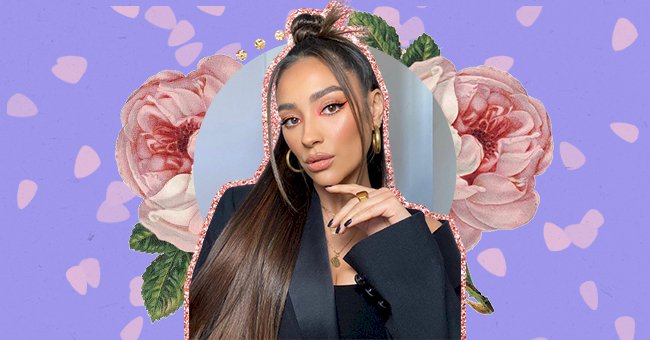 10 Major Hair Trends Of 2021
These curated lists always go around every year, but, as you can imagine, last year was a major dumpster fire. Out went the hair trends and in came in less time outside, extended periods without salon visits, so on and so forth.
Therefore, in came the 'trend' of the self-styler. At some point, we were our own colorists. We cut our bangs and grew our out hair in scraggly ends (something we would rather forget). However, like most things, we have evolved.
As a result of our lackluster year in hair, we had a lot of natural hair acceptance. Routines got loads more low maintenance. However, as the year persists, more looks bound to suit 2021 sensibilities and dominate the year. Let's explore them below.
The 90s Are Back
A good share of trends making their mark in 2021 is are forms of 90s revival. According to hairstylists, the trend features effortless styling, which could signify a longing for simpler times. So expect looks with an ode to styles worn by 90s Gwyneth Paltrow and Brandy. There will be lots of smooth, sleek locks with flipped ends or slicked-back single braids like Sade.
Loose Ends
Another 90s like trend makes its entrance here. Loose ends. Instead of the super spikey ends of the 90s, the ends in this trend fall out but are more relaxed. Achieve the look by twisting small sections of your ponytail and pin them on the base of your head, leaving the ends free. Lastly, set them with a strong, workable spray.
Chunky Highlights
Here is another 90s throwback. Instead of the stark thick streaks that defined the era, the chunky highlights of today's cool girls are face-framing. So if you spent too much time indoors, wouldn't it be great to step out with a bold statement look?
Mullet
From celebrities to TikTok, the mullet is facing a resurgence. However, today's take on the famous 80s style has an upgrade. The mullet in 2021 is less severe and slightly longer. So yours can have soft waves that should frame your face beautifully.
Short, Swoopy Bob
This style is for the brave for very many reasons. For one, bobs require a lot of maintenance, and two, they are pretty short. A favorite cut is letting the bob hit the jaw or mid-neck. However, remember to take into account that the look will vary from texture to texture and density to density. Another way you can wear the style is by making sure there is a heaviness on the perimeter of the cut.
Asymmetrical Bob
Here is another bob to carry through 2021. The asymmetrical bob is experiencing a revival, and it's not hard to see why. It works on all face shape and is a hip, modern interpretation of a classic bob.
'70s Blonde
Now let's move on to color. The 70s blonde, also known as the butter blonde, will be a hit in the summer. The shade features warm golden honey tones that are remarkably easy to keep up because bleached hair features yellowish tones.
The soft, warm honey color best suits the extravagance of the 70s big and bohemian feel. So if you get the color, consider having your tresses cut into heavy seventies fringes and wispy bohemian texture.
Barbie Blonde
The Barbie blonde is another color coming in hot this year. The stark color brings out major attitude in platinum that ventures into the vanilla cream Barbie blonde territory. Also, with this trend, do not be afraid to show off your root regrowth.
Multi-Color and Gradients
Creative coloring is getting more prominent than before. Stay ahead of the style pack by getting creative with the color sectioning. Play around with multi-color and gradients. So as you return to your salons, have your pick amongst rebel streaks, rogue blonde, root clash, and undercover color.
Tousled Texture
Lastly, for those with kinkier hair textures, you want to play around with tousling your tresses. While at home, many people got acquainted with their natural hair patterns. Longer hair styled in a tousle may be the name of the game as people try to grow out their textures.