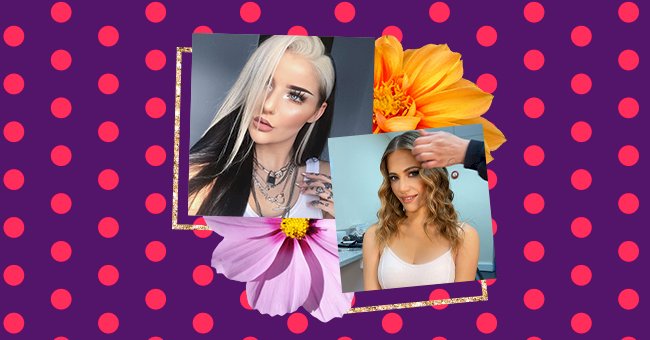 Top 5 Hairstyle Trends That Are Super Popular In 2021
Do you feel like it's hard to keep up with hair trends since the pandemic has started? Because we haven't been going to our fave saloons, we've rounded up the top 5 hairstyles that are popular this year so that you can still keep up with the trends.
Spring has just started and so it has new fresh ways to color and highlight the hair. That said, we've decided to look at the very best mags and female websites and see what will continue to be huge this year.
If you feel like the time to change your hair has finally come — especially after a pandemic winter — scroll down and check the top 5 hairstyle trends in 2021.
The Money Piece
Also called skunk hair, this trend is up for a year now and will continue throughout 2021. Hair experts said they're expecting to see bolder takes with people choosing contrasting colors that go beyond the black and blond combo.
Hairstylists said that the 'Money Piece' is a great way to change your hair color and don't need to bother with constant maintenance.
Shadow Roots
We've done a whole article about shadow roots when we saw our fave platinum blonde Aussie, Margot Robbie, undergoing a hair transformation.
Shadow roots, also called 'root smudge', blends hair color through the roots to lift the hair half a shade lighter, creating a soft and smooth regrowth.
Ash Brown Hair
Ash brown hair is a brunette base with an undertone, usually a deeper finish. This hairstyle is quite subtle, which is perfect if you aren't into the highlighted look.
One step further is the ash brown balayage — a subtle change where the roots are still dark but the lengths have some ashy highlights.
Dimensional Black
When I think about dark, rich, glossy, and shiny black hair color I can't think about someone else rather than Kim and Kendal.
And even if it seems like a simple and single hair color, you can see some dimensions in multiple brunette undertones.
Honey Blonde
Blonde hair has been changing and we are more and more in love with natural types of blonde hair. A blended blonde with highs and lows — called honey blonde.
The honey blonde looks natural, clean and younger. Bleach London's creative director, Alex Brownsell, said that strawberry blonde and golden honey tones will be popular among the honey blondes.