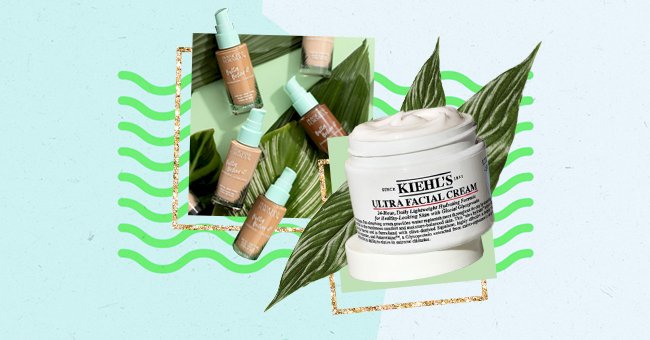 10 Makeup Essentials For Beginners
We live in a great time where fashion and beauty are omnipresent! We are always just one click away from new makeup collections, our Instagram feed is flooded with perfectly realized beauty looks, the blogs offer us 1001 trends to follow, and it's sometimes easy to get lost.
If you are starting to get interested in makeup or if you don't have a lot of time or interest to devote to your beauty routine, but you still want to learn more, there are a few basics to know.
No matter how much you are willing to spend for the perfect makeup bag, if you don't know what products to get, when, and how to use your products, there's no point.
1. Moisturizing Day Cream
It doesn't matter whether you wear makeup or not. It would be best if you never left your home without hydrating your skin. The day cream is the base that will act as a barrier between your skin and the makeup that you will apply afterward. You choose your cream according to your skin type: dry, sensitive, combination, or oily.
2. A Foundation
Choosing the proper foundation for you is an art. Always choose a foundation in the exact tone of your skin tone! Many choose slightly darker foundations than their skin tone because they think that the color makes them look good.
This is wrong! A too dark foundation marks your features and makes an ugly line between the face and the neck. Opt for products that have light to medium coverage. They are easier to apply and offer a natural result without making your face look all caked up!
3. The Concealer
The foundation may be excellent for evening out skin tone, but using only a concealer might be what you need. Concealers correct dark circles and a few minor irregularities locally and might be enough for your daily makeup.
Choose a product with light or medium coverage. Products that are too rich in pigments can fill the eyes and mark fine lines and wrinkles. If you don't have significant imperfections, you can do without foundation. A simple concealer or liquid corrector will do the trick to erase your minor flaws, such as dark circles or small pimples.
4. The Powder
Now that you have applied your cream products, we will come and fix everything. And for that, nothing better than a powder that will seal your makeup.
There is a multitude of powders with different finishes and results. It all depends on what you are looking for and your skin type. A mattifying powder is ideal for oily skin and a finishing powder for normal to dry skin types.
5. Eyebrow Products
We tend to ignore the eyebrows, yet they are the ones that frame and highlight the eyes. Your preference will determine whether you choose a pencil brow kit, gel kit, or a pomade brow kit.
6. The Mascara
The mascara is a safe bet that is simple and effective. Depending on the nature of your eyelashes, you will prefer curling, thickening, lengthening mascara. Choose one that will suit your preferences and has either a silicone brush or a classic bristle brush.
7. Kohl Pencils
If eyeliner seems like a torture product to you, don't worry, there are other alternatives. Especially kohl pencils. Their advantage? They are fat. Therefore, they are straightforward to use.
They can be applied in the mucosa or eyelid flush with the eyelashes to create a smoky liner. These pencils will allow you to emphasize your eyes quickly and without too much effort.
8. Brushes
No one applies makeup without the right set of tools. A makeup sponge is perfect for effortlessly blending foundations, blushes, and concealers. To obtain precise makeup and apply powders, opt for a set of brushes.
The ideal is to have a face powder brush and two or three eye brushes: a flat brush, an angled brush, and a blending brush. For the complexion, you can also use a beauty blender. The latter allows for blending a liquid corrector or a foundation.
9. Lipsticks Or Lipglosses
As with most products, there is a multitude of different textures, formulas, and finishes. For a first lipstick purchase, it is advisable to go for a stick lipstick. This is the best way to get used to this product style in any color of your choice.
If you are getting used to wearing lipstick, go with a sheer finish. Sheer is a product that plays on transparency and shine. It colors the lips without it being too intense.
10. A Compact Mirror
Because when you put on makeup, you have to be conscientious; you take out your compact mirror! A small mirror that you always need and carry for a bit of touch-up during the day. A running mascara, a running lipstick: accidents happen quickly. So we keep our little mirror close at hand.