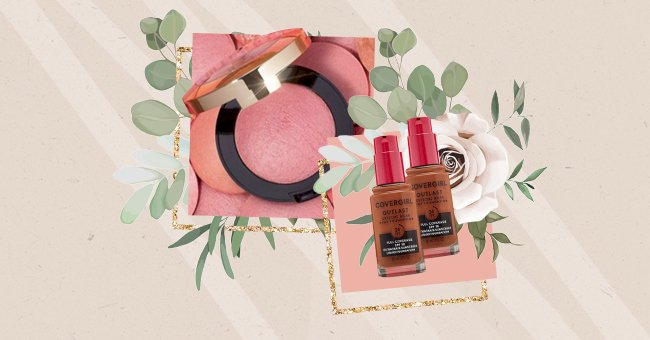 10 Makeup Essentials That Stood The Test Of Time
No matter how old you are or which generation you belong to, some beauty products immediately transport you back in time to a non-specific moment. Some cosmetics go through fashions and trends unscathed.
These are the products that become legendary, classic: a bit like the little black dress in the wardrobe; for them, there will always be space in our cosmetic bags to add them in. Before going to work, when you are late or have a necessary appointment, the art of putting on make-up is essential.
These makeup essentials have transcended time from facial cleansers to having the right concealers and foundations that match your skin tone. They have been there to save us when we needed a quick fix to look good and refreshed.
1. A Good Moisturizer
This is not called a miracle in a tube for no reason! It resurfaces, hydrates, and adds radiance. This is a way to achieve that quick glow your skin desires. It also promises to help slough off dead skin cells, greyness, and tiredness.
All thanks to ingredients such as avocado oil, hyaluronic acid, aloe vera, glycerin, allantoin, glycolic acid, and more, your skin is about to look dewy and plumped up while having a reduced appearance of lines and wrinkles.
2. Foundation
The foundation is the fundamental basis for any make-up: it evens the complexion, makes it radiant, and covers imperfections. It also facilitates the application of other products to ensure a perfect final result.
To choose the most suitable shade, try the product on the inside of the wrist and check the veins' color: it is here that the undertone is evaluated, that is, the dominant color of our skin.
3. Concealer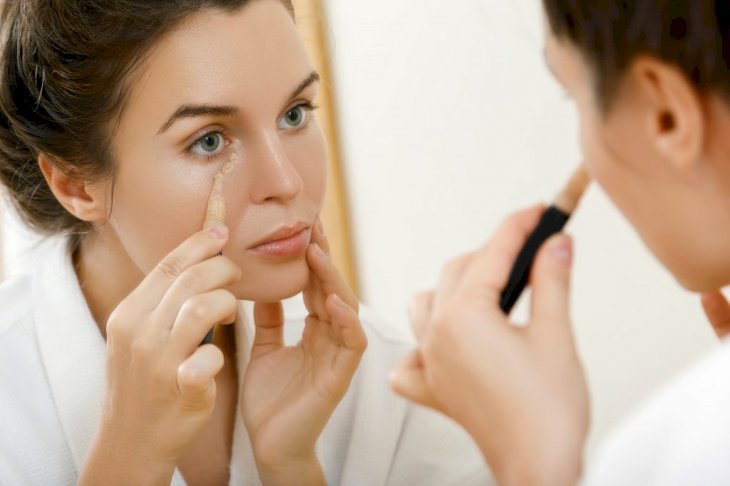 shutterstock
Whether in cream, liquid, or stick, a good concealer immediately gives a healthier appearance to the skin: it corrects dark circles, redness, pimples, and imperfections.
The concealer is a kind of wildcard product, one of the first that you start using when you are still a teenager and a beginner with make-up. Its main strengths are its ease of application and, above all, it is lending itself to different uses.
4. Mascara
Choosing the right mascara for us can be a real challenge. What kind of effect do we want to achieve? Which eye make-up is ideal for this particular occasion? And more importantly, which mascara accentuates our strengths and hides the little flaws instead?
Since its appearance in make-up trends, women have always loved this product. It is essential for any look, and they have sought the perfect combination of the benefits that each promised them. Even those of us who do not like wearing heavy make-up and prefer a more natural look, rely on him for a sober look, but one that shows confidence. Indeed mascara is the most popular product among women as it helps define the face.
5. Sunscreen
Having SPF protection under your makeup is good but having one over your makeup on the go is better. That is the kind of protection this stick with SPF 50+ offers you. It is also free of oxybenzone and octinoxate, as well as being suitable for all skin types.
The HeatForce technology is activated on hot days after the formula has been applied to the skin. In contrast, the WetForce technology is activated on exposure to water or perspiration for thirty minutes.
6. Blush
We have all seen people who wear far too much blush and look a bit like a clown. This often causes many of us to stay away from blushes and not use them for fear of looking like a fool.
When blushes are used correctly, they add a natural glow to the skin and add contours to the face. It is a great tool and should appear in any woman's makeup bag. A little goes a long way in makeup application.
7. Primer
The face primer has become a real must for perfect long-lasting face makeup! Choosing and applying the best face primer for your skin is very important, a sort of ideal base canvas for a work of art make-up.
The face primer is a fundamental cosmetic product that helps maintain make-up longer, even out the skin, hide imperfections, and create a compact base after applying moisturizers.
8. Beauty Blender
A beauty blender is designed for applying foundation and makeup products of suitable consistency. This is a sponge, which has two main tasks: apply makeup; makeup correction.
Using a beauty blender is extremely simple. To do this, you will not have to attend makeup courses. Having bought such a thing, you can safely throw away or remove all brushes. And if you've applied too much blush or shadows, turn the sponge to the clean side and wipe off the excess.
9. Facial Cleanser
Choosing an excellent facial cleanser among the hundreds available on the market is not easy, but the search can be facilitated considering your skin type. In addition to their cleansing properties, facial cleansers are formulated to counteract the skin's dryness or oiliness.
Facial cleansing is an essential step for a complete and accurate beauty routine. However, many women tend to ignore this step, often because they underestimate the benefits. The truth is that effective cleaning and cleansing of the face's skin help obtain better results from the application of various cosmetics and, especially in the case of oily or combination skin, reduces pimples' appearance.
10. Moisturising Lip Gloss
Often underestimated, the importance of protecting the lips is essential to preserve their beauty and health. This is why lip balms and glosses should never be missing in every beauty case,
They are ideal for keeping the lips hydrated and nourished even at the beach. And not only that: given the need to wear a mask, a lip gloss can be the right ally to prevent the humid microclimate created by the mask from drying out the lips, causing cracks and small cuts.