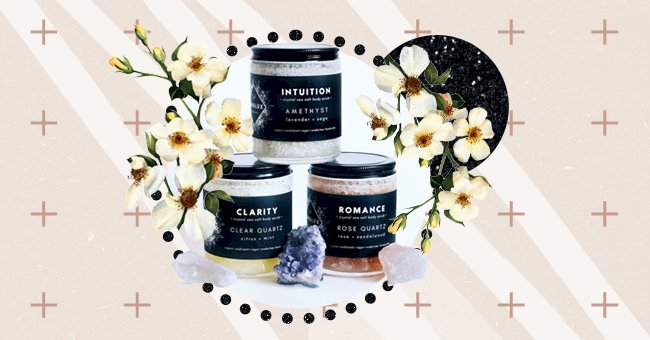 Beauty & Wellness Products To Buy For Spring
The new season comes with a variety of new things to look forward to. This spring we're taking care of ourselves inside and out.
While winter is nice for all the cozying, soup, and warm beverages, we're excited to welcome spring and all the color and vibrancy it will bring.
This time around, it feels apt to kick self-care up a notch with new beauty and wellness products that will help us feel confident and look good. Here are the products to add to your cart to help you gear up for spring.
AmorePacific Moisture Plumping Nectar Cream
Winter coming to an end might give your skin a break from the intense dryness, but that doesn't mean hydration should take a back seat. This moisturizing cream contains bamboo nectar that's naturally rich in amino acids along with green tea seed oil and lotus flower extract.
Hair Balm
Calling all the girls with curls, coils, and waves. This leave-in promises to keep your hair moisturized while defining your hair for a frizz-free look.
Empress Press On Nails by Lejoi
Have you hopped onto the press-on nails bandwagon yet? Spring might be the perfect time to try them out. Get a perfect mani in minutes and from the comfort of your home.
Brûmée Cedarwood + Vanilla Fragrance
Subtle, fresh fragrances are perfected for the springtime. Brûmée looks to create naturally-based fragrances, and this one here can be used on your body and hair for all genders.
64oz Motivation Water Bottle with Straw
Keeping a water bottle with your water handy is an ideal way to motivate you and keep track of your water intake in a day. Get this in one of their eleven colors.
The Handmade Soap Company Lavender, Rosemary, Thyme, and Mint Diffuser
It's no longer enough for a product to just look good. In addition to doing its job, consumers are increasingly demanding products that are also friendly to the environment.
Crystal Body Scrub Collection by Lunalux Botanicals
You've been giving your face asome love and attention but what about the rest of your body? Exfoliate your precious skin with this organic sea salt, and all-natural cold-pressed oils to help bring out your glow.
Fitbit Sense Advanced Smartwatch
Fitbit's new smartwatch helps you track your sleep and steps like the older version. However, they've made some updates to tracking include your body's stress response and prompts mindful meditations. Also track your skin temperature and heart rate.
Makeup Case by LUXBOX
Stay organized this spring and beyond. Not only do these cases look pretty, but they're equipped with a handy LED light-up mirror if you're on the go.
Urbanears Alby True Wireless Earbuds
Having a pair of earbuds comes in hand often. When you need to close the world out, when you're doing chores or during your workouts. They also make a really nice gift for a friend or partner.