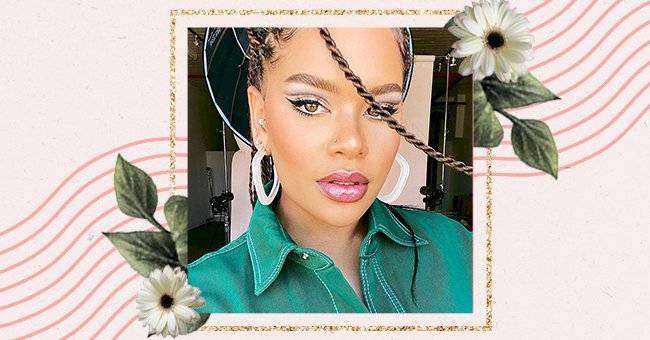 10 Makeup Tips To Make Your Eyes Pop
It's all in the eyes, Chico, and what better way to enhance them than with fantastic makeup tricks. There are several ways to define the eyes with makeup, and we are looking into the best tips out there.
Eye makeup has always been somewhat the star of the show when it comes to beauty, and now it's even more amplified. With masks covering half our faces, we must find the best ways to make our eyes pop.
Makeup does an excellent job at enhancing the beautiful features we already have. If you are interested in giving your eyes a little bit of definition, take a look at some eye makeup tips that'll have you doll-eyed.
Bright Waterline
Applying a light-colored eyeliner on your waterline brightens it and instantly makes your eyes look bigger. You can use a white eyeliner, but a beige eyeliner can be even better, more natural, and achieve the same effect.
Highlight
Highlighting is great for adding a glow to your makeup look, and it can work wonders for the eyes. Apply some highlighter on the inner corner of your eyes, at the center of your lid and brow bone to make them pop.
Lash Lift
We've all seen the miracles that mascara can pull off, and the same goes for extensions and lash lift treatments. If you go the extensions route, you should research which falsies suit your eye shape best.
Strategic Concealing
When the inner and outer corners of your eyes are dark, they can make your eyes appear smaller. Brightening these spots with concealer can help make your eyes appear bigger since they have more light emphasis on them.
Remember The Lower Lash Line
When we apply eye makeup, we tend to focus on the lid, but it's essential to remember the lower lash line. Softly add eyeliner on the outer third of your lower lash line, smoke out some eyeshadow, and add mascara too.
Disconnect Lines
Most people apply eyeliner as a shape that connects at the upper and lower lash line. A trick to make eyes look more awake is to disconnect the lines by leaving a gap between the top and lower lash eyeliner.
Complimenting Colors
Black eyeliner is a go-to for many makeup looks, but it may be worth venturing into more colors. Picking a color that compliments your eye color can really add a wonderful widening effect to the eyes.
Brush Up The Brows
Your eyebrows can change your face's entire appearance, including your eyes. Keeping your eyebrows well-groomed and brushing your brows upwards will give you an instant facelift and eye rejuvenation.
Vertical Mascara
Holding your mascara brush vertically can help elongate the tiniest lashes on your eyes. Try to apply your mascara while holding your brush vertically on your bottom lash line and the inner and outer corners of your lashes.
Smudge Free
It is fairly easy to make mistakes on your eye makeup application, and that can affect how your eyes look. Avoid having to deal with a messy makeup result by keeping micellar water handy to wipe away mistakes.