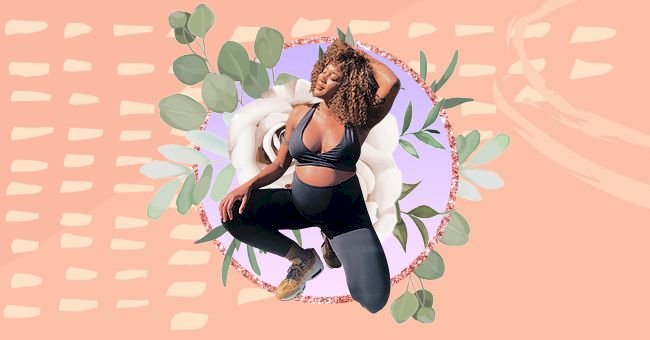 10 Maternity Leggings That Work For Every Trimester
With a belly that expands day by day during pregnancy, comfort is the main priority during maternity. Providing the needed support without being too tight, maternity leggings are easily the main staple in expectant women's wardrobes.
Different options in the market, such as over bump leggings that cover the entire belly, are best for the third trimester, under the bump leggings, perfect for the expanding belly. Lastly, non-maternity leggings can still be worn while expecting.
From bold prints to solid colors, the leggings will leave you spoilt for choice, looking stylish while achieving comfort at the same time. Here are the best ten maternity leggings that will support your baby bump during pregnancy.
Girlfriend Collective Maternity Legging
Girlfriend maternity line is created from eco-friendly material, which is available in different sizes and colors. Made from moisture-wicking fabric, the leggings are perfect to work out with while providing the comfort you need.
ASOS Design Maternity Leggings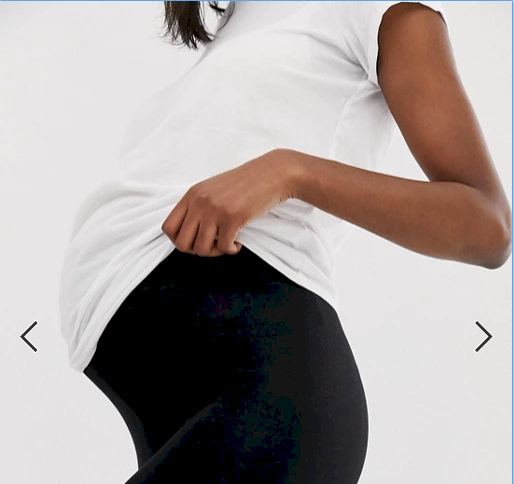 asos.com
Not afraid to make a statement? These leggings are perfect for you. Printed in monochromatic colors, the leggings are comfortable to pull off in an office setting or a sweet date night. Pair with black shoes and a coat to balance out the design.
Seraphine Faux Leather Panel Maternity Leggings
Made from viscose and stretchy faux leather, these stylish leggings are easy to wear on any occasion. Designed to sit under the bump, the waistband provides perfect comfort and is not tight. Pair with a loose shirt for an easy day to night transition.
Belly Bandit Mother Tucker Capri Leggings
These leggings are worn during postpartum only as they provide support by gently compressing the belly after childbirth. Cropped at the legs, the Capri-style leggings have a good belly band and reduce leg fatigue.
Splendid Secret Fit Belly French Terry Maternity Leggings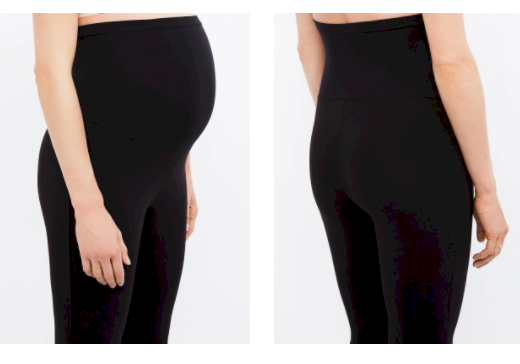 apeainthepod.com
Made from thick material, these black leggings will leave you looking and feeling luxurious. Known for their soft clothing, the tights are no exception as they have rave reviews. Don't be afraid to splurge on these soft leggings as a gift to yourself.
SPANX Mama Ankle Jean-ish Seamless Maternity Leggings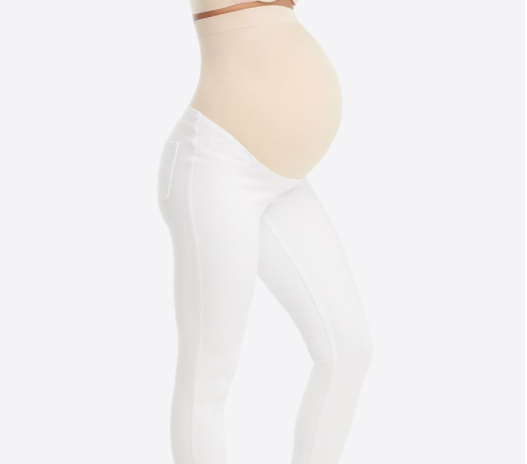 spanx.com
These jeggings will spice up your wardrobe, giving you the look of wearing jeans, but more comfortable. The leggings have a great stretch fabric that will cover the entire belly while giving you the right amount of comfort and making you feel supported.
Leading Lady Women's Cotton Maternity Support Leggings
Budget-friendly, these tight's provide the right comfort while covering the entire bump. Offering the right amount of support, the stretchy fabric will ensure the Leading lady tight's will not bunch by the legs. Also, these tights can be worn after giving birth.
Beyond Yoga Love the Bump Maternity Capri Leggings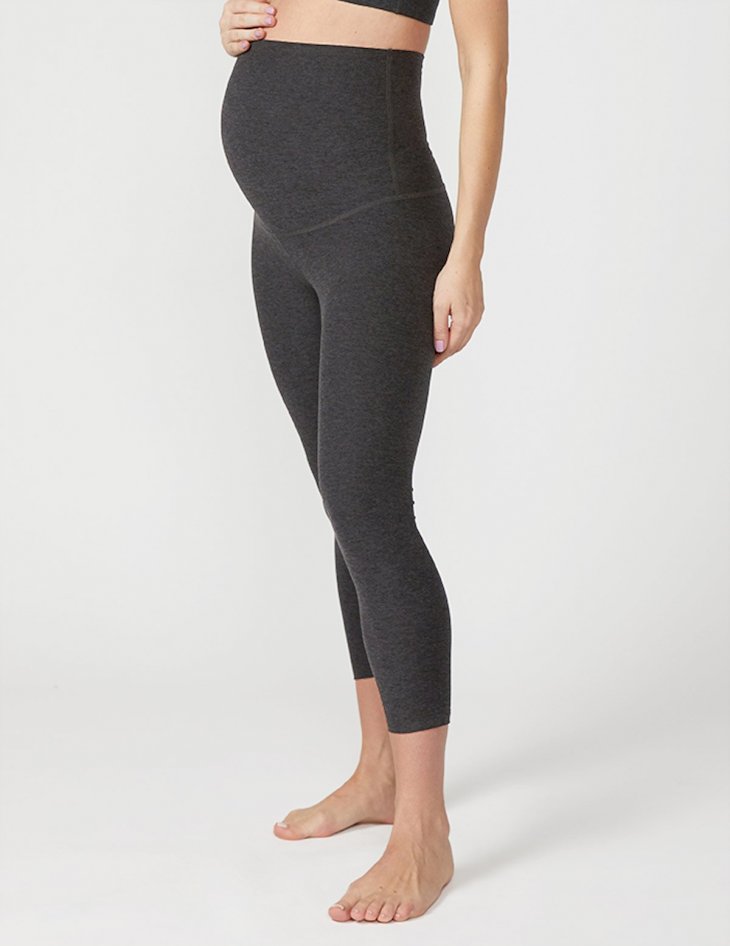 Offered in four-way stretch material and adjustable panel, the tights are perfect for yoga and meditation. Perfect for holding yoga poses, the fabric is moisture-wicking and also offered in four different colors, leaving you spoilt for choice.
Storq Maternity Leggings
For petite women, Storq provides the perfect leggings that are not too long. Made from soft fabric, the leggings give you the option to wear either under or over the belly. A bonus of the leggings is that its made with few exposed seams reducing itchiness.
Lululemon Align Pant 28"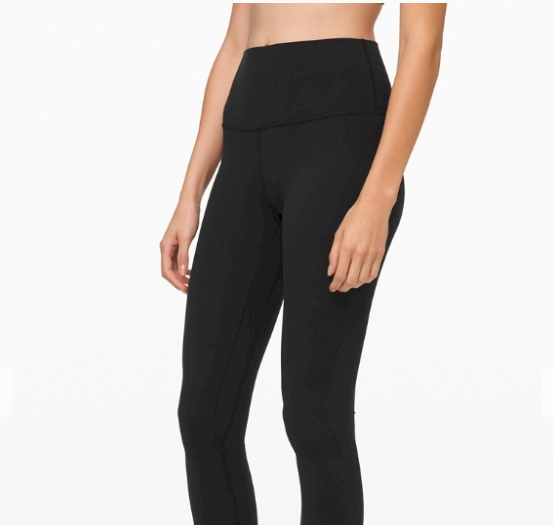 lululemon.co.uk
These leggings will leave you spoilt for choice as they are available in several different colors. The Lululemon non-maternity leggings are made from soft material and have the right amount of appropriate stretch for pregnancy. Just remember to buy two sizes up.