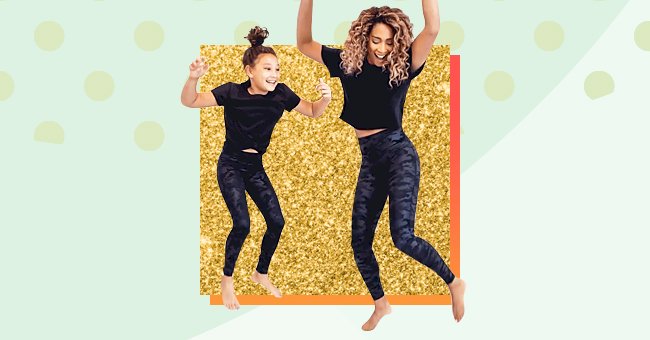 The 10 Best Leggings On The Market According To Fashion Lovers & Editors
If there's anything we've learned from the quarantine season, it's to get comfortable with feeling comfortable. And knowing how to choose the right legging is a big part of it.
Our routines took a drastic turn when the pandemic hit our lives. It didn't just affect our professional and social lives, but also our workout schedules, making us resort to home-based alternatives.
The gyms and fitness centers had to shut down, and that lay the responsibility of keeping ourselves fit upon us. If you've been searching for the perfect leggings for your home workouts or only as comfort wear, we've rounded up the best ten leggings on the market for you.
1. Spanx Look At Me Now High-Waist Leggings
Spanx Look At Me Now High-Waist Leggings are flattering and comfortable. They come with a seamless design and soft yarn to keep you going all day long. The classic black faux leather gives you a style statement.
2. Beyond Yoga Midi High-Waisted Leggings
Beyond Yoga Midi, High-Waisted Leggings are incredibly soft and tender to touch. They are sleek and workout-ready knitwear that settles in perfectly with your figure, giving you a comfy feeling.
3. Girlfriend Collective High-Waist Full-Length Leggings
Girlfriend Collective has the perfect leggings that are soft, high-waist, and have excellent elasticity. They are made from recycled polyester and are safe to wear for your exercise or otherwise.
4. Outdoor Voices TechSweat Zoom Leggings
Outdoor Voices TechSweat Zoom Leggings are an excellent pick for your quarantine workout and jogging. They fit right with your figure and give you a comfortable feeling to light up your mood and day.
5. Oyun Studio Ribbed Leggings
Oyun Studio Ribbed Leggings are soft and cozy and ideal for staying indoors or nailing your fitness goals. They can match perfectly with anything in your closet and give you the sleek and stylish look you desire.
6. Leset Rio Stretch-Ponte Stirrup Leggings
Leset Rio Stirrup Leggings are made from soft ponte and come with lots of elasticity to compliment your figure. They also have stirrup cuffs that wrap securely around your feet and give you a comfortable feeling. You can match them with your favorite sweater and sneakers.
7. Alala Captain Crop Tights
Alala Captain Crop Tights are the perfect running leggings that will fit you like they are a part of your skin. They don't loosen up and come with excellent elasticity that makes them easy to wear around throughout the day.
8. Commando Perfect Control Patent Leggings
Commando Control Patent Leggings are the change you need from your usual workout and lounge-wear leggings. They bring out the best in your attire because of their glossy faux patent leather. You can pair them up with your favorite stiletto heels and a long coat.
9. Adidas 3-Stripes Logo Leggings
Adidas is a brand we love and trust. The Adidas 3-Stripes Logo Leggings are stretchable and comfortable enough for your jogging, workout, and lounging routines. The signature stripes get your fitness running wild, and you are ready to ace everything.
10. Outdoor Voices 7/8 Flex Leggings
We end our list by including the Outdoor Voice 7/8 Flex Leggings. They are light-weight, sleek, and just what you need to get started with some sweating and breathing. You can pair these leggings with a sweatshirt or hoodie to up your fitness and fashion game side by side.