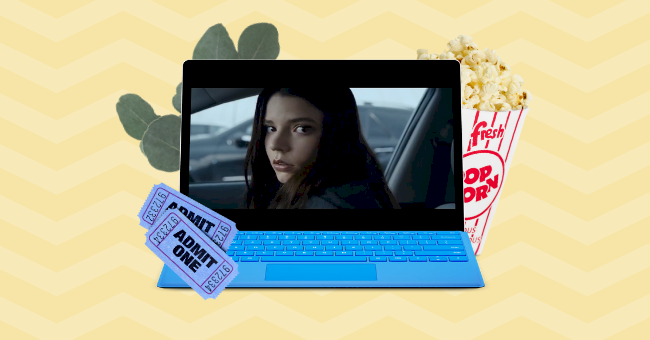 10 Movie Plot Twists Fans Hate
Have you ever watched a perfect movie, and then the ending messes up the entire vibe? Professional film critic or not, most of us have experienced this and have some opinions about it.
Watching a movie can be one of the best moments of your day, especially if it is an excellent one. A great storyline, good actors, a talented crew, and a satisfactory ending or plot twist make a praise-worthy film.
Unfortunately, some films get all of the aspects right but forget about tying it up with the perfect ending. If you have felt this disappointment, scroll down and see whether your least favorite twist made it to our list.
Orphan
In addition to the film's excruciatingly obvious plot points, the twist is unforgivable. The film uncovers the horrific orphan's character as a thirty-year-old woman with hypopituitarism, which is insulting to real sufferers.
X-Men Origins: Wolverine
It's one thing to bring back a character from the dead, but to bring him back as a mutant is something else. Ryan Reynolds did not deserve that unflattering look at all, and it purely wasn't necessary.
Lucy
We get the appeal of an abstract and elusive ending, but we're unsure if it worked out for this movie. The screenwriters turn Scarlett Johanson into a USB at the end of the film, which is pretty lackluster, to say the least.
Glass
Action star Bruce Willis is cast as a superhuman in this psychological thriller, but his death was uneventful. We don't think anyone can get over David Dunn dying in an actual puddle...like from the rain.
Frozen
In this episode of too predictable plot twists, we see Hans turn into the supervillain in Frozen. We could all see that Hans' character would turn on Anna somehow, but it didn't have to be so obvious.
Frozen 2
We have many questions for this one, like why hasn't Elsa learned anything from the first movie? All she does is push Elsa away all over again, and that fifth spirit revelation could've been for someone else.
The Notebook
We shouldn't expect thought-provoking narratives from a rom-com, but why did this have to be so typical? The tear-jerking film's happy ending with the old couple who dies together is not what we expected at all.
Toy Story 4
The Toy Story franchise explores numerous critical themes about friendship suitable for children. Unfortunately, the fourth film lost that plot when Woody uncharacteristically left his friends to stay with Bo Beep.
Gone Girl
We're not sure why such a perfect psychological thriller had to be ruined by a pregnancy announcement. After such a stellar performance from Rosamund Pike, they had to end it all with that? Not impressive.
Split
We absolutely love the suspenseful build-up in this film, but the last few minutes are relatively obscure. The almost lazy 'beast' character revelation is just not what we expected from such an excellent backstory.