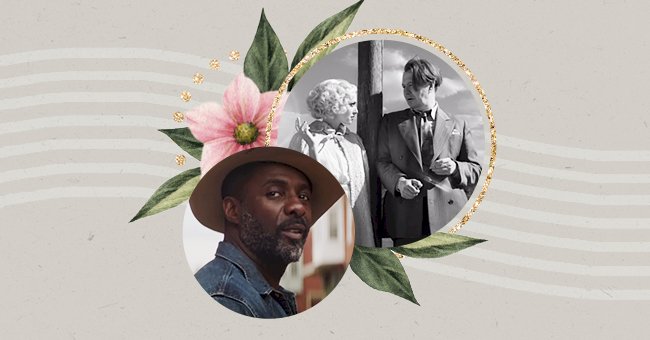 10 Movies To Watch Next Week
After a long work week, you might think that settling in to watch a film or two may help you wind down. Well, hands up if you ever fired up you're preferred streaming service and couldn't decide on anything?
There is no judgment here. The variety itself can be overwhelming, and you might be spoilt for choice - too much choice. Also, sometimes, a TV show may be too much of a commitment. Therefore before your switch to another YouTube video instead, think of watching a film.
So if this week's a bust, how about you add films to next week's playlist. From thrillers to family dramas, horrors to coming of age dramas, here are ten movies you cannot afford to watch next week.
Vanquish
We are all used to Morgan Freeman playing roles that cast him as a sage, wise good guy. Therefore, "Vanquish" may come as a complete surprise as the iconic actor returns to the big screen as a villain.
Morgan Freeman plays a rogue ex-cop now in a wheelchair. His loyal caretaker, played by Ruby Rose, finds herself in a bullet-riddled evening after Freeman blackmails her into collecting five packages. The film goes on demand on April 20, 2021.
Concrete Cowboy
Caleb McLaughlin (Stranger Things) stars alongside powerhouse Idris Elba in a tense family about the Cowboy subculture Fletcher Street Stables. The stables are home to black cowboys whose way of life is under threat from a gentrifying Philadelphia neighborhood.
McLaughlin plays Elba's estranged son, who soon learns of the cowboy's way of life. Watch to see what happens in this tense family drama adapted from the bestselling YA novel "Ghetto Cowboy" by Gregory Neri.
Moffie
Get ready to have your heartstrings pulled. "Moffie" is set in 1981 and follows the story of Nicholas, played by Kai Luke Brummer. He is taking part in compulsory military service as the white South African minority takes on Soviet-backed Angolan forces.
Life in training is hard, especially for a 'moffie,' an Afrikaan's slur for homosexuals. Nicholas struggles with his sexuality, feelings for another in the violent training of his colleagues, injustice against black people, and the suffocating homophobia that gnaws at his soul in this powerful survival story.
Run
"Run" stars the ever incredible Sarah Paulson as the mother of Chloe (Kiera Allen). Chloe was born a premature baby and has had health complications due to this. As a result, Paulson becomes an overprotective mother.
Paulson remains quite guilty for Chloe's health. However, her behavior raises some serious doubts within her daughter. Bite your nails as you watch Chloe try to escape her mother's spine, chilling clinginess.
A Star Is Born
What's life without another tear-jerker. If you hadn't caught this incredible film at the cinema, you must add it to your playlist. Bradley Cooper directs, produces co-writing, and stars in the latest take of "A Star Is Born."
Alongside Cooper is pop megastar Lady Gaga who plays muse and lover to Cooper's fading musician. Gaga's acting chops in the film were credited by an Oscar nomination and an Oscar win for the movie's titular ballad, "Shallow."
Eighth Grade
There is nothing more cringe-inducing than middle school, and "Eighth Grade" is here to take you way back. The film is written by comedian Bo Burnham and follows 13-year-old Kayla (Elsie Fisher) as she tries to hang out with the cool kids. If that sounds painfully familiar, tune in for the most awkward ride of your life.
Mank
What's Hollywood without its icons? Mank is the story of Hollywood screenwriter Herman J. 'Mank' Mankiewicz. Mankiewicz was the genius screenwriter behind the iconic film Citizen Kane. However, he was troubled.
Along for the glamorous ride are Amanda Seyfried, Lily Collins, and Gary Oldman as Mank. Furthermore, the film is set in 1930s Los Angeles and is shot in black and white. Thus, if you are looking for a flick with a heavy coating of old Hollywood glamor, this is the film for you.
We Broke Up
Romance is messy, and "We Broke Up" is here to show you just how messy. The film follows Lori and Doug, who have been going strong for ten years. However, things come to a messy end when Lori has a visceral reaction to Doug's proposal that causes the pair to break up.
However, the two are due to attend Lori's sister's wedding the same day. In the spirit of leaving the limelight to the newlyweds, the two pretend to be a happy couple. Yet things may not go as planned as raw emotions come to the surface and the pair faces flirtatious temptation from other wedding guests.
Pet Sematary
If Stephen King had your attention in his book of the same name, get ready to sink your teeth in this dark adaptation of this horror classic. When a couple moves into a remote New England house surrounded by a mysterious forest, strange occurrences and weird dreams lead to a shocking finale.
Moxie
Finally, "Moxie" is a film you should definitely check out. The film is written and directed by comedy extraordinaire Amy Poehler and follows a teen, Vivian, who is spurred towards activism in her high school.
Vivian stars a feminist fanzine in her school, and through the highs and lows of friendship, romance, and coming of age, she must strive for her voice to be heard. Poehler makes an appearance as Vivian's embarrassing mom. Tune in for laughs and a lot of heart.