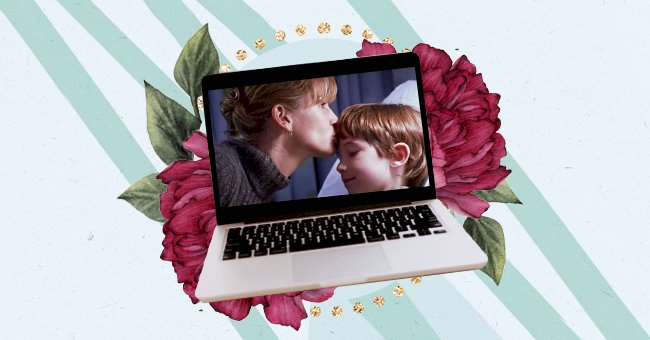 10 Movies To Watch With Your Mum
A mother's love is unconditional, sometimes imperfect, but still unparalleled. It is expected, desired, and sometimes lost. Mother's Day is always worth celebrating. It is not so much for greeting cards as for some reflections that the day brings with it.
To better celebrate this anniversary, sharing it is essential, organizing something that has to do with shared experiences and passions.
If one of these is watching a movie and planning a cozy sofa night based on overalls and junk food, here are suggestions of some films that could be for you.
1. Stepmom
A terminally ill woman has to deal with her ex-husband's new lover, who will soon be their children's stepmother. The divorced children must cope with the fact of their parent's divorce and their father's new lover.
Both women had to learn to live together and do what's best for the kids in the end. However, they started off on terrible notes that put both of them at different ends of the receiving stick.
2. Mamma Mia
Mamma Mia! o Mamma Mia! Here we go again, or the sequel to the first highly acclaimed musical film with Meryl Streep? Both comedies are charming, with characters that are impossible not to get attached to! Maybe you can start with the first and then continue with the sequel if you feel like it.
Donna lives with her daughter Sophie on a small Greek island. Sophie is about to get married, but she would like to meet her father first. Reading a diary of her mom as a young woman, she discovers that three men could potentially be her dad and decides to invite them to the wedding. It goes without saying that this will cause a lot of havoc!
3. Little Women
Another great classic is taken from the book by Louisa May Alcott. Why do we advise you to see it? First of all, because it is a cult and then because Little Women is the film of '49 and the TV series of 2017.
The March sisters are very close, although they are very different from each other. While her father is busy fighting in the civil war, Meg, Jo, Beth, and Amy have to fend for themselves to not weigh too much on mom. Between love, affections, and jealousies, a beautiful family epic is created.
4. The Sound Of Music
Maria is a novice nun who is too lively and full of life. The Mother Superior of the convent decides to send her to be the governess to a former commander of the Imperial Navy, Baron Georg Von Trapp.
The Baron is a widower who raises his seven restless children as if he were still on a ship. The tenacity, vivacity, and voice of the young nun conquer the hearts of the children, the Commander, a proud anti-Nazi, and with them, she flees from Austria to Switzerland to find freedom.
5. Late Night
Late-night TV is notoriously male-dominated, but in this movie, Mindy imagines a world where the King of Late Night is a Queen. In the film, Molly brings her Quality Control experience and suggests new ways to make the show better.
Katherine, the host, gives Molly a hard time before gradually warming up to her. The both of them make a diversified team a new possibility as the movie ends beautifully.
6. A Simple Favor
I need a little favor. This is the simple, common request that the charming Emily makes to her new friend Stephanie before disappearing without a trace. Single mom handyman, vlogger by passion and naive by nature, Stephanie is so entangled by Emily's mystery.
Her concern for Emily's son entangled her, and even by her husband's charm, she begins to investigate herself. She will find a mystery that contains another and so on, up to overturn the roles and labels of each character involved in the story.
7. Pretty Woman
This film is not a romantic comedy; it is "the" romantic comedy par excellence, the one that has made entire generations of girls dream, hoping to see a prince charming who loves them for who they are, beyond all logic and appearance.
A very talented, here very young, Julia Roberts plays the role of a modern Cinderella, perfectly translating into a new key the most beloved fairy tale ever, the one that, underneath, we all hope to experience at least once in our life. After all, who wouldn't want to be Richard Gere's beloved princess?
8. Mother's Day
This romantic dramedy focuses on a group of seemingly unconnected people in Atlanta come to terms with their relationships with their mothers. The movie features the likes of Julia Roberts and Jennifer Aniston spouting unintentionally hilarious dialogue.
This is a movie to watch when you just want to relax and not try to make sense of it as they inelegantly linked many half-baked stories through coincidence and far-fetched plotting.
9. The Parent Trap
Annie and Hallie are twins separated from an early age following the separation of their parents. They then meet by chance at a summer camp and work hard to get their parents to meet again.
Parents Trap is a family-friendly comedy remake made in Disney. Behind the camera is the romance expert, Nancy Meyers, who manages to give birth to a movie (her predecessor is the classic "Cowboy in the Bridal Veil") very, very funny.
10. Bad Moms
Guaranteed laughter, scandalous situations, jokes on the verge of being politically correct: there is this and much more in Bad moms. It is enough to be super hardworking and at the same time protective with your children, tidy around the house, and busy at any time of the day, without ever thinking about themselves.
The film tells the story of three mums who, fed up with abuses and lack of respect towards them both at work and in the family, decide to rebel and change their lives.