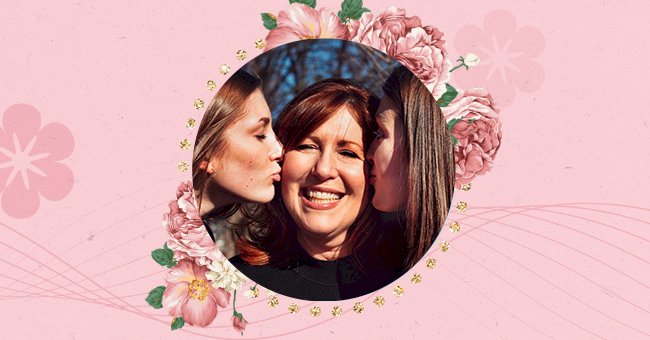 10 Unique Mother's Day Gifts Under $100
Although our mothers gave us life, we often forget to celebrate them and their hard work. This lack of celebration makes mother's day and the gestures you share that much more important.
Your mom is probably the one person who has stuck by you through thick and thin for your entire life. Besides giving you life and unconditional love, mother's also work extremely hard to make sure we're happy.
After all of the sacrifice, and love that moms have afforded us, it's only fair to celebrate them the best way we can. Thankfully, gestures don't always have to be expensive; just take a look at our list of gifts below:
Dieux Forever Eye Mask
Mothers are on the go and on every move from the day their child is born and don't rest regularly. We do not know any mother who wouldn't appreciate these Dieux reusable under-eye masks to brighten their day.
Yield Candle Snuffer
We all know that one mom who has so many little trinkets with various uses in their home. Treat that special lady to this chic candle snuffer so they can sophisticatedly put out their lights after bubble baths.
Kotn Terry Sock
Many people find it lazy to buy socks as a gift, but there is nothing better than comfort when you're a mom. These colorful socks are practical and thoughtful since they are cute, warm, and easy to wear.
Mejuri Pearl Drop Earrings
Being able to spoil your mom with something as precious and delicate as these earrings is a win for both of you. She gets to have a beautiful and luxurious gift she can show off, and you get to beam with pride.
Allbird's Women's Wool Loungers
Again, no mother would turn back a comfortable and practical gift, making these cozy wool shoes a great pick. These wool loungers are breathable, supportive, available in eight colors, and machine washable.
The Bouqs Co. Bouquet
A beautiful bouquet of flowers will always be a special gesture, especially if you can make it personal. Try to find out your mom's favorite flowers and let the florists at The Bouqs know to curate a unique bunch for her.
Bokksu Gift Box
If your mom is a fan of Japanese culture, she will love a Japanese snack gift box from Bokksu. The gift box is also excellent for moms who just like to explore new cultures and try out unique foods.
Slip Pure Silk Sleep Mask
Everybody deserves a good night's sleep, especially when they've probably had many sleepless nights before. This luxurious silk sleep mask will block out any light and feel fantastic on your mother's skin.
Nécessaire Body Lotion
Only a few people in the world would get excited about a luxury body lotion, and they're all mothers. This creamy body lotion by Nécessaire uses nourishing, clean ingredients for the best skin results.
Blue Bottle Coffee Cold Brew Bottle
If your mom loves cold brew, she will love this stylish glass bottle for her icy coffee fix. The slimline bottle will fit seamlessly in your mother's refrigerator, which is a massive plus for those who know full fridge struggles.