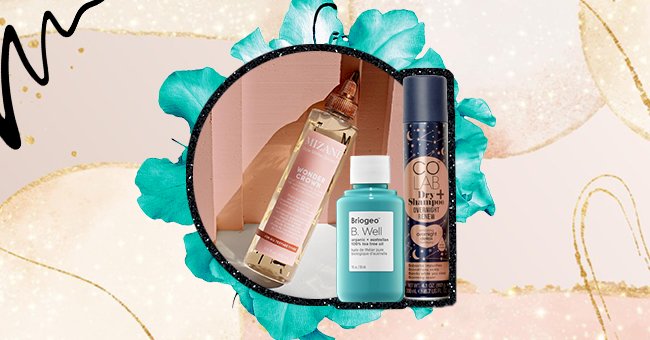 10 New Hair Care Products Launching In 2021
Bid farewell to the chilly winter season and upgrade your hair care counters with the most nourishing shampoos, conditioners, and cleansing products. And if your unruly hair defies your orders, then despair no more with the most natural and soothing treatments for your kinks and curls.
The cold and frosty weather isn't always kind to our hair, with dry and itchy scalp issues bound to resurface. And let's not even talk about rough, tangled hair that makes brushing the most cumbersome task and adds to our never-ending hair woes.
With the onset of March, brand new and exciting hair care products grace the market, and you're guaranteed to find moisturizing, scalp-soothing, and shine-boosting treatments. Explore the ten new hair care products launching this year.
1.Kenra Volumizing Powder
Price: $14.40
Kenra Volumizing Powder volumizes your hair by 3 times and extends your hairstyle's life for 72 hours. It is a one-of-a-kind water encapsulated powder that adds texture and style to your hair-do and leaves no residue behind.
2.Chris Appleton + Color Wow Money Masque
Price: $45
Chris Appleton + Color Wow Money Masque is a deeply moisturizing and strengthening mask that makes your hair healthy and silky smooth. It is rich in Mediterranean-derived marine nutrients that restore hair's elasticity and boost natural moisture content.
3.Mizani Wonder Crown Scalp Foaming Pre-Cleanse
Price: $19.20
This foaming pre-cleanser helps remove product buildup, dirt, and excess oil and balance the scalp to make hair styling smoother. It contains nourishing ingredients like peppermint oil and honey, which soothe and hydrate the scalp and hair follicles.
4.Unite Silky: Smooth Heat Activator
Price: $28
Unite Silky Smooth Heat Activator is a leave-in spray that delivers an energetic heat-activated polymer to seal in moisture and nutrients and keep your hair frizz-free. It also provides UV protection and makes your hair smooth, soft, and shiny.
5.Colab Dry Shampoo + Overnight Renew
Price: $6.38
Colab Overnight Renew is a deeply nourishing hair care formula that renews and refreshes your hair and scalp overnight. It is enriched with eucalyptus and essential oils, which rejuvenate your locks, and pink clay helps detox your hair making it more healthy and bouncy.
6.Davines Heart of Glass Sheer Glaze
Price: $32
Davines Heart of Glass lineup includes nourishing products for blonde hair - a shampoo, conditioner, intense treatment, and sheer glaze. Enriched with hydrating baobab extract and a fortifying botanical shield provides thorough heat-protection to help correct damage.
7.Briogeo B. Well Organic + Australian 100% Tea Tree Oil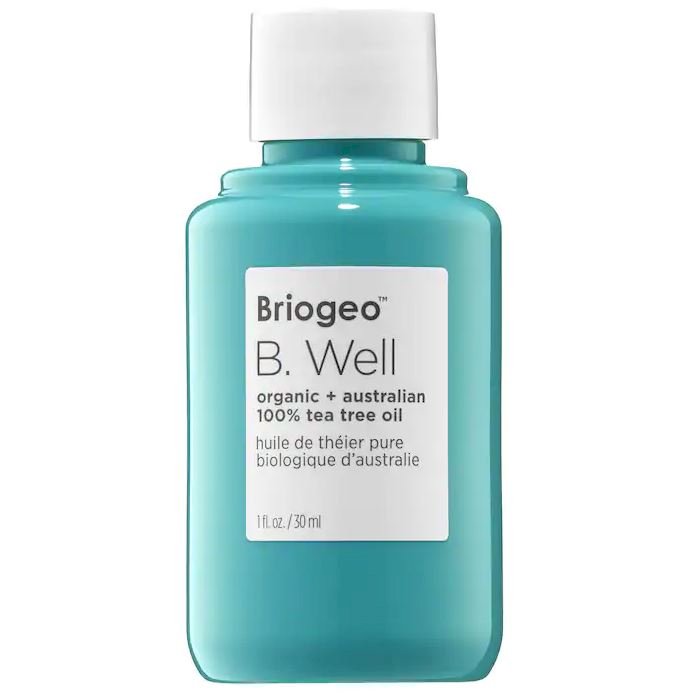 sephora.com
Price: $32
Briogeo B. Well Tea Tree Oil is a pure formula infused with potent antimicrobials to calm the dry and itchy scalp. It contains tea tree oil which soothes dry and flaky skin and combats breakouts to keep the hair healthy and strong.
8.Aussie 3 Minute Miracle Moist Deep Conditioner
Price: $8.33
Aussie 3 minute miracle moist conditioner works its magic on your hair in three minutes and gets you ready to rock your bouncy hair. It is enriched with avocado and Australian jojoba, which provides deep nourishment to the scalp and hair.
9.Carol's Daughter Coco Creme Paraben-free Coil Enhancing Moisture Butter
Price: $9.00
People with naturally curly, kinky, or coily hair look no further than this coil-enhancing moisture buttercream. It helps condition your unruly curls and keeps them hydrated and defined to rock any hairstyle you like.
10.Hair Food Apple Cider Vinegar Hair Rinse
Price: $13
Hair Food Hair Rinse is a gentle cleanser enriched with apple cider vinegar to remove buildup, dirt, and excess oil without stripping away moisture. It is free of parabens and sulfates and helps hydrate and nourish your scalp to restore healthy and frizz-free hair.