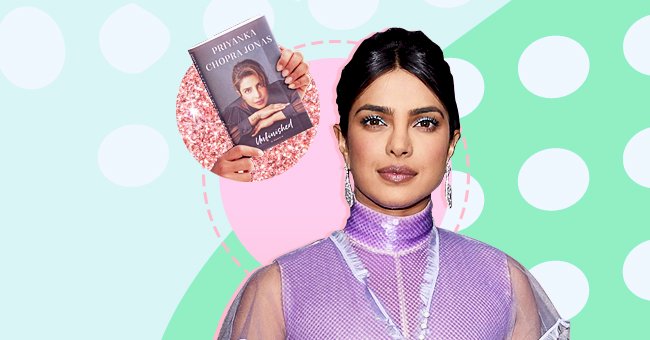 Priyanka Chopra Launches Her Vegan Haircare Brand
Model Priyanka Chopra has long lauded for her voluminous hair, and now she's entering the business with her own new haircare line.
Is anyone doing booked and busy quite like model, actor, TV producer, singer and now the owner of a hair care line, Priyanka "Take No Prisoners" Chopra?
While we wait for her memoir set to be released this month, we can now indulge in her environmentally conscious hair care products from her newest venture, "Anomaly."
Anomaly Haircare
The thirty-eight-year-old Chopra saw a gap and the market and decided to seize the opportunity. Noting that the market for skincare products that are "sustainable, clean, vegan, cruelty-free" was saturated, there seemed to be a lack of similar options in the hair care space; she said, speaking to Elle.
She's also a global UNICEF Goodwill Ambassador, so the topic of sustainability has been an issue she has kept close to her heart and mind.
Anomaly Haircare Products
Keeping with the growing trend in beauty on minimalism, the offering from her range are limited. Anomaly Haircare products include three different types of shampoo and conditioner types, a deep conditioning mask and a dry shampoo. They're also made accessible at a reasonable price.
"[Anomaly] is like six bucks for each product because we spent so little on our packaging. It's all recycled trash, so you can take the bottle and recycle it again. Everyone should have access to great hair, and it shouldn't cost us the earth." Chopra tells Elle.
Sustainability
WWD notes that Anomaly seemingly ticks all the boxes in that it is marketed as gender-neutral, and labeled cruelty-free, and free of harmful chemicals.
The packaging is made from recycled material, sourced from landfills and oceans with the shampoo and conditioner bottles being made out of a hundrer percent recycled contents.
Chopra Jonas' On Beauty
In a conversation she had with WWD, she highlights what beauty has meant to her. She defines it as an "intimate experience." It may have taken her some years to get to her understanding of beauty, but she has developed a self-confidence.
"It shouldn't be how people look at you, it should be about how you look at yourself."

Chopra Jonas says
Availability
Anomaly is currently the range is only available in the US at Target stores.