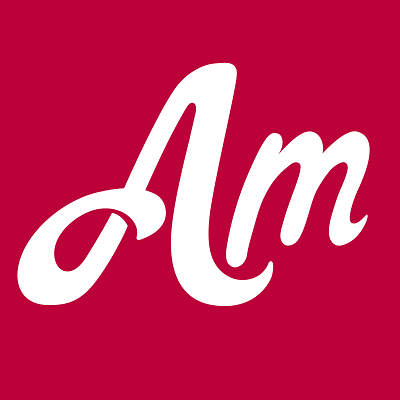 10 Niacinamide Serums For Brighter, Hydrated Skin
Niacinamide is widely praised for its ability to intensely hydrate while also helping to have hyperpigmentation, especially for acne-prone skin types.
Over and over again, niacinamide proves that it's worth every bit of hype it receives from skincare enthusiasts. It's a true multi-tasking powerhouse. Among its impressive list of abilities, it helps normalizes the skin's sebum production to keep pores clear while also helping to fade hyperpigmentation.
Not only that, but this powerful ingredient can also help soothe redness and also protect from free-radical damage while promoting your skin's hydration level. While it's often recommended for oily skin types, it's safe for almost every skin type. Here are some niacinamide spiked skincare products worth incorporating in your skincare regimen.
CosRx BHA Blackhead Power Liquid
This powerful blackhead fighter also helps control sebum production and keep blackheads that may cause scars away. It also helps your skin's moisture lipids to promote hydration.
The Ordinary Niacinamide 10% + Zinc 1%
The Ordinary has been highly praised for its effective products at a reasonable price. With ten percent niacinamide and zinc this product works to manage oil production, and unclog pores while hydrating your skin.
Murad Rapid Age Spot Correcting Serum
This serum contains a combination of niacinamide and another highly touted skincare ingredient, vitamin C. The two powerful ingredients aim to reduce and fade hyperpigmentation and promote a brightened even glow fast.
Paula's Choice Niacinamide 20% Treatment
In addition to tackling dark marks and discoloration, this serum from Paula's Choice also helps to improve the overall appearance of pores and textured skin.
Glossier Super Pure
Niacinamide and zinc are a match made in skincare heaven, especially for people with an oily skin type. This product promotes overall brightness while helping to manage acne.
Neogen H2 Dermadeca Serum Spray
If you're keen to try a serum in spray form, this might be your chance. This complexion brightening serum is formulated with Centella Asiatica and vitamin C to promote radiant skin.
Olay Wrinkle Correction Serum with Vitamin B3+ Collagen Peptides
Olay suggests this product for skin that might just be starting to show fine lines and wrinkles. It combines niacinamide with collagen-boosting peptides, and the result is plumped lines and fading of dark marks over time.
Dr. Dennis Gross Skincare Stress Rescue Super Serum
True to its name, this niacinamide serum is perfect for anyone with inflamed, irritated, or stressed-out skin. In addition to soothing niacinamide, it uses ashwaganda and goji fruit extracts to make skin more resilient and better equipped to protect itself from skin stressors, like pollution, blue light, and debris.
The Inkey List Niacinamide
This mattifying niacinamide serum regulates your skin's sebum production so you never look overly greasy or shiny. And regulated oil can also mean fewer blackheads and breakouts.
Skin Inc. Vitamin B3 Serum
Tackle blemishes, sagging skin, brewing breakouts, and more with this concentrated amount of vitamin B3 (niacinamide), glycerin, and hyaluronic acid, which strengthens the skin's barrier.