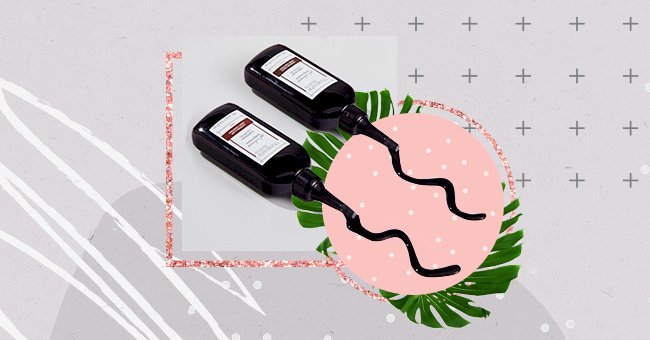 10 Non-Toxic Hair Dyes To Try
It needs to be said. There is no such thing as organic when it comes to hair dyes. Organic beauty implies that a product contains 'natural' ingredients to qualify as organic. However, this does not mean that hair dyes are too toxic to use.
Chemicals are needed to help hair dyes lift, bleach, and do all it is meant to do, which does not make it harmful. Water, too, is a chemical compound. Therefore, do not rely on a marketing gimmick. Moreover, henna itself may include synthetic materials to color your hair.
It is important to note the beauty industry has included toxic chemicals in products. Thus, clean, non-toxic hair dyes in the market are devoid of their worst offenders - ammonia and p-phenylenediamine (PPD). Therefore, scroll below for ten non-toxic hair dyes to try.
Manic Panic Amplified Semi-Permanent Hair Color
Trust a brand like Manic Panic. Manic Panic is a cruelty-free brand that strives for ethical beauty. Moreso, their hair colors are bright and wild. Their Amplified Semi-Permanent Hair Color is free of PPD, parabens, ammonia, resorcinol, and gluten.
Lime Crime Unicorn Hair Dye
Try out Lime Crime's fantasy hair color line Unicorn Hair. The brand has a Leaping Bunny seal of approval which means it is a highly certified cruelty-free product. Furthermore, it is bleach-free and does not contain harsh chemicals.
Madison Reed Radiant Hair Color Kit
This durable hair dye contains hydrating and soothing ingredients like keratin, argan oil, and ginseng root extract. Thus it excludes eight common non-irritant hair dye ingredients, including ammonia, PPD, and parabens.
Revlon Total Color Permanent Hair Color
A hair dye that got a stamp of approval from celebrity hairstylist Chris Appleton, is a product we'd use immediately. This vegan hair dye will give you vibrant, long-lasting hair color without any harmful ingredients.
Schwarzkopf Simply Color Permanent Hair Color
Schwarzkopf's Simply Color Permanent Hair Color is a permanent dye without any toxic additives. Moreover, the product prides itself on being hydrating as it includes argan oil, soy protein, and oat milk.
Klorane Sun Lightening Spray with Chamomile & Honey
This one is for the blondes. The chamomile and honey product is not a hair dye but a hair-lightening ingredient for natural blondes who wish to have their hair lightened naturally. Furthermore, it is paraben, hydrogen peroxide, ammonia, and sulfate-free.
Christophe Robin Temporary Color Gel
Target specific areas with this easy applicator color gel formula. This product contains antioxidant oat flakes and color-preserving flower extracts for a gorgeous finish. It is also vegan, silicone, and phthalates-free.
Herb Speedy Color Cream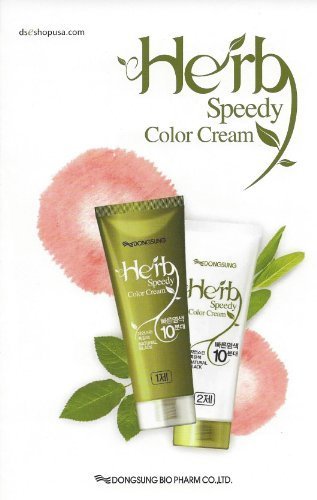 amazon.com
If your scalp is super sensitive thus super reactive to PPD and ammonia, you may want to try out this super gentle alternative. However, a gentle color is not definitive of its strength, as this gorgeous dye is bound to leave your hair shiny and vibrant.
Moroccanoil Color Depositing Mask
This color depositing mask is a beautiful addition to those looking to brighten their current hue. Moreover, it is super easy to apply, with only a seven-minute wait time. Moreso, it is super conditioning, as it is infused with argan oil.
Naturcolor Permanent Herbal Based Hair Color Gel
This fantastic product boasts 31 shades and is bound to keep your hair condition throughout the coloring process. This is due to hydrating and soothing ingredients like chamomile, shea butter, and coconut oil.