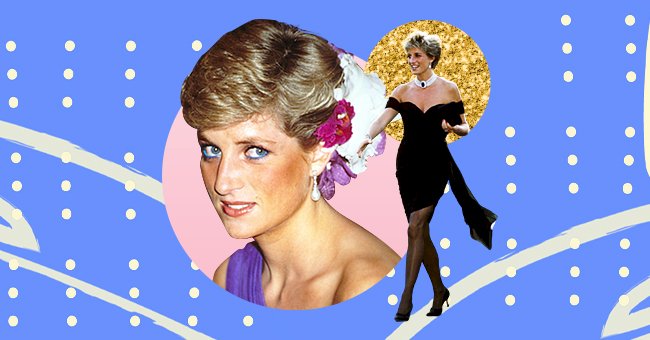 10 of Princess Diana's Bold Style Statements
If there's one thing Princess Diana has taught us, it's to stay true to ourselves. As the pioneer of royal fashion trends, she's always made a bold style statement with her impeccable dressing sense.
Princess Diana not only ruled over people's hearts with her kindness and compassion, but she also turned heads wherever she went. Despite being a part of a long and rich Royal tradition, she had her distinct stylebook, something that even Kate and Meghan have paid tribute to years later.
Her impressive style and fashion expertise are praised and looked up to fondly even after all these years. We have rounded up ten instances where the People's Princess dressed so flawlessly; we couldn't help gushing. And we still can't.
Donning Hats
Hold onto your fragile hearts because Dynasty Di has always been a poser, and that, too, a pretty good one. As a young girl, her black hat style is proof that she stood out even when she opted for something simple.
Blue Suit & Neckerchief
Princess Diana wore a blue power suit for her engagement to Prince Charles in 1981, with a neckerchief that only she could have carried so well. The attire settled in brilliantly with her short blonde hair and highlighted her silhouette.
Pretty In Pink
The People's Princess made every color look ethereal, whether lighter or more resonant tones. She's wearing pink square-patterned trousers and a matching sweater in this picture, sitting outside her country house, and posing casually.
Bold In Black
Princess Diana started conquering hearts with her one-of-a-kind fashion statements after her engagement. She can be seen posing in this black off-the-shoulder dress, with her shoulder blades more pronounced and making a bold fashion statement.
Princess In White
It's impossible to discuss Lady Diana's styling sense and not talk about her wedding dress. She donned an iconic full sleeves V-neckline white gown designed by David, Elizabeth Emmanuel, and herself.
Stunning In Red
Red dresses suited Diana's figure so well, and she wore them just the way she liked. Her red flowing gowns, off-the-shoulder dresses, short-body dresses, and even one-shoulder column dresses made rounds in the '80s and '90s and are popular even today.
Blue Eyeliner
Princess Diana's signature blue eyeliner look is trending even today. She wore it in her inner lash line, making her blue eyes seem more prominent and pronounced. The hype behind blue eyeliners has been a tremendous hit since the '80s.
Sweatshirts & Shorts
Princess Di was also fond of wearing sweatshirts and oversized shirts with shorts when going to the gym or randomly strolling around. She combined comfort with style, and we see this trend prevalent even today.
High-Necks & High-Waisted Jeans
When opting for formal wear, Princess Diana chose high-necks, high-waisted jeans, and long overcoats. She'd pair her outfit with a pair of sunglasses and look nothing less than a classy fashion icon.
Blazers & Bow-ties
Blazers, bow-ties and Princess Di are quite the handsome affair, and we can't help gawking. The People's Princess has shown through her diverse yet subtle clothing style that she's a fashion legend and a style icon.