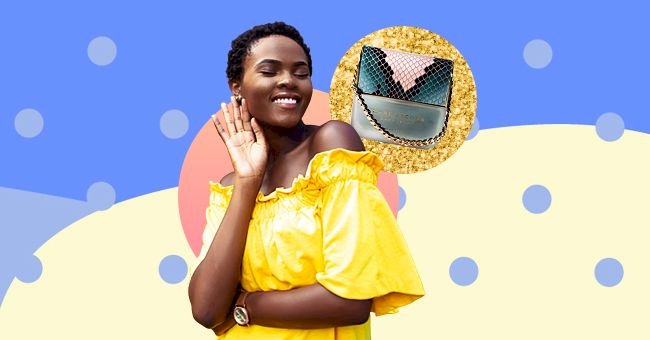 10 Pretty Perfume Bottles We Want On Our Vanity
Perfume is a luxury, and the bottles often reflect that in their glassy elegance. These bottles, however, are especially pretty; you'll want to keep them on your vanity.
Spoil yourself with a perfume that not only smells good but that doubles up as a pretty ornament on your vanity. Your next retail therapy session is going to be amazing.
These bottles perfume bottles are so pretty, you might just want to keep them on your vanity forever and never throw them away.
Marc Jacobs Decadence
This floral fragrance for women looks just like the mini handbags that are all the rage at the moment. Very elegant indeed.
Miss Dior Blooming Bouquet
Miss Dior Blooming Bouquet has a soft and feminine look to it and finished off with a bow. It certainly fits the "fresh, youthful twist" description.
Ninna Ricci
The three fragrances from Ninna Ricci, Nina, Nina Rouge, and Nina Rose are pretty enough to go on on a vanity and stay there.
Harajuku Pop Electric Fragrance
For the more eclectic taste, Harajuku Pop Electric Fragrance looks adorable. It also looks contrastingly different from the usual, popular perfume bottles.
Marc Jacobs
This bottle just whispered "get ready for spring" in the most delicate, enthusiastic voice. Since real daisies might not stay alive for too long on your vanity, here's your alternative.
Moschino Toy
Moschino Toy fragrances, shaped like cute black and with teddy bears, are cute but also elegant. Particularly that sleek black bottle.
Miu Miu Perfume
Miu Miu by Miu Miu is a floral fragrance for women that comes in these pretty pink and blue bottles that are hard to resist.
Jimmy Choo I Want Choo
The soft pink hue with the gold "JC" detailing and bold gold spray cap look sophisticated and 100% vanity-worthy. The perfume is an exclusive launch.
Givenchy Ange ou Demon
Perfume bottles are supposed to be pretty, right? This Givenchy Ange ou Demon bottle is exactly that. The light and dark are supposed to represent the dualistic nature of "angel" and "devil."