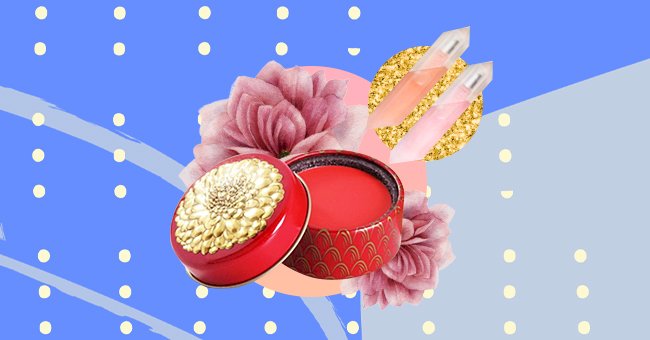 9 Makeup Items That Are Almost Too Pretty To Use
It only makes sense for beauty products to look beautiful. It is the beauty industry, after all. However, these products are so darn pretty; you may be reluctant to use them.
The visual appeal of a product can be a determining factor over whether or not you'll purchase a product, hence the phrase "you buy with your eyes."
From powder highlighters to perfumes. These products are as pretty as pictures; you might actually never use them and just frame them to be adorned instead.
Ciate's Highlighter
That first swipe of this Ciate x Jessica Rabbit face and body highlighter will need emotional preparation because it's going to be one challenging first step.
Rouge Tint
They say it's a "super pigmented" tint that's "great as a lip and cheek tint." And that's all good and well, but in my heart, I know it's ornament meant to sit on a vanity.
Guerlain Parfumeur
Perfume bottles are notorious aesthetical, but this Guerlain parfumeur is an out of this world exquisite. The bottle was designed by visual artist, Anne Burn.
Lancome's Highlighting Powder
Is it weird to gush over a highlighter? Not only is the actual packaging gorgeous, but the highlighter itself is an absolute visual splendid.
KKW Fragrances
This bottle should never know a trashcan, ever! This bottle's home is on a window sill or a red little cushion displayed on a mantle.
Persona Brushes
They're pretty. They're pink. They're fluffy. They're perfect! These brushes surely get to stay forever in your home forever, in a pretty little jar.
Dior Eyeshadow Pallete
These enchanting shades maybe for the face, but Dior will have to come up with a version that can go all over my relationship, job, finances, and just my whole life.
Huda Beauty Higlighter Powder
If you look at this highlighter for too long, you'll surely fall into a deep affection for it. The shade of the highlighter powder is also stunning.
Clinique Cheekpop Highlighter
The cute little image of an ox engraved in the shadow looks adorbale on this limited edition highlighter from Clinique in celebration of a lunar new year.