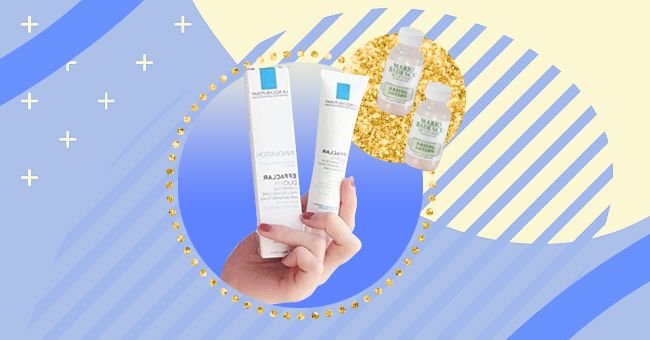 10 Products That Are Beneficial To Those With Cystic Acne
Acne affects a large number of people, but it can still cause a painful and embarrassing experience. Various things can cause cystic acne, but there are a few foolproof products for it.
Cystic acne is one of the most challenging forms of acne to clear and fight against with products. Anyone who has suffered from cystic acne knows that the skin can get severely inflamed and scarred over time.
Dermatologists approach treating cystic acne with medication and topical treatments. Less severe cases can benefit from over the counter topical treatments recommended by skincare experts like the ten listed below:
ZitSticka Killa Pimple Patch
Price: $29
Dr. Robert Finney, a New York dermatologist, approves of these pimple patches for multiple reasons. Besides clearing the odd pimple, they also help those with acne stop picking at their spots and pimples.
"These patches contain salicylic acid to help coax the pimple to the surface and are also a hydrocolloid dressing that absorbs all of the junk that comes out,"

Says Dr. Robert Finney
La Roche-Posay Effaclar Duo Dual Acne Treatment
Price: $29.99
This skin expert go-to product helps rid the skin of dead cells so the product can work within. The product's ingredients, such as micronized benzoyl peroxide and lipo-hydroxy acid, make the above happen.
The Ordinary Azelaic Acid Suspension 10%
Price: $7.90
If you are looking for a product that treats hyperpigmentation and removes blemishes, this is the one. Dr. Adam Friedman recommends it for the benefits of the product's key ingredient, azelaic acid.
"This active ingredient is FDA-approved to treat rosacea at a concentration of 15 percent and acne at 20 percent,"

says Dr. Adam Friedman
Mario Badescu Drying Lotion
Price: $17
This fan-favorite spot treatment blends calamine with other skincare ingredients to make the perfect formula. It soothes, minimizes redness, and gently exfoliates. Leave it on overnight for the best results.
Kiehl's Blue Herbal Acne Cleanser Treatment
Price: $25
Dr. Michele Henry recommends this product for its soothing properties and ability to reduce inflammation. This cleansing treatment also helps hydrate the skin while combating acne by reducing pores in the process.
"It contains salicylic acid to unclog pores and reduce inflammation, as well as frankincense, which is a natural astringent that helps reduce sebum production,"

Says Dr. Michele Henry
Clean & Clear Advantage Acne Spot Treatment
Price: $7.49
This magical drugstore product can help reduce the appearance of even cystic breakouts very quickly. Dermatologists warn not to expect a miracle with this topical product but rather to treat a spot with it daily.
Differin Gel
Price: $14
New York-based dermatologist Dr. Dendy Engelman recommends building up the use of this product. The effective adapalene ingredient can be irritating to the skin, so it's best to start small and less frequently.
"The active ingredient — adapalene — targets acne by treating existing flare-ups, reducing inflammation and redness, and unclogging pores,"

says Dr. Dendy Engelman
Acropass Trouble Cure
Price: $18
This item combines micro-needling and an acne patch. The product includes salicylic acid and tea tree oil wipes, and hyaluronic acid pinprick-covered dots that distribute the product beyond the skin's surface.
iS Clinical Pro-Heal Serum Advance+
Price: $155
Many of us turn to harsh products when dealing with breakouts, which can cause harm to the skin. Dr. Engelman suggests using a healing serum to force the product to work beyond the skin's surface instead.
"Since cystic acne happens underneath the skin's surface, it is likely that you will be drying out the skin, irritating the surrounding area, and exacerbating the infection,"

says Dr. Dendy Engelman
Verso Blemish Fix
Price: $90
This stylishly packaged product contains ingredients such as turmeric, retinol, and niacinamide. The ingredients work together to gently clean pores, even on large areas, and brighten the skin over time.