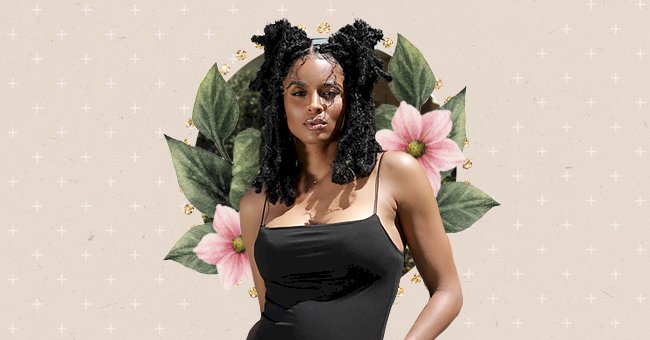 10 Protective Styles To Try This Spring
Summer is close but not that close, which means that for those of us with textured, kinky hair, spring will still expose our locks to frigid temperatures that lead to breakage. We are talking wind, cool temps, and dehydration.
This is why protective styles are perfect for the season. They will shield your hair from the harsh elements and are super stylish as well. However, they are not the be-all and the end-all of your haircare routine.
Make sure to use a silk or satin bonnet to keep your hair from the drying caused by your sheets and pillow (cotton is the culprit). Moreover, to keep your protective style looking fresh, use a mousse to keep the age away, and your style will last for more than a month. Ready? Scroll below for ten protective styles to try this spring.
Box Braids
Box braids are a classic for a reason. This style is super versatile, easy to maintain as well as easy to style. Think styling them up or down. Having them braided past your booty or even further. To spice up this style, ask your braider for jumbo braids.
Fulani Braids with Beads
Fulani braids are plaited down the sides of your head and let loose as regular braids. Make this West African-inspired style is perfect for spring by adding some colorful beads. You can place the beads along the entire braid or only at the ends to create an edgier look.
Cornrows With a Faux Pony
Here's another effortless spring style to emulate. Simply braid cornrows and attach a pony extension at the back. This style looks best when the pony is voluminous. Furthermore, why not experiment with color? Weave in a pony with a different color for a fun color blocking effect
Wavy Bantu Knots
Bring in spring by putting aside your usual partings for this playful style. For maximum drama, ensure the braids are thick before curling them into the knots. The chunky effect will add a chicness to your look.
Passion Twists
Ever since this style made its appearance in 2019, it has remained unbeaten. It's not difficult to see why. The braid style's ultra curly and juicy effect is super elegant and feminine and incredibly versatile.
Babe Braids
Zoe Kravtiz, like the icon she is, has rocked this style for so long, it's hard to differentiate her from it. To achieve this look, use wavy human hair to make the tiny braid and leave out a portion of each braid. A bonus: this style looks even better as your roots grow out
Faux Locs
Like the style above, we love a protective style that looks better as it ages. Faux locs are not only a fun way to ring in spring but are a super protective style. Because the braid is wrapped around your hair, you can protect your natural locks from the changing season. Besides, you can style it any way you wish.
Butterfly Locs
Butterfly locs is the style to watch out for this year. Think of them as the wilder, more boho upgrade to classic loc styles like the one above. With this one, you keep them short and wispy. For a more boho aesthetic, you can accessorize them with jewelry.
Cornrows
Care for your curls with a classic cornrow style. You can plait your cornrows with your natural hair or add some extensions to the style for more volume and drama. This style is simple and easy and will not take a reasonable amount of time to braid.
Jumbo Knotless Braids w/ Curly Ends
Lastly is this exciting take on classic knotless braids. Instead of creating the knot at the root of your hair, braiders start with your natural hair. It's the perfect alternative to knotted braids as there is less chance of tension and breakage. Also, it's super comfy and looks sleek too. For a twist on the look, make sure to curl the ends of the braid.