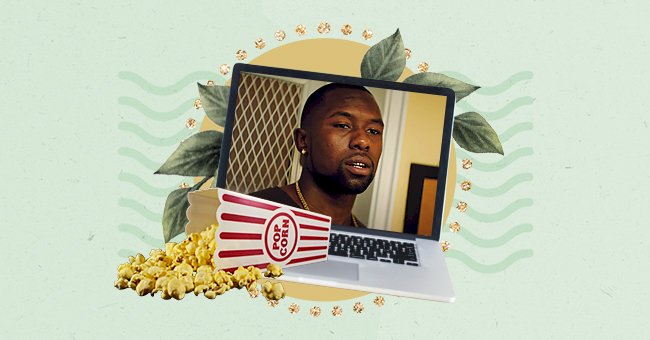 10 Romantic Movies That Explore The Tenderness Of Black Love
Sometimes the black trauma displayed on screen can be a bit disheartening and triggering. Fortunately, romantic movies that show black people in love do a great job at bringing back joy.
Depictions of black people in the media are regularly in a harsh, unfortunate, or sad light. It is always a fantastic event to see lighthearted films with complex, intelligent, well-rounded, and happy black characters.
In a time where there is so much brutality against black people, it's essential to see them in a softer light. Therefore, we've found ten romantic movies that explore the tenderness of black love for everyone to enjoy.
Malcolm & Marie
This film may follow a couple through a tumultuous evening of yelling, but it continually circles back to love. The characters are complicated, full of passion, brimming with love for each other, and are simply human.
Small Axe: Lovers Rock
Take yourself back to the first time you fell in love with this sweet movie about young love. 'Lovers Rock' takes place in 1980, where the main character Martha cannot help but fall for someone at a house party.
Brown Sugar
Nothing sounds sweeter than best friends falling in love with music, then falling in love with each other over the years. Watch Sidney and Dre's story come to a full circle as they explore how hip hop brought them together.
Sylvie's Love
You won't help but get teary-eyed at this story about an everlasting love that can't be broken. The romantic setting of summery jazz-filled New York in the 1950s will equally blow you away as you watch.
The Photograph
The way we love can be generational, and 'The Photograph' explores these themes of love and the past perfectly. Watching Issa Rae and Lakeith Stanfield dance slowly in each other's arms is just a bonus.
Love And Basketball
Every 2000s kid may remember the hype behind this movie about two childhood friends who fall in love. Watching young love progress into something special between two people with the same passion is beautiful.
Just Wright
We've all heard about the NBA player rumors, but this movie has us convinced they are untrue. Common plays an NBA star who can't help but charm his new physical therapist, Queen Latifah, in this lovely romance.
Poetic Justice
You can find love when and where you least expect it, and this film proves that point. A guarded poet unexpectedly falls for an aspiring musician while on a road trip, which helps her work through a loss.
Moonlight
The Oscar award-winning screenplay 'Moonlight' is one of the most beautiful depictions of black love. Although it explores the trauma from being a black gay man, it digs into the delicate moments even more.
Rafiki
Two young women form a friendship that leads to a romance that could have them jailed or killed. Although the film explores harmful Kenyan LGBTQ laws, it also focuses on Ziki and Kena's love for each other.